BOND NO. 9 CHELSEA NIGHTS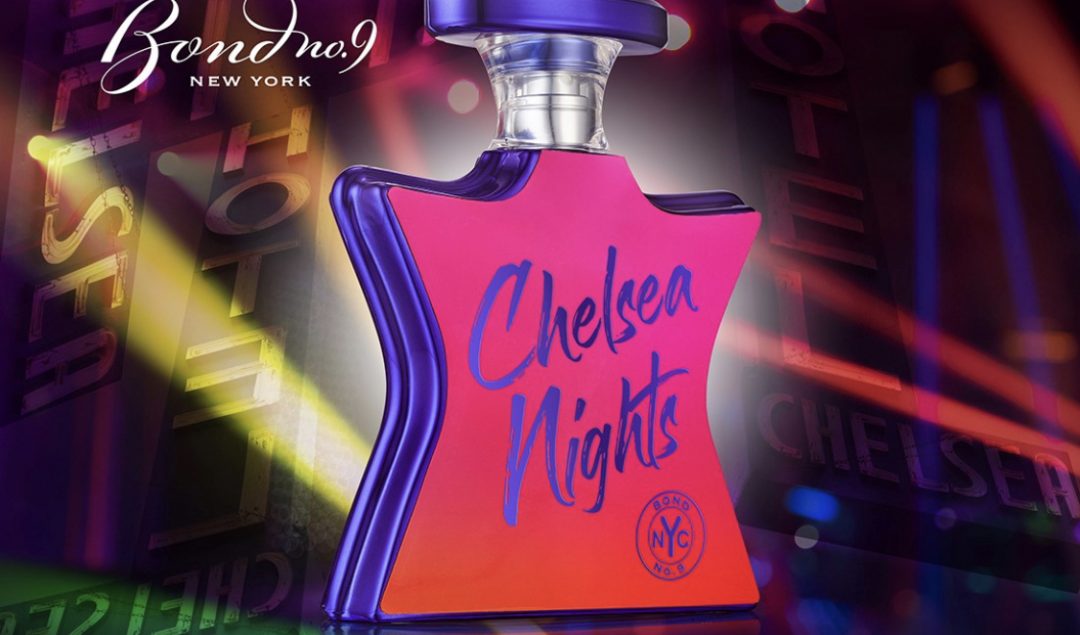 Ready to party? Join us and celebrate the exuberance of one of NYC's most energetic neighborhoods…CHELSEA…CHELSEA NIGHTS!
Everyone is in the mood to have some fun. Meet our sexiest, spiciest fragrance yet.
Known for nightlife, art galleries, and a diverse cast of residents, Chelsea is the opposite of basic.
The spirit of Chelsea is channeled into a new fragrance that sizzles with sensuality and sophistication.
THE INSPIRATION
A typical night out in one of NYC's most dynamic neighborhoods might look something like this: Take a twilight stroll on The High Line, stop by an opening at one of its hundreds of art galleries, have a drink and a casual meal at a wine bar, then head out for a scandalous adventure at a boisterous nightclub. Chelsea Nights—with its intoxicating, luxurious scent—
is as lush, decadent, and complex as the destination itself.
Originally named after the famous Chelsea Royal Hospital in London, this west side neighborhood shares many attributes with its namesake across the pond. While the original gained fame for attracting a bohemian crowd and being the epicenter of the U.K.'s "Swinging Sixties," the NYC incarnation is also known as an artist's mecca. It is also globally recognized as a safe haven for its diverse community of LGBTQAI+ residents, boasts a rollicking nightlife scene, and is home to legendary iconic buildings ranging from the former Nabisco factory (now the culinary destination that is Chelsea Market) to the infamously storied Hotel Chelsea, and more recently, world-class shopping and distinctive new architecture, such as the stunning InterActiveCorp headquarters designed by Frank Gehry.
Roughly bordered by the Hudson River and 14th Street up until about the upper 20s, this Manhattan neighborhood truly holds its own. Chelsea Nights encapsulates this strong, powerful personality.
THE COMPOSITION
Always gender neutral, Chelsea Nights is for anyone who wants to make a statement and is looking for a good time. Bond No.9 Founder Laurice Rahmé was inspired by the landscape's newfound energetic spirit: "Chelsea is making a big comeback. People are starved for freedom and fun and this area is known for all of that," she says. "It's as if we are all birds coming out of the cage!"
This bold new fragrance reflects the many aspects of its Manhattan destination with its blend of gourmand and oriental composition. And just like a decadent night out, it's undeniably sexy. There's spicy and warm saffron and hazelnut at the top, an extremely unique blend of rose, turmeric, and sesame at its heart, and the juice is grounded in a robust, all-star lineup of sensual, smoky notes including patchouli, myrrh, amber, and black suede, among others. "It's almost a bit of a sultry 70s nightlife mood," notes Rahmé. This statement-making fragrance is made to last a whole night out and will get you home safely in the wee hours of the morning.
THE PACKAGING
With a cheeky nod to Chelsea's colorful and vibrant gallery scene, the bottle's font is inspired by a painterly brushstroke. The flashy neon and ombre tones suggest a decadent night on the town, and, not a shy one, Chelsea Nights is out, loud, and proud.
SUSTAINABILITY
Chelsea Nights may be purchased in traditional packaging or in our sustainable packaging.
AVAILABILITY
Chelsea Nights arrives on counter October 15 and will be sold at Bond No. 9 New York Boutiques, Saks Fifth Avenue nationwide, select Bloomingdales stores, Harrods UK, Selfridges UK and www.bondno9.com
Eau de parfum, 100 ml, $440