Sudhir Gupta Inducted into Guinness World Records for Largest Factice Collection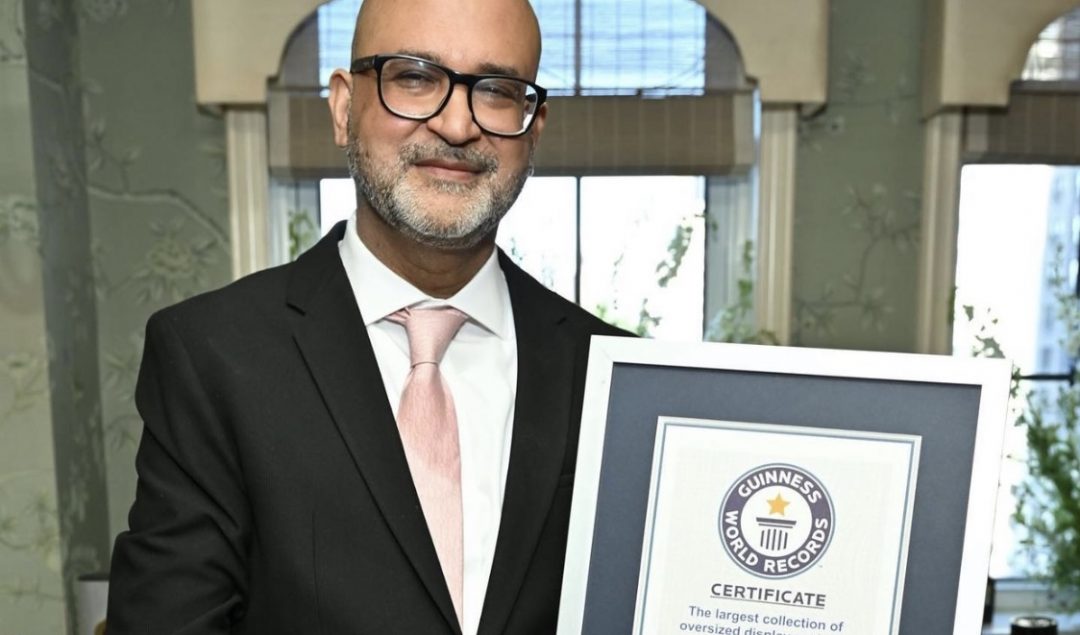 Miss Universe Harnaaz Sandhu joined Factice Collector and Facticerie Founder Sudhir Gupta for a private reception at Bergdorf Goodman to celebrate his induction into the Guinness World Records for the largest collection of factices in the world and the opening of his Faticerie: The Factice Collection.
Throughout the evening guests enjoyed light bites and champagne as they walked through BG Restaurant decorated in incredible florals and more than 350 factice bottles from Mr. Gupta's collection. The Factice Collection, which contains more than 1,404 factices as counted and confirmed by Guinness World Records — but actually includes closer to 3,000 factices, features bottles from world-renowned fragrance houses such as Guerlain, Caron, Dior, CHANEL and Estée Lauder, valued from $2,000 to $100,000. The evening also highlighted Gupta's very first factice, L'Air du Temps by Nina Ricci, which he uncovered while working at a perfume shop on Canal Street as a penniless graduate student in the early 1990's.
Midway through the evening, Guinness World Records' Michael Empric took the floor to present Gupta with his official plaque for his impressive collection. After Gupta was presented with the award, he shared a few words of gratitude, stating "Everything I have achieved has evolved from my passion for factices."
Those in attendance included Creative Director of the Facticerie Mercedes Costa, Christine Schott & George Ledes, Stefano Tonchi of Palmer Magazine, Fashion Stylist Ann Caruso, Victoria Hagan & Michael Berman, Estée Lauder's Sumit Bhasin, Catherine Carey, Sue Philips, Symrise's Julianne Pruett and Veronique Ferval, Firmenich's Theo Spilka, WellInsulated's Julie Vavrichek.
The exhibit is now open to the public by appointment only. The Facticerie is located at 70 1st St. Hackensack, NJ 07601. For more information, or to book an appointment, please visit Facticerie.com or contact info@facticerie.com.