Audrey Gruss Hosts Kick-off Party for Walk of Hope + 5K Run in Southampton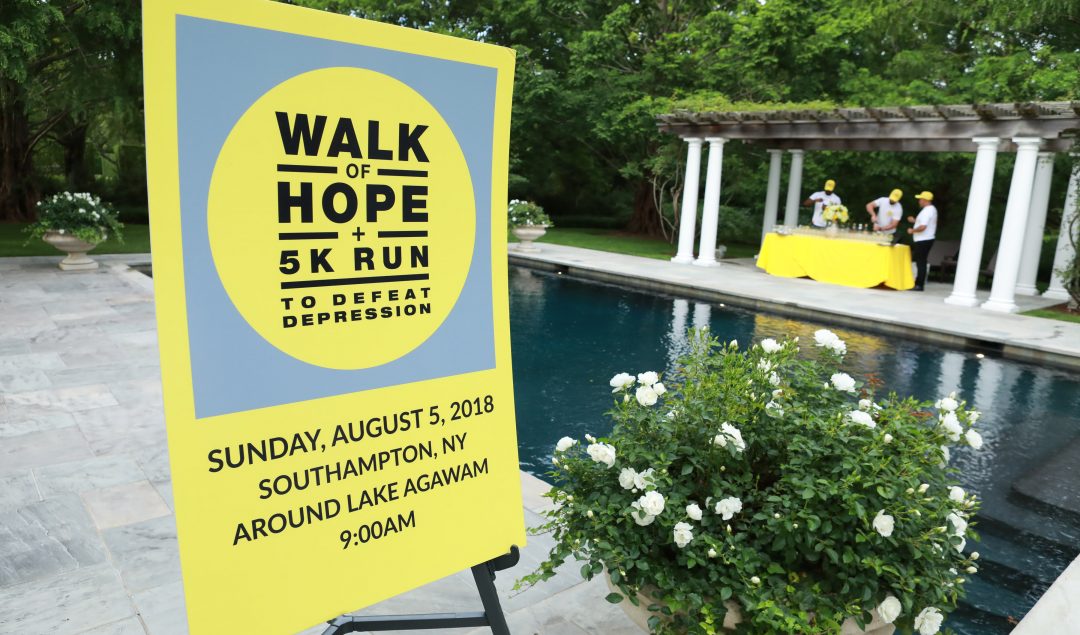 On Saturday July 21st, Audrey Gruss hosted a party to kick off Hope for Depression Research Foundation's (HDRF) Third Annual Walk of Hope + 5K Run to Defeat Depression, which will take place on Sunday, August 5th at 9 a.m. in Southampton.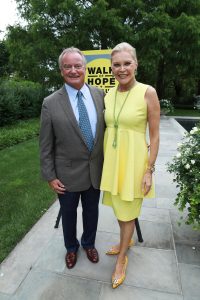 Held at the Hamptons home of Audrey and her husband Martin Gruss, the party was attended by more than 100 guests including Liliana Cavendish, Ann Grimm, Carole and Fred Guest, Mai Hallingby Harrison, Mayor Michael Irving and his wife Ellen, Cameron and Ann MacRae, Patty Raynes, Tiffany Dubin, Scott Snyder, Bettina Zilkha, Sophocles and Silvia Zoullas, Tatiana and Campion Platt, Marigay McKee, Anna Rothschild, Yaz and Valentin Hernandez, Roy Cohen and Arthur Dunnam, and more. 
Mrs. Gruss thanked guests for attending by saying, "Depression is the number one cause of disability worldwide. HDRF is addressing the problem by conducting the most advanced brain research into the molecular basis of depression. I am so grateful to everybody for committing to walk or run with us on August 5th." She then announced: "All participants will receive a shirt designed by world-acclaimed artist and theatre director Robert Wilson, in addition to a finisher hat and medal."
 Gruss also announced that HDRF will launch the first annual Week of Hope from July 29th through August 5th in Southampton Village, New York. Over thirty local business owners — including Michael Kors, Collette's Basement, CVS, and the Southampton Chamber of Commerce — will place a two-foot wide yellow statement balloon by their front door to symbolize hope and their commitment to raising depression and mental health awareness.
The Week of Hope is a village-wide response to the tragic suicides of Anthony Bourdain and Kate Spade, as well as local Sag Harbor resident and publicist Jeanine Pepler.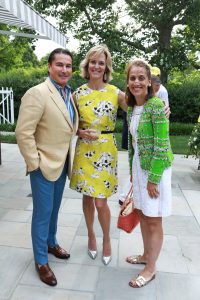 The Walk of Hope will end with the Walk of HOPE on Sunday August 5th. Walk Grand Marshals Audrey Gruss and Mayor Michael Irving will lead participants on a beautiful route around Lake Agawam, beginning at 9am. Participants come from all over the tri-state area and beyond to unite as a community and raise awareness in the fight to defeat depression. 100% of proceeds from the Walk will fund groundbreaking research into the root causes of depression in the brain and new and better treatments. To sign up or learn more, please visit the website at www.hopefordepression.org
About Hope for Depression Research Foundation
Founded in 2006, HDRF is today the leading non-profit exclusively dedicated to advancing the understanding and treatment of depression. The mission of HDRF is two-fold:  1) to spur the most innovative neuroscience research into the physical causes, prevention and treatment of depression, including major depressive disorder, bipolar disorder, postpartum depression, post-traumatic stress disorder, anxiety and suicide; and 2) to increase the public's understanding of depression and end the stigma and shame associated with getting help.  Today, HDRF is home to the acclaimed Depression Task Force—a collaboration of seven leading scientists from different research institutions who are pooling data and expertise to accelerate discovery. For more information, visit: www.hopefordepression.org