Firmenich & minorité Join Forces for 2nd Edition of Perfumery Awards to Celebrate Niche Perfumery in China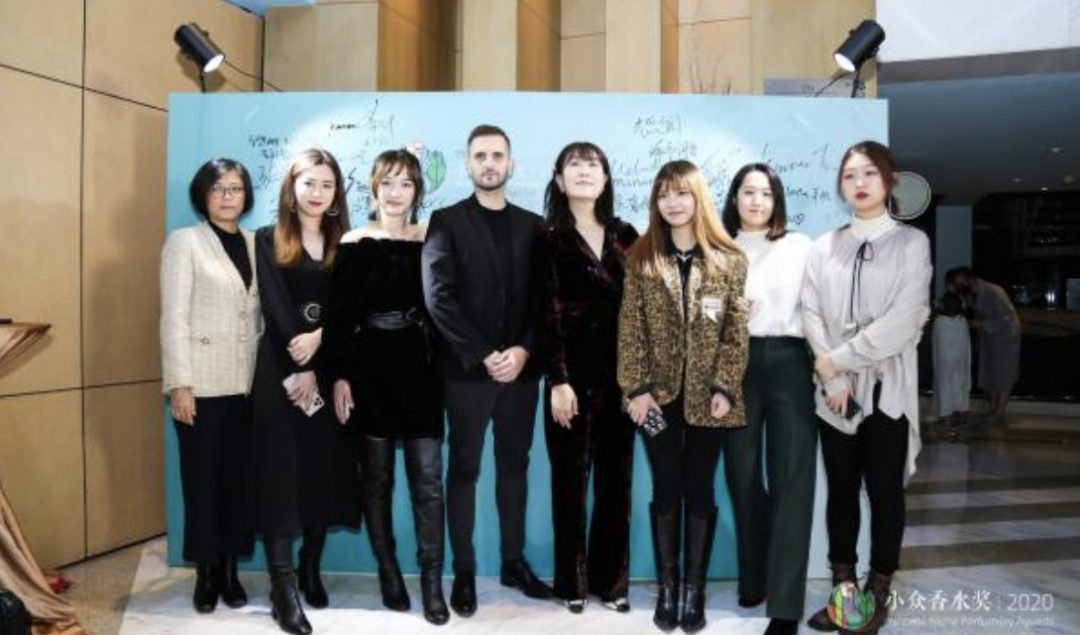 Firmenich, the world's largest privately-owned fragrance and taste company, has co-sponsored the minorité Niche Perfumery Awards (mNPA) 2020 in Shanghai as the exclusive partner for the second year running. The second edition of the annual event provided a unique platform to showcase authentic Chinese niche creations that reflect domestic social and cultural influences, while celebrating international niche fine fragrance brands that have gained recognition in China.
"China is a huge source of inspiration for the fine fragrance industry and we are honored to be the exclusive partner again for the minorité Niche Perfumery Awards 2020 in China," said Ilaria Resta, President Perfumery, Firmenich. "As the world leader in fine fragrance, Firmenich is focused on making fragrance benefits more vibrant, appealing and respectful for customers and consumers worldwide. This event gathers brilliant fine fragrance talents in China and provides an excellent platform to showcase these talents to a global audience."
Song Yuan, founder of minorité, added: "We are delighted that Firmenich partnered withminorité to host the event again this year. The niche perfumery market for China is booming and the Chinese are seeking brands and fragrances that can convey unique stories that resonate with them. As the leader in Fine Fragrance worldwide, Firmenich's insights and award-winning palette of ingredients helps us address the needs of China's increasingly sophisticated consumers, creating more customized fragrances for the Chinese market."
Firmenich insights studies reveal that, when selecting fine fragrances, Chinese consumers are driven by individualism, self-gratification and self-expression. This is why the niche market is particularly appealing to them, because it offers creative and artistic expression.
"In recent months, we have observed a significant increase in international niche brands with launches in China," said Jerry Vittoria, President, Global Fine Fragrance. "The Chinese are adventurous in trying new products and are defining the future of the Chinese fine fragrance market. The growth of niche fragrance in China reflects consumers' desire to explore and co-create, and we will continue to drive innovations that bridge creations between China and the world."
As the only award in China that recognizes breakthroughs in niche fine fragrances exclusively, the mNPA draws nominations from the best in the field. The jury is comprised of Chinese perfumers, senior perfume critics and key opinion leaders in the Chinese fine fragrance industry, who are responsible for nominating and shortlisting finalists for the awards. Winners are subsequently selected by public vote.
The winners of the mNPA 2020 included:
Best Independent Niche Perfumes 2020: Atramental by Room 1015; Black Tar by Parfumerie Particulierè; Sottosopra by Calé Fragranze d'Autore; Mad Madame by Juliette Has a Gun.
Best Niche Perfumes Affiliated with a Group 2020: Tender by Miller Harris; Fou d'Absinthe by L'Artisan Parfumeur; Portrait of a Lady by Frederic Malle.
Best Chinese Niche Perfumes 2020: White Dew by Kongbai; Farouche by Uttori; Old Man by YILI Olfactory Art.
Annual Niche Perfume of the Year 2020: Dans Tes Bras by Frederic Malle.
"China is a great market for brands to explore their creativity – all winning fragrances this year are less mainstream and more daring compared to the winners from last year," added Olivier Viejo, Senior Director of Firmenich Fine Fragrance Shanghai Atelier. "We anticipate China to continue being the growth engine of the global fine fragrance market and remain firmly committed to its development through our Fine Fragrance Atelier right here in Shanghai."