L'Oreal's Golden Squad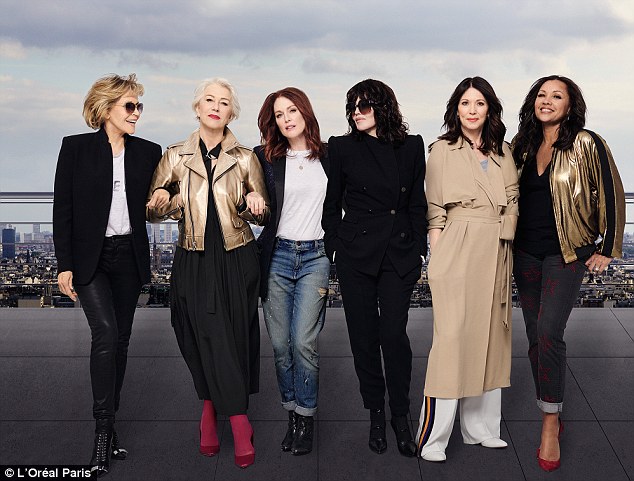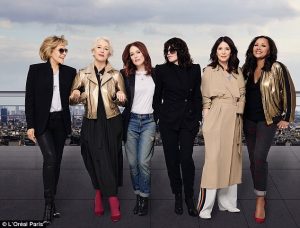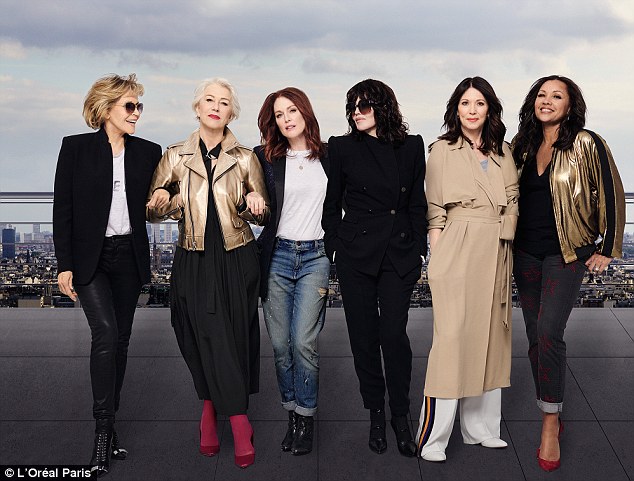 According to L'Oreal Paris research, 70% of women over 55 say they feel invisible in society, 87% say they are unrepresented in advertising, and 70% also feel invisible to the beauty industry.
In response, L'Oreal Paris has announced that it has created its very own Golden Squad, a group of women 'celebrated for their esteemed careers in film and entertainment coming together to deliver a strong message to women over 50: "Bolder than Ever!",' says Adrien Koskas, Managing Director for L'Oreal Paris UKI consumer products division.
Jane Fonda, Helen Mirren, Julianne Moore, Isabelle Adjani, Iris Berben and Vanessa Williams –all over the age of 50, feature in the new campaign which is part of their Age Perfect range of products which includes skincare, makeup and haircare.
'I applaud L'Oréal Paris for embracing the fact that women want to look as good as they can at whatever age that they are,' enthused Mirren, 72, leading the group in a gold biker jacket worn with a black dress and pink socks under red stilettos. The Prime Suspect star joins together with fellow actresses Jane Fonda, 80, looking chic in a black blazer and leather pants, and Julianne Moore, 57, who went for a more casual look in a black jacket, white t-shirt and jeans in the campaign shot by L'Oreal.
Mirren, Fonda and Moore have all been ambassadors for the brand before. New faces include French actress Isabelle Adjani, 63, and German Actress Iris Berben, 67, who is shot alongside American singer and actress Vanessa Williams, 55. 
Mirren added, 'You do have to be brave. When people say "getting old is not for pussies", there's a certain amount of truth to that.'
Fonda suggested, 'You have to be brave and not so invested in looking the way you used to but try to look as good as you can at the age that you are.'
Photo by L'Oreal.