Grand Opening of MANE USA's Fragrance Development Center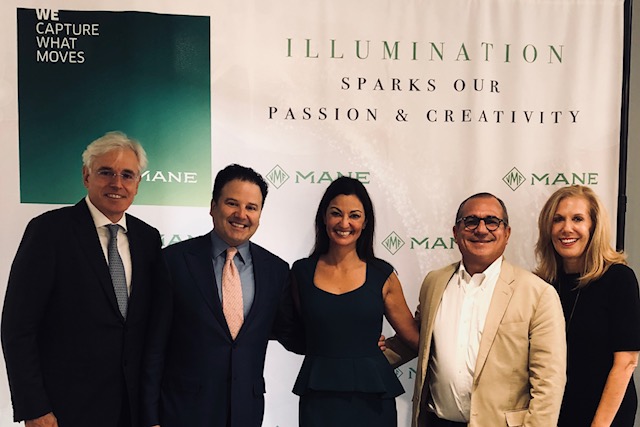 MANE USA CELEBRATES THE GRAND OPENING OF ITS NEW FRAGRANCE DEVELOPMENT CENTER IN PARSIPPANY, NEW JERSEY (Pictured above: Michel Mane, Westly Morris, Tathiana Remick, George Ledes, and Wendy Diamond)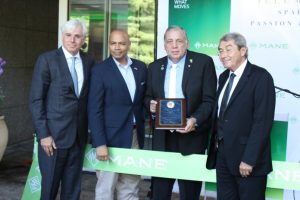 MANE USA–experts in the Global Development & Creation of Fragrance & Flavors, celebrated the opening of its new location in Parsippany, New Jersey, with a grand opening and ribbon cutting ceremony attended by Mayor Michael Soriano on Thurs, Sept 6, 2018.
(Photo: Michel Mane, MANE's President of the Americas; Parsippany-Troy Hills Mayor Michael Soriano; Parsippany-Troy Hills Economic Development Advisory Committee Vice Chairman Frank Cahill; and MANE's Global President and CEO Jean Mane)
The new 100,000 sq. ft. state-of-the-art facility located in Northern, New Jersey is home to MANE's Commercial, Creative, R&D and Corporate Teams. The expansive space is fully equipped wi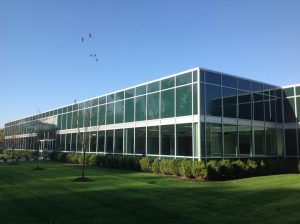 th cutting-edge robotics, a 2,000 sq.ft. consumer insights testing center, sensory odor booths and extensive testing laboratories. Its 3rd floor houses a full-service hair salon and commercial grade laundry facility. The office space is continuously replenished with 100% fresh air allowing for an odor-free fragrance creation environment.
ABOUT MANE
MANE is one of the worldwide leading fragrances and flavors creation houses, run and owned by the MANE family since 1871.Present in over 35 countries with 47 R&D centers and 25 manufacturing sites, MANE has built its growth and reputation on technological innovation, particularly in terms of natural extraction, encapsulation and flavoring solutions for complex formulations.
Find out more at: www.mane.com