Pierre Desaulles joins Interparfums Luxury Brands as CEO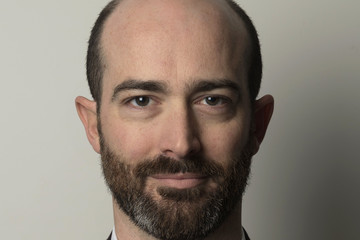 Interparfums Luxury Brands has announced the appointment of Pierre Desaulles as Chief Executive Officer (CEO) of the InterparfumsSA distribution subsidiary in the United States, effective January 1st 2019.
Pierre Desaulles has held several key positions at InterparfumsSA and is an accomplished executive with over 18 years in the industry. In his last role as Senior Vice-President Marketing, he oversaw the strategy and development for key pillar brands in the portfolio including Montblanc,Boucheron and Rochas.
Pierre Desaulles commented: "I have had 15 incredible years in our Paris Head Office, building long lasting perfume narratives. It is with great excitement and enthusiasm that I am joining such a great team at Interparfums Luxury Brands. Our development in the U.S. has been very strong and steady for the past years and I am thrilled to have it continue and grow further with the amazing brands we partner with."
Philippe Benacin, President and CEO of InterparfumsSA added, "Pierre has been a major player in the development and implementation of the group's marketing strategy for 15 years, with a decisive contribution to the success of Montblanc perfumes in particular. He has the talent to pilot our American subsidiary and allow it to continue its growth in the years to come."
Former CEO Stanislas Archambault will relocate to the French Head Office where he has been appointed Executive Vice-President Operational Marketing and Digital. In his new role, Stanislas will oversee International Trade Marketing activities for all brands and supervise the digital transformation of the company. His mission will also include leading the marketing development for Montblanc, Boucheron and Karl Lagerfeld brands portfolio.
Stanislas Archambault commented: "I am delighted with our team accomplishments over the last 8 years. This has been a unique opportunity to build and develop an efficient organization and strengthen our position in the US market. I am looking forward to returning to our corporate headquarters and to this new challenge where innovation, consumer engagement and digital acceleration will be at the core of the mission."
Philippe Benacin, President and CEO of InterparfumsSA added, "Along with a talented team, Stan has built an extremely successful organization that has allowed us to hold prominent positions in a market as demanding and competitive as the US market. In his new role in Paris, I will count on him to establish an equally successful operational marketing and digital organization, key areas for the group's mid-term development."