Jessica Hart – Luma Beauty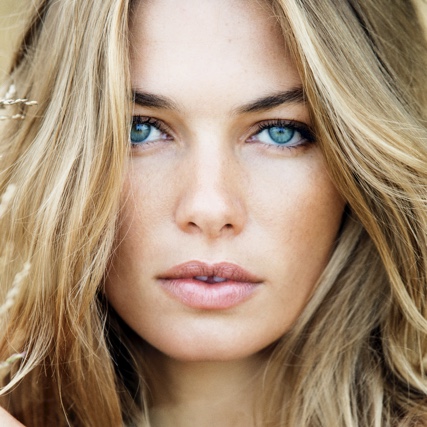 Jessica Hart – Luma Beauty
This week's Influencer Spotlight shines on Jessica Hart, the Australian supermodel-turned-beauty entrepreneur. Famous for her effortless, laid-back style and gap-toothed smile, Jessica has earned an impressive resume of covers, campaigns and runway work with some of the industry's largest players and legacy brands including Vogue, Harper's Bazaar, Louis Vuitton, Barney's, Saks Fifth Avenue, H&M, Seafolly, Bobbi Brown Cosmetics, L'Oreal and Victoria's Secret.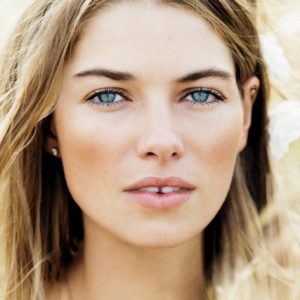 Jessica's modeling career catapulted internationally a decade ago. After gaining success and momentum in her native Australia, she became the face of Guess and was featured in the iconic Sports Illustrated Swimsuit Edition of 2009. Just a few years later, she was strutting the catwalk of The Victoria's Secret Fashion Show.
Her editorial work is equally as extensive with cover features on a host of heritage publications, including Australian, French & English Harper's Bazaar, Italian Marie Claire, British & Australian GQ, Italian Elle, & Australian Vogue. In 2013, she was named GQ Australia's Woman of the Year.
By 2014, Jessica entered the world of e-commerce beauty with the launch of Luma Beauty, her tightly curated line of naturally-sourced skincare & makeup products. A cream-based line of multi-use and cruelty-free products, the brand's ethos is the celebration of natural beauty and the imperfections that make us unique. Luma is true to the spirit of Jessica's own beauty philosophy. She told The Beauty Influencers that her "off-duty" beauty routine is "easy, effortless, fresh and dewy."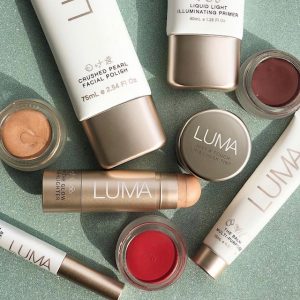 The spirit of the range is low-maintenance beauty and healthy, luminous skin through the utilization of certain key ingredients. One such ingredient is crushed pearl powder, which helps stimulate cell regeneration and boost the skin's natural radiance. Other skin-loving ingredients include moisture-rich hyaluronic acid, and jojoba oil.
Like any burgeoning business, it took years of unflagging passion, experimentation and R&D to bring to market. But it's paying off. The line has already garnered some serious accolades during its short lifespan. In 2018, the Luma Beauty Liquid Light Illuminating Primer was the top-selling primer for Priceline – the Australian health & beauty retailer, according to Glamour UK. And Luma's Natural Radiance Bronzing Primer was voted the best primer for sensitive skin by the editors of Byrdie.
And speaking of primers, Jessica told The Beauty Influencers that if a customer could snatch only one product from her range, she would whole-heartedly suggest the Natural Radiance Bronzing Primer. "It's three in one! It's a primer [that] gives you an amazing natural bronzed look and it makes you glow with crushed pearl."
Luma Beauty is currently available at LumaBeauty.com and at Priceline Pharmacy — Australia's leading health and beauty retailer.