Symrise Master Perfumer Emilie Coppermann receives Prix Francois Coty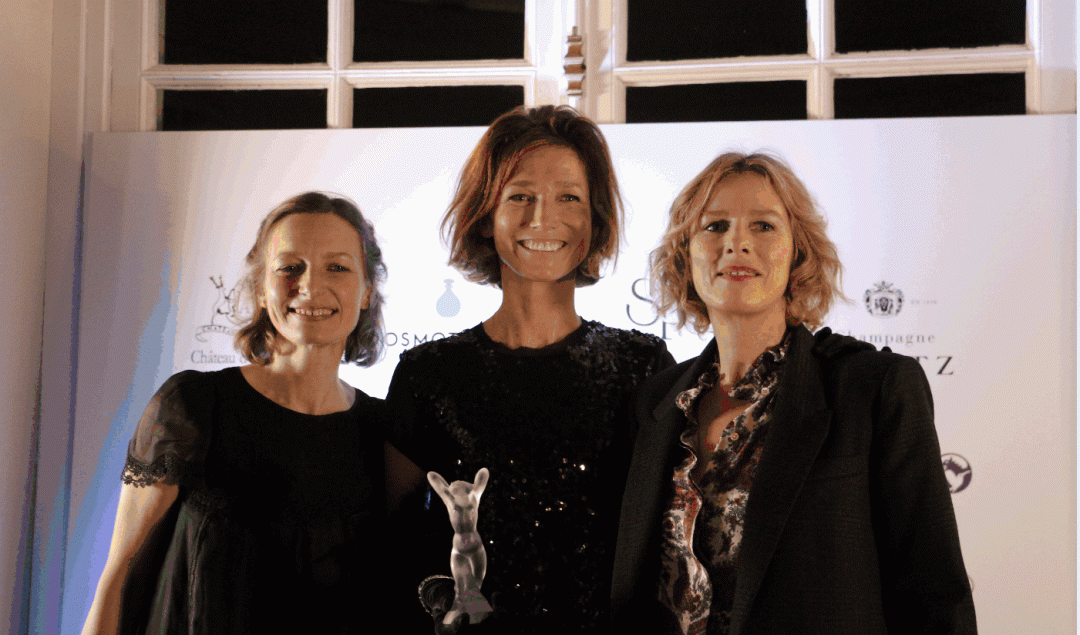 Symrise Master Perfumer Emilie Coppermann received the prestigious Prix François Coty at a ceremony at the Château D'Artagny on December 3rd.. Veronique Coty, president of the François Coty Association, presented the award. The prize is designed to highlight the extraordinary character of the laureate and her creative work.
The Château D'Atargny is the former home of the founder of the Prix François Coty. The historic place provided a decorous setting for the award ceremony. This year, Emilie Coppermann, Master Perfumer with Symrise Paris, took home the Lalique trophy, La Vitesse. "I feel very honored to receive this highly coveted prize within the perfumery industry. To me, it comes as a precious token for my creative work as perfumer. It will inspire me to continue my fragrant path for a better living through scent", says Emilie Coppermann. The award ceremony will be preceded by an olfactory conference, hosted by Patricia de Nicolai, President of the Osmothèque de Versailles and Jean Kerléo, its founder.
The venerable François Coty Association
The Association François Coty, chaired by Véronique Coty, is dedicated to highlighting the extraordinary character of perfumery's nobility to which its founder has contributed significantly. One of its major missions is to choose one laureate each year for the François Coty Award to reward a great perfumer. Perfumers qualify for the award if they have created a perfume of certain renown, launched the year prior to the award. The jury determines the laureate by smelling and evaluating the perfume anonymously. Former laureates include Jean Guichard, Sophie Labbé or Maurice Roucel.
True mastery in perfumery
For more than 20 years, Emilie Coppermann has been creating perfumes for the luxury class as well as niche brands. Initially, she was drawn to the idea of creating fascinating fragrances when she was 13 years old. She systematically pursued her dream and wound up studying chemistry. Her talent was recognized by Jean-Louis Sieuzac & Dominique Ropion, perfumers at Symrise (ex-Florasynth), who took her under his wing. They taught her the fundamentals of perfumery. Symrise Master Perfumer Maurice Roucel was another of her mentors.
Emilie is especially passionate about woody scents in all their diversity. They form the base fragrance in many of her creations. Alternately, strong, radiant, masculine and feminine notes come together to create impressive compositions. "We congratulate Emilie on the Prize. It emphasizes her outstanding talent as perfumer that is recognized by the industry. She inspires her colleagues with her own creative work and she created many winning fragrances for Symrise, making her a key factor for our fragrance's success", says Ricardo Omori, Senior VP Global Fine Fragrance at Symrise.