FRAGRANCE FOUNDATION OPENS NOMINATIONS FOR 2019 AWARDS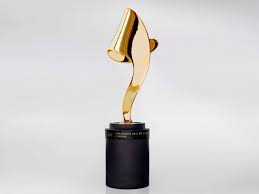 Nomination submissions for The Fragrance Foundation's 2019 Awards are now open to members and non-members. Deadline for entries is January 11, 2019.
This year's roster includes the following categories:
Voted on by members of the Foundation:
Fragrance of the Year (Luxury, Prestige and Popular)
Packaging of the Year
Media Campaign of the Year
Fragrance Hall of Fame
Breakout Star Award
Home Collection of the Year
Bath & Body Collection of the Year
Home Holiday/Seasonal Fragrance of the Year
Voted on by an expert panel comprised of leading industry authorities:
Indie Fragrance of  the Year
Perfume Extraordinaire
Social Media Campaign of the Year
Editorial Excellence in Fragrance Coverage
Voted on by consumers:
Consumer Choice (Men's, Women's Prestige and Women's Popular)
NEW Consumer Choice Fragrance Influencer of the Year
Recognized as the most prestigious event in the industry, The Fragrance Foundation Awards consists of a star-studded red carpet leading to the Awards presentation and a VIP dinner celebration. The Awards will take place on June 5, 2019 at Lincoln Center in New York City. The Awards Luncheon is set for April 5, 2019 at 583 Park Avenue in New York City.
Submit a nomination and learn more about The Fragrance Foundation's 2019 Awards HERE.
As a non-profit organization, The Fragrance Foundation is the premiere resource for industry expertise, innovation and education. United under the mission statement "to inspire the world to discover the artistry and passion of fragrance," The Foundation is devoted to nurturing talent, celebrating the creativity of perfumers and engaging consumers to increase appreciation for the world of fragrance.
For more information, please visit www.fragrance.org and follow The Fragrance Foundation on social media.