PRATT INSTITUTE'S DESIGN SYMPOSIUM: DESIGNING THE "WOW FACTOR"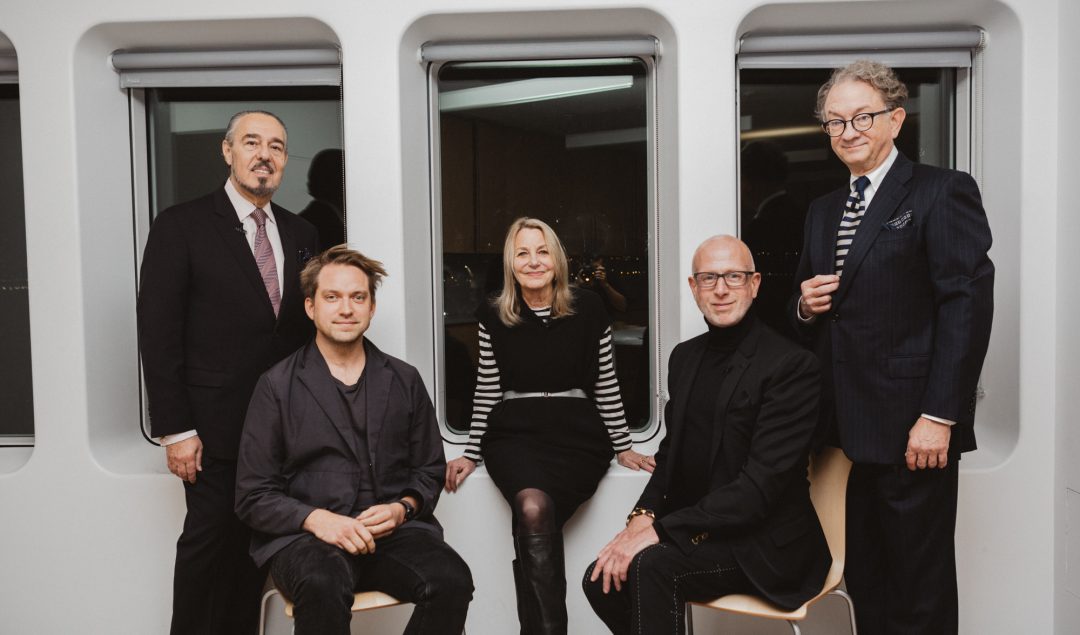 PRATT INSTITUTE'S THIRD ANNUAL DESIGN SYMPOSIUM: DESIGNING THE "WOW FACTOR"
Jamie Drake, William Ivey Long, Daniel Sundlin, and Paula Scher form the distinguished panel, moderated by Marc Rose
Creating an interior, an ad campaign, a building, a perfume bottle, or a costume for a Broadway show involves a process where every designer searches for the "wow factor" to create excitement. Be it a quiet, elegant wow or a big bold one, those of us who begin a project with a blank page always come to the point where we need that x-plus wow to grab the consumer. Some of us start out with the big idea, while for others, it evolves over time.
On Tuesday, November 27, 2018, a panel of design experts shared their insights and experiences about how the wow factor applies to their fields at The Hess Family Theater and Gallery at the Whitney Museum of American Art.
The event was created by Trustee Emeritus Marc Rosen and sponsored by the Marc Rosen Education Fund with additional funding by Juliana Terian of The Terian Foundation.
Jamie Drake, Award-winning Interior Designer, William Ivey Long, Tony-winning Broadway Costume Designer, Daniel Sundlin, BIG Architects, Paula Scher, Partner, Pentagram Agency, Moderated by Marc Rosen
Following the event, a private dinner was hosted by Marc Rosen and Juliana Terian in honor of the panel at La Sirena in the Maritime Hotel. Guests included Pratt Institute Provost Kirk E. Pillow, Chairman of the Board of Trustees Bruce Gitlin, Vice Chairman of the Board of Trustees Mike Pratt, School of Design Dean Anita Cooney, Pamela Fiori, Gale Hayman, Mark Ackermann, and Shining Sung. 
Founded in 1887, Pratt Institute is a global leader in higher education dedicated to preparing its 4,700 undergraduate and graduate students for successful careers in art, design, architecture, information, and liberal arts and sciences. Located in a cultural hub with historic campuses in Brooklyn and Manhattan, Pratt's esteemed faculty of accomplished professionals and scholars challenge their talented students to transform their passion into meaningful expression.