Estée Lauder Ups its Ambition in LatAm by opening a Regional office in Panama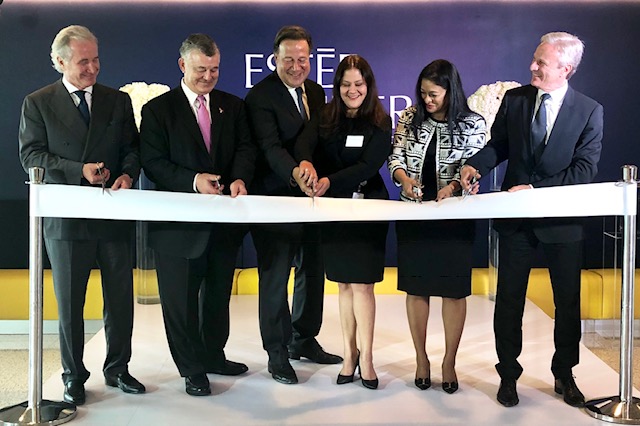 On Friday, November 30th, 2018, Daniel Rachmanis, President, Latin America, The Estée Lauder Companies greeted Panamanian President Juan Carlos Varela, along with company executives –including CEO Fabrizio Freda, Executive Chairman William Lauder, CFO Tracey Travis, Ana Elena Morales, and guests, to the opening of their regional Center of Excellence in Panama to manage the Central American distributor markets.
"This new office brings the brands' teams closer to our consumers and to our retail partners. Previously, these teams were based in Mexico. By getting closer to our consumer markets of Central America, we will be able to be more locally relevant and agile in responding to our consumers' needs. This new affiliate based in Panama, called LDM, adds to our current affiliate offices in Mexico City , Caracas , Bogota , Lima , São Paulo , Santiago and Buenos Aires," stated Rachmanis.