The Sexiest Beauty Artist Series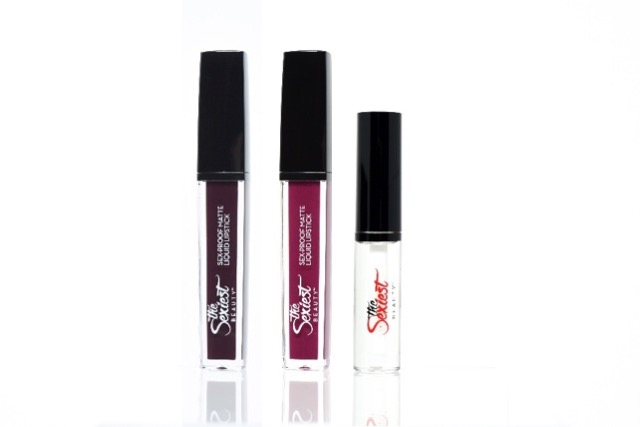 LIPS, CAMERA ACTION…
The Sexiest Beauty indie cosmetic brand founder, Heather Fink, introduces her Artist Series platform to showcase video collaborations and new lipstick shades. A seasoned marketing executive, Heather has worked with numerous makeup artists during her career and is a longtime advocate of an artist's creative vision and energy.
For the first debut Heather has partnered with New York-based celebrity and editorial makeup artist, Dawn Nicole, to introduce the Savage Queendom trio of Sex-Proof Matte Liquid Lipsticks in NEW shade Savage, Queendom, and DSL Gloss. This November, she will introduce the product trio and videos on Instagram, Facebook, Youtube, and e-commerce website, thesexiestbeauty.com.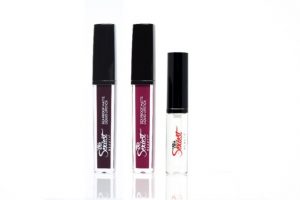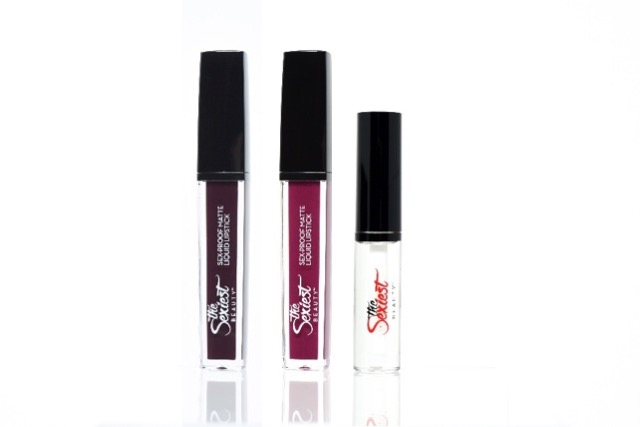 About Savage Queendom Trio: 
Suggested Holiday Retail Price:  $49 (a value of $59)
Available Now: https://thesexiestbeauty.com/products/savage-queendom-trio
Video Debut:  December 2018 
In concert with the brand motto, "Speak Your Sexy," music meets moody videos are short stories of Dawn Nicole playing to her inner "Savage" and rise to a "Queendom" state. The videos capture Dawn Nicole's vision and interpretation of the deep shades and glossy finishes. 
"Dawn Nicole and I hit it off instantly. I loved her edgy makeup looks and kaleidoscope style of her Instagram posts," said Heather Fink. "She is bold, creative and speaks her truth. Dawn Nicole expresses artistry and embodies what The Sexiest Beauty brand is all about." 
"When Heather approached me about collaborating on the new shades and Artist Series, I immediately said yes!" shared Dawn Nicole. "I fell in love with The Sexiest Beauty Sex-Proof Matte Liquid Lipstick shades and formulas. They impart serious staying power with a bold color payoff. It's a makeup artist's dream product."
Follow them @thesexiestbeauty  @missdnicole
And check out
Sex-Proof Matte Liquid Lipstick
Savage – a deep mulberry plum 
Queendom – a juicy berry plum 
Formula: 
-SEX-PROOF.  24 HOUR ALL-DAY, ALL-NIGHT WEAR
-Weightless, Creaseless, Flawless 
-Highly pigmented color in a modern matte texture 
-Silicones and Glycerin form a protective barrier to keep lips hydrated
– Emollient Vitamin E conditions, protects and smoothes lips
-CRUELTY FREE. TESTED ON HUMANS, NOT ANIMALS.
-Hypoallergenic. Fragrance-free. Paraben-free.  Vegan.          
Suggested Retail Price for each Sex-Proof Matte Liquid Lipstick: $21
DSL Gloss
Diamond Shine Lips is a crystal clear topcoat gloss with super high-tech shine. Versatile must-have can be worn over any lip color or alone for a more natural look.
-HI-TECH ULTRA SHINE
-EMOLLIENT PROTECTOR
-Prevents water loss by forming a protective barrier that keeps lips hydrated
-Vitamin E conditions, protects and smooths lips
-CRUELTY FREE. TESTED ON HUMANS, NOT ANIMALS
-Hypoallergenic. Fragrance-free. Paraben-free.  Vegan.                                  
Suggested Retail Price for each DSL Gloss: $17