AKRO Fragrances by Anaïs Cresp and…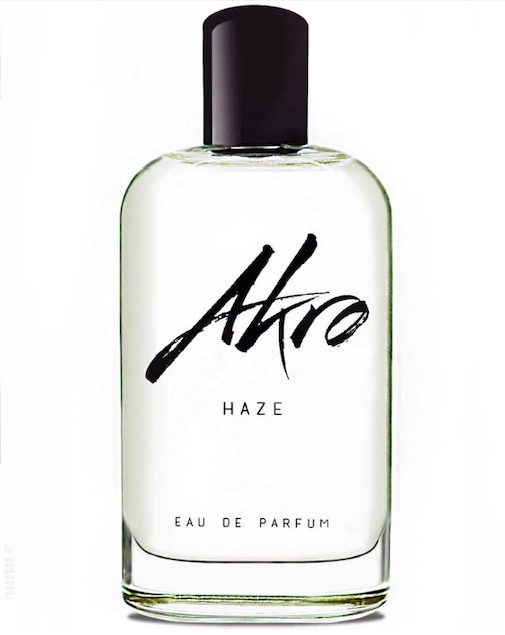 Anaïs Cresp —along with partners Olivier Cresp and Jack Miskelly, a French father and daughter and her British partner, have launched AKRO Fragrances.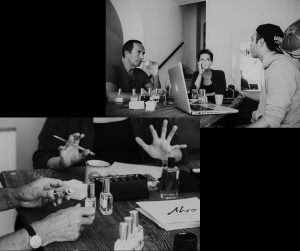 Anaïs holds a degree in interior architecture and design. She grew up in the world of perfume. At Guerlain and L'Oréal, she designed and developed graphic and visual identities, and became known for her minimalist and offbeat characters. A desire for creative freedom allowed her to approach her profession without the usual inhibitions and taboos. Akro was inspired by Anaïs's natural insouciance, and then a fateful encounter with the missing piece of the puzzle: Jack Miskelly, a Londoner with a gift of the gab. The brand's ambassador and spokesperson, he has poured heart and soul developing AKRO's digital strategy and distribution.
An uncontrollable dependency. An Addiction. That's Akro.
Created in London, AKRO soaks in the swarming energy of the city known for its dark side and heightens it with irreverent Parisian elegance. Six fragrances. Six addictions. All unisex. Our scents draw their DNA from the essence of transgression. They evoke the desire to push back limits, while creating new ones. Sounds buzzing, people gathering: a distillation of memories and moments, AKRO reveals itself.
AKRO was born in London, home of the brand's Parisienne co-founder, Anaïs Cresp. London is a city without limits, contagious with an addictive energy, where desires run wild and everyone goes with the flow.
The assertive style of AKRO owes a debt to Paris. It turns the city's fashion codes from the Marais to Boulevard Saint-Germain on their heads and heckles the so-called savoir-faire of French perfumery.
The shock of London, the chic of Paris: AKRO is the forbidden fruit of this dual citizenship.
Check out: akrofragrances.com