NEST Holiday Pop-up Shop in NYC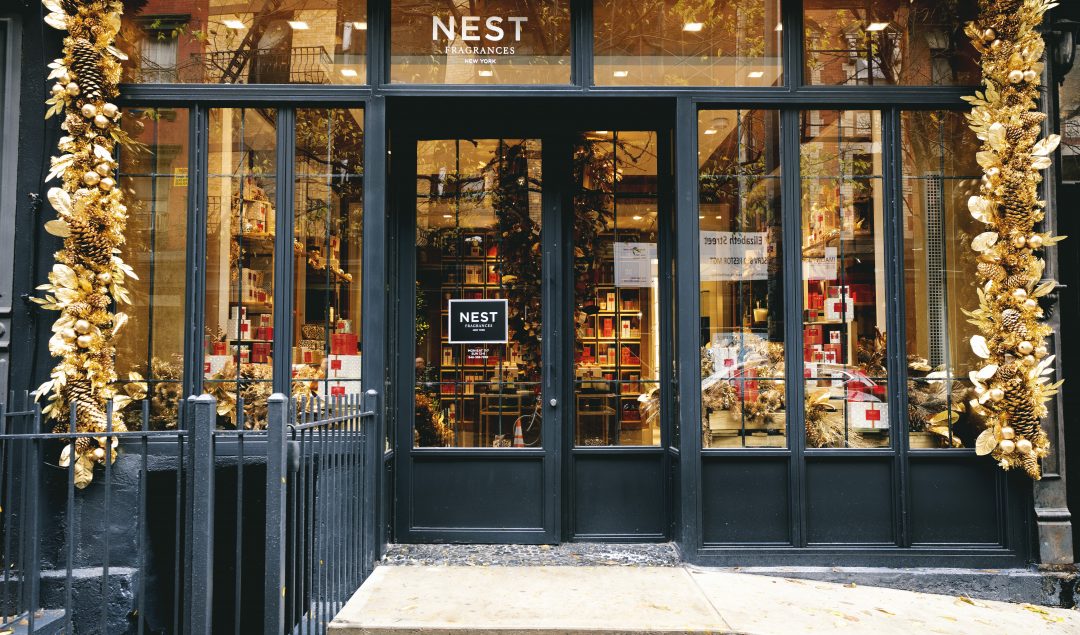 NEST FRAGRANCES OPENED ITS HOLIDAY POP-UP STORE ON ELIZABETH STREET IN NYC
NEST Fragrances continues its 10-year-annivesary celebration in 2018 with the opening of its first-ever free-standing holiday pop-up retail store at 232 Elizabeth Street in Manhattan. Open daily now through December 31, 2018, the NEST Fragrances Holiday Pop-Up features the brand's entire product portfolio in one store, including its Festive Home Fragrance Collection of popular seasonal scents (Holiday, Birchwood Pine, Hearth, Sugar Cookie, and the new Sparkling Cassis), Core Home Fragrance Collection (those scents available year-round, including top-sellers Bamboo, Grapefruit, and Moroccan Amber), and Fine Fragrance Collection. Home fragrance products available for purchase include scented candles and diffusers in a variety of sizes, room spray, liquid soap, and hand lotion; fine fragrance products include eau de parfum sprays and roller balls. Home and fine fragrance box and gift sets are also available for purchase in year-round fragrances as well as limited-edition seasonal offerings.
NEST Fragrances is a leading designer, manufacturer and marketer of exceptionally crafted luxury home and fine fragrances. The Company was founded in 2005 by fragrance authority Laura Slatkin; NEST Fragrances was launched in 2008 and celebrates its 10-year anniversary in 2018. The Brand boasts more than 20 home fragrance collections consisting of luxury scented candles and reed diffusers in several sizes, liquid soap and hand lotion, and the innovative Liquidless Diffuser™. In 2013, the Brand launched the NEST Fine Fragrances Collection, which today consists of eight fragrances available in eau de parfum sprays and roller balls, and luxury body cream. The Brand's products are sold primarily in North America through a growing wholesale customer network of luxury specialty department stores, beauty product stores, boutique stores and spas, and the Company's online flagship store NESTFragrances.com.
Follow them at @NESTFragrances on Instagram, Facebook, YouTube, Pinterest and Twitter.