2018 Guggenheim International Gala made possible by Dior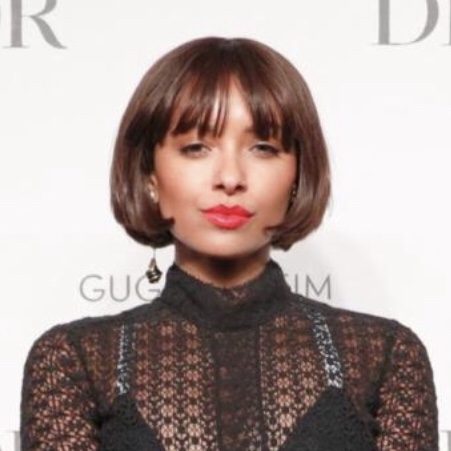 GET THE LOOK OF KAT GRAHAM
AT THE
2018 GUGGENHEIM INTERNATIONAL GALA MADE POSSIBLE BY DIOR
DIOR MAKEUP ARTIST DANIEL MARTIN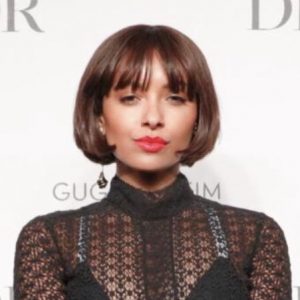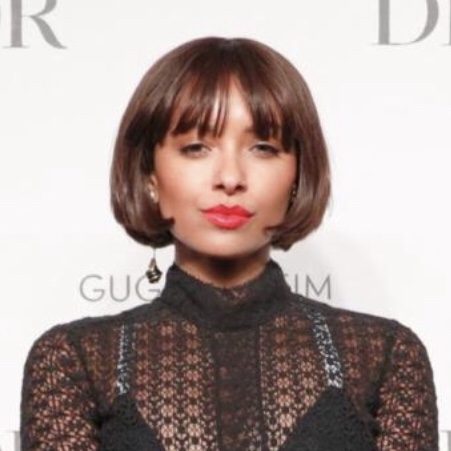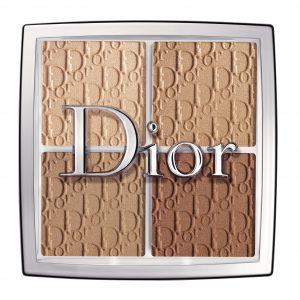 GET THE LOOK:
INSPIRATION: "TAKING A "CLASSIC MEETS CONTEMPORARY" APPROACH TO KAT'S MAKEUP, IT WAS ABOUT RADIANT SHIMMERY SKIN, A GLOSSY BRONZE EYE AND A GORGEOUS BOLD RED LIP! BRIGHTENING UP THE COMPLEXION IN ANY LOW LIGHTING MAKES THIS LOOK FESTIVE AND SEXY FOR ANY HOLIDAY APPEARANCE!
COMPLEXION: FIRST, I PREPPED KAT'S SKIN WITH DIOR CAPTURE YOUTH GLOW BOOSTER AGE-DELAY ILLUMINATING SERUM FOLLOWED BY DIOR PRESTIGELE MICRO-SÉRUM DE ROSE YEUX TO DEPUFF AND BRIGHTEN THE EYE AREA.  NEXT, I APPLIED DIOR BACKSTAGE FACE & BODY FOUNDATION #4N TO EVEN OUT HER SKIN TONE FOLLOWED BY DIORSKIN FOREVER UNDERCOVER CONCEALER #031 SAND AND DIOR BACKSTAGE CONTOUR PALETTE #001 UNIVERSAL FOR CONTOUR. TO GIVE THAT SHIMMERING LOOK TO SKIN, I APPLIED IOR BACKSTAGE GLOW FACE PALETTE #001 UNIVERSAL TO HIGHLIGHT HER NATURAL FEATURES.  FOR BROWS, I FOLLOWED HER NATURAL BROW STRUCTURE USING DIORSHOW BROW STYLER #001 UNIVERSAL BROWN.
EYES: FOR EYES, I WANTED TO KEEP A SIMPLE CLASSIC CAT EYE USING DIORSHOW ON STAGE LINER #091 MATTE BLACK. WITH FULL LASHES TO COMPLEMENT HER RED LIP. 
LIPS: WE OPTED FOR A CLASSIC RED USING \ROUGE DIOR ULTRA ROUGE #999 ULTRA DIOR."
– DANIEL MARTIN
DIOR PRODUCTS USED:
COMPLEXION:
DIOR CAPTURE YOUTH GLOW BOOSTER AGE-DELAY ILLUMINATING  SERUM
DIOR PRESTIGE LE MICRO-SÉRUM DE ROSE YEUX
DIOR BACKSTAGE FACE & FOUNDATION #4N
DIORSKIN FOREVER UNDERCOVER CONCEALER #031 SAND
DIOR BACKSTAGE CONTOUR PALETTE #001 UNIVERSAL
DIOR BACKSTAGE GLOW FACE PALETTE #001 UNIVERSAL
EYES:
DIORSHOW BROW STYLER I#001 UNIVERSAL BROWN
DIORSHOW ONSTAGE LINER #091 MATTE BLACK
DIORSHOW ICONIC OVERCURL #090 OVER BLACK
DIOR 5 COULEURS MIDNIGHT WISH #617 LUCKY STAR *LIMITED EDITION*
LIPS:
DIOR ROUGE ULTRA ROUGE #999 ULTRA DIOR