CEW Foundation's 2018 Beauty of Giving Luncheon Honors P&G Beauty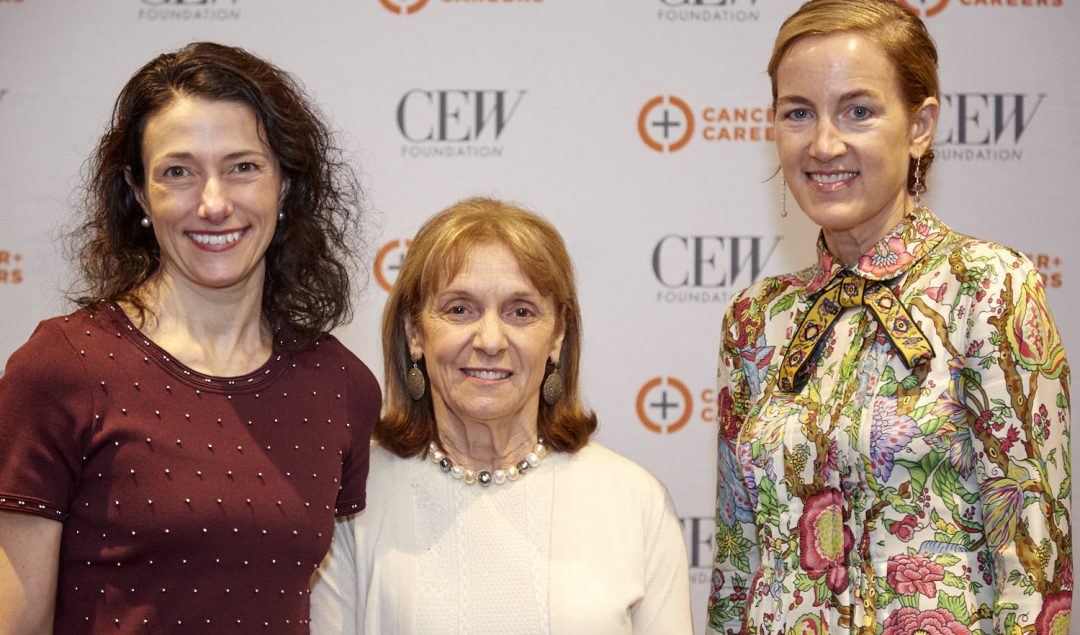 CEW Foundation's 2018 Beauty of Giving Luncheon Honors P&G Beauty
Cosmetic Executive Women Foundation recognized P&G Beauty for its outstanding philanthropy at the Beauty of Giving Luncheon
P&G Beauty was honored for its continued commitment to philanthropy and dedicated support of Cancer and Careers by the Cosmetic Executive Women Foundation (CEWF) at the annual Beauty of Giving Luncheon on Friday, Dec 14th at The New York Hilton Midtown. Alex Keith, President of P&G Beauty, received the award presented by Susan Plagemann of Condé Nast.
All proceeds from the Beauty of Giving Luncheon benefit Cancer and Careers (CAC), CEW Foundation's sole initiative launched in 2001. CAC's mission is to empower and educate people with cancer to thrive in their work environment.
Thanking the program's many benefactors and sponsors, Cancer and Careers' Executive Director Rebecca Nellis said, "by definition, a movement doesn't happen alone. Because of our supporters, Cancer and Careers is affecting the day-to-day lives of workers— and workplaces. Together we are making change that will live on for countless survivors in the future."
A highlight of the luncheon was a live auction of one-of-a-kind experiences and trips, which are sold to raise funds for Cancer and Careers programs. This year's live auction prizes included:
Discover The Next Big Thing in L.A;

Four Seasons Palm Beach Retreat;

Truffle Hunt Getaway in Umbria;

Ultimate Coachella Experience;

Luxury Tahitian Cruise; and

Escape to a Private Villa in Belize for Eight.
The CEW Beauty of Giving event sponsors included Condé Nast, Pfizer Oncology, Robertet, BeautyKind, Marina Maher Communications, Orlandi, QVC, Tweezerman, Beauty Inc., Consultancy Media, Kaplow Communications, Suite K and WWD.
Cancer and Careers empowers and educates people with cancer to thrive in their workplace. Our innovative programs for survivors and healthcare professionals provide the vital support, tools and information they need to navigate the practical and legal challenges that follow a diagnosis. Online, in print and in person, Cancer and Careers helps more than 525,000 individuals each year, across all 50 states. For more information, please visit www.cancerandcareers.org.