Symrise continues its World Tour Through Scent with Nez in NYC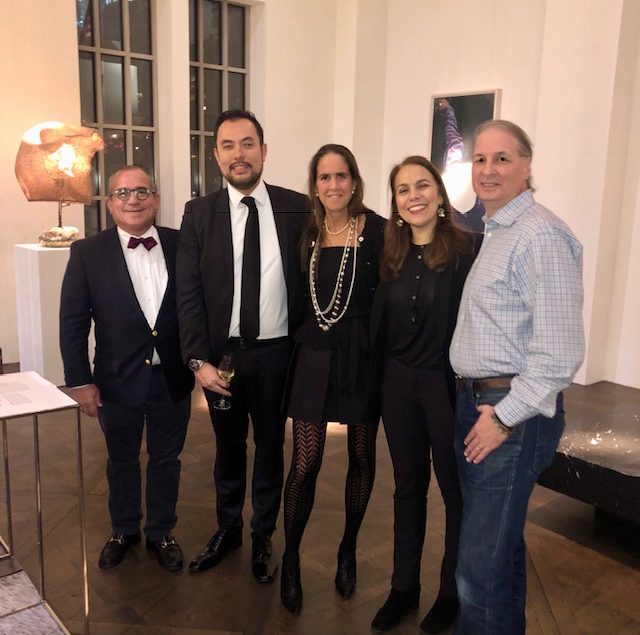 Symrise continued its World Tour Through Scent this week with NEZ – the olfactory magazine, and an exhibition at the Carpenters Workshop Gallery located at 693 Fifth Avenue in NYC.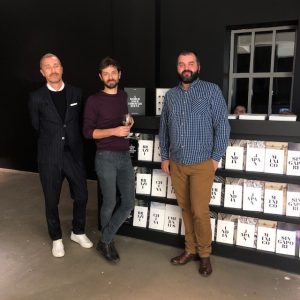 Symrise Sr VP-Global Fine Fragrance Ricardo Omori and VP-Fine Fragrance Julianne Pruett, along with Mathieu Chévara and Dominique Brunel of Nez, welcomed guests to the event including Ann Gottlieb, Coty's Lori Singer, Estée Lauder's Trudi Loren and Stephane de la Faverie, Elizabeth Arden's Mikaela Eckerborn, Pam Vaile, Hampton Beauty's Lori Mariano, Victoria Secret Beauty's Mark Knitkowski, FIT's Virginia Bonofiglio, Fragrance Foundation's Linda Levy and many others…who were encouraged to smell fragrances created by such perfumers including David Apel, Nathalie Benareau, Patricia Bilodeau and Christelle Laprade inspired by art.
Symrise's A World Tour Through Scent brings together 11 countries, 13 perfumers, 12 fragrances, 11 photographers from Tendance Floue into 1 book.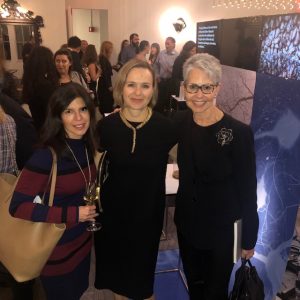 Achim Daub, Global President Symrise Scent & Care stated, "At Symrise, our approach to fragrance is "better living through scent." Out passion is to combine the sensorial with the beneficial. We strive to challenge boundaries and to understand the intrinsic connections we, as human beings have with fragrance and each other, across cultures, across regions, we see ourselves as ambassadors of real, olfactive journeys with an eclectic and iconic legacy that spans more than 220 years. We believe in inspiration through collaboration and brought photography and journalism into this project in order to illuminate the art of scent through these other media. The unexpected fragrances, visuals and words created during this "World Tour Through Scent" are the direct reflection of the participants' experiences and show a vibrant part of all our lives through a truly unique and authentic lends. They are sometimes provocative, frequently artistis, but always a mirror of our collective human experience."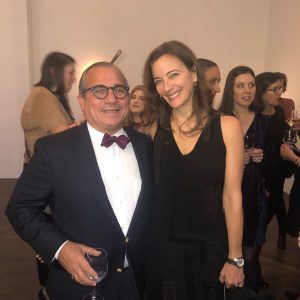 The Carpenters Workshop Gallery produces and exhibits functional sculptures by international rising and already established artists and designers going outside their traditional territories of expression. The gallery is actively involved in the research and production of the limited edition works exhibited. The choices are guided by the research of an emotional, artistic and historical relevance that appears as an evidence. The gallery relies on the partnership of friends Julien Lombrail & Loic Le Gaillard who first opened a space in London's Chelsea in 2006 in a former carpenter's workshop; which was followed with a second space in Mayfair in 2008. They then returned to their roots by opening a 600-square meter space in Paris in 2011 in the heart of Le Marais district, an address steeped in history as it was previously occupied by the Galerie de France for several decades. In 2015, Carpenters Workshop Gallery | New York was opened. This new space confirms today the leadership and dominant position of the gallery in the international territory of art and design. In 2015 the gallery opened Carpenters Workshop | Roissy, a 8,000 m2 workshop for their artists. The gallery became the first to integrate a production facility dedicated to artistic research and development of collectible design and bringing together an elite team of artisans. In 2018 Carpenters Workshop Gallery announced the opening of it's fourth gallery in San Francisco. Carpenters Workshop Gallery will take up residence in a nearly 9,000-square-foot space on the mezzanine of the Saint Joseph's Arts Society, a new arts space housed in the former Saint Joseph's Church, which has been immaculately resurrected by the owner, design impresario Ken Fulk.