The Fragrance Foundation's Creatives features John Varvatos and Givaudan's Rodrigo Flores-Roux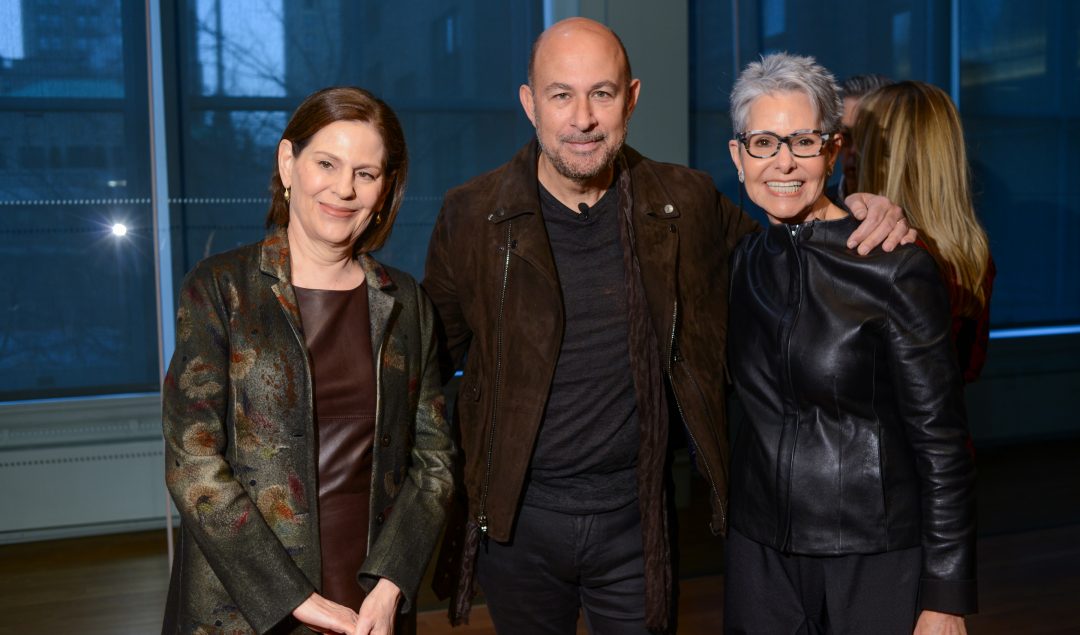 The Fragrance Foundation's Creatives featured John Varvatos and Givaudan's Rodrigo Flores-Roux, on a panel moderated by Fragrance Foundation Hall of Famer Ann Gottlieb on Wednesday, February 27th at Carngie Hall.
Fragrance Foundation President Linda G. Levy noted in her introduction, the performing arts venue was a perfect match for the "three rockstars," who spoke in this "magical place celebrating creativity." `
Varvatos noted he likes to shake things up. "When we think about fragrance, we think about memories," he said. "But we also want to have an edge." He found his perfect fragrance partner in Flores-Roux, with whom he has created 15 scents, including John Varvatos Artisan Pure, which won a Fragrance Foundation award for Packaging of the Year in 2018. The two originally met when Varvatos was thinking about creating his first fragrance. He spoke about how he had interviewed a variety of perfumers during the process, all of whom came and showed him slides of pie charts. Then he was introduced to Flores-Roux. "He didn't have a pie chart!" he exclaimed. "Rodrigo was passionate about fragrance." According to Varvatos, that was all it took to seal the deal. "We don't like rules; we try to push the wall out on rules," he says. "That's been our success."
Gottlieb called the duo "disrupters" pointing out that neither is known as an introvert. "When we started out, Varvatos said incense and patchouli give him bad vibes," Flores-Roux says. "I thought, we'll get there." Varvatos admitted he wasn't much of a fragrance wearer before making his own, but that once he committed to the project, he dove in deep. "I wasn't looking to just stick my name on something," he said. "I wanted to become knowledgeable." According to Flores-Roux, "John has a very good nose." In addition to his own instincts about whether they've created a winning fragrance, Varvatos also relies on customer feedback, not market projections. "When you look at the numbers, that's only part of it," he says. "The other part is being a good listener and finding out what the client thinks."
And, it's not just about the juice. Both agreed that the bottle and packaging is an important part of Flores-Roux's process as well, and results in a cohesive end product. "You can't have one story here and another over there," Varvatos said. When it comes to the external elements, Varvatos is just as hands-on as he is with the scent creation, itself. He recounted the story behind the iconic rattan wrap of the Artisan flask. That came about after Varvatos cut up a woven placemat he had at home and fashioned a mock-up of how he thought the bottle could look. His fragrance partner at the time said it couldn't be produced. And he said, "Let's figure out a way that it can be done," which eventually they did.
Out of fifteen scents they have created together, each has his favorite. For Flores-Roux, it's the woody, smoky John Varvatos Dark Rebel, which he says was "the most difficult one to make." Varvatos gravitates to the very first fragrance they made. "I love the juice and what it represents," he says. "And I continue to discover things about it as I wear it over time, the same way people learn about the hidden treasures in our clothing."
It's been fifteen years since that debut scent launched and through it all, Varvatos has kept his sense of optimism and his can-do attitude. Even when faced with those who say his vision can't be executed, Varvatos remains true to a guiding philosophy that has served him well: "Let's find the path to make it happen."