Symrise Strengthens Cosmetic Ingredients Team in Russia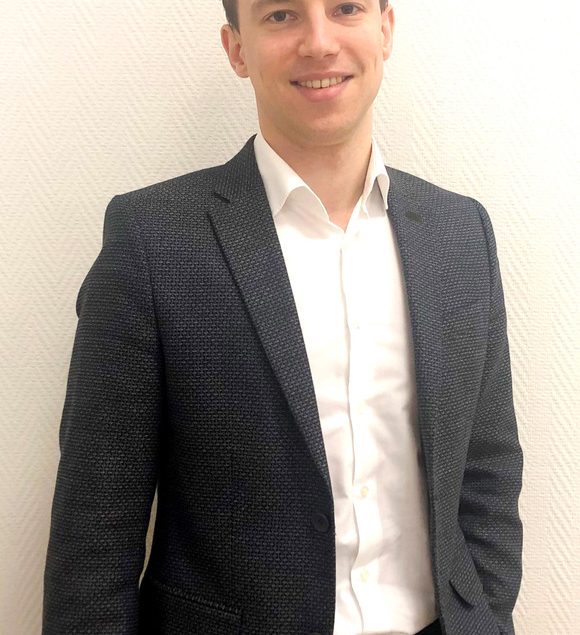 Symrise: New Sales Director starts work in Russia
Cosmetic Ingredients division strengthens team in Russia

Appointment of Anton Matsik as new Sales Director for the sales & marketing activities of cosmetic ingredients in CIS countries
Symrise strengthened its team at the Moscow location at the beginning of the year. Anton Matsik took over the position of Sales Director for Cosmetic Ingredients (Scent & Care) in the Russian capital. His area of responsibility covers all CIS countries.
Symrise has hired Anton Matsik for its Cosmetic Ingredients division. With this step, the company wants to provide the challenging and growing market in Russia and its neighboring countries with individual technical and commercial support, expanding its commitment in the region.
Since the beginning of 2019, Matsik has been responsible for the sales and marketing activities for cosmetic ingredients in the CIS region. His task is to further develop and implement creative and innovative strategies to meet regional sales and marketing requirements.
The chemical engineer has worked for more than five years as a representative for Personal Care/Sun Care & Biotechnologies and as a Sales- and Marketing Manager for Croda in Russia. "Anton Matsik has gained a lot of experience in recent years, especially in the field of marketing specialty chemicals and their technical applications," says Dr. Daniel Ibarra, Vice President Cosmetic Ingredients EAME at Symrise. "He will help us to achieve our ambitious goals in the region and fulfill the wishes of our customers. We look forward to servicing this exciting market and its challenges. Our customers will benefit from our work and our products and we will continuously strive to improve the process of intensive market support".
Symrise has been active in Russia for about 30 years. To sharpen its strategic focus, the Cosmetic Ingredients division is now positioning itself with its own team in the region, and will in the near future expand its technical support and marketing services in addition to its sales activities.