Leonard Lauder to Publish Memoir in 2020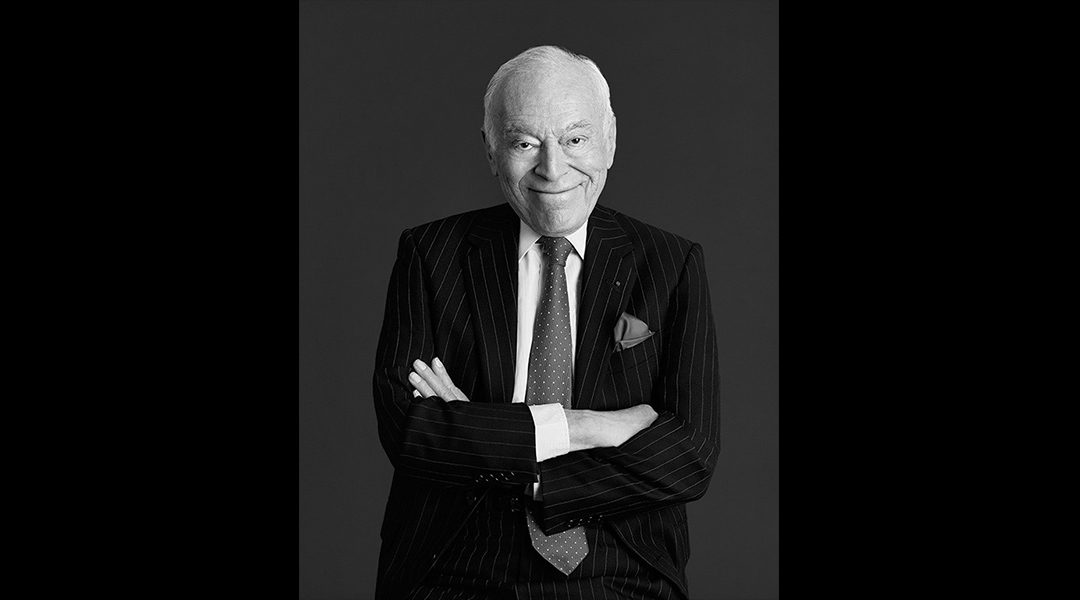 HarperCollins Publishers announced the acquisition of a new book by the business leader who revolutionized the prestige beauty industry, Leonard A. Lauder. The deal for world rights was negotiated between VP & Publisher of Harper Business, Hollis Heimbouch and Robert Barnett of Williams & Connolly LLP. The new book, currently untitled, will be published in 2020.
The name Estée Lauder is synonymous with prestige beauty. The phenomenal success of this global empire—which began in his mother's, Estée Lauder, kitchen—is largely due to the genius of Leonard Lauder and the brilliant team he assembled. Founded in 1946, The Estée Lauder Companies is one of the world's leading manufacturers and marketers of prestige skin care, makeup, fragrance and hair care products, with annual sales of over $13 billion. The Estée Lauder Companies' diverse portfolio is comprised of more than 25 brands sold in 150 countries and territories.
Lauder's book is a personal memoir about growing up with the company and his famous mother, an insider's account of building a global empire and a business book with pragmatic lessons on business, philanthropy, leadership and life. The book will be filled with extraordinary stories spanning fifty years of creating beauty and the lessons he learned along the way.
Lauder's influence extends far beyond The Estée Lauder Companies. His strategic approach to philanthropy is a model of how to lead and leverage change in areas as diverse as museums, children's playgrounds and breast cancer research and awareness—for which his late wife Evelyn co-created the iconic Pink Ribbon advocacy concept and campaign and founded the Breast Cancer Research Foundation.
As Lauder says, "Good ideas never go out of date: great ideas last forever." In his thoughtful, warm-hearted, and wry voice, Lauder will share his great ideas and the secrets of his success—as well as lively stories, sharp observations and practical lessons about leadership and life.