IAM 2019 Beauty Influencer of the Year: Jennifer Yepez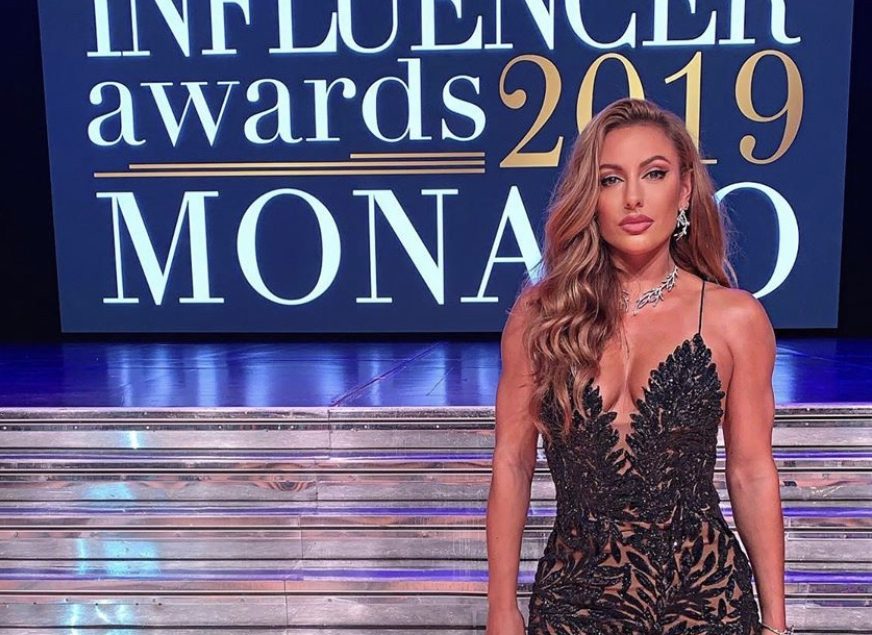 On Oct 6th, more than 600 guests attended the Influencer Awards Monaco 2019 Gala Dinner at the legendary "La Salle des Etoiles" (Sporting Club) in Monte-Carlo. Influencers from around the globe were awarded for their hard work and dedication throughout various categories including: Entertainment, Beauty, Fashion, Fitness & Wellness, Food, Entrepreneurship, Gaming, Lifestyle, Philanthropy, Travel, Visual Arts. The highlight of the invitation only black tie event was the announcement of the 2019 Influencer of the Year.
This year, the Influencer of the Year Award went to Jonathan Kubben Quiñonez of @momimfine –a movement that distances itself from negativity and focuses on uniting people by spread a positive message of love and compassion in a socially and environmentally conscious way, and encouraging people to share and wear their empowering message through their sustainable and fair trade clothing brand: MOM I'M FINE – THE LABEL. A portion of the money raised from their label supports the Mom Im Fine Foundation which plans to build a community center for children in Mexico out of recycled plastics focusing on culture, education, arts and sports while raising awareness of environmental issues and helping children understand how they can change their daily actions to make a positive impact on our world.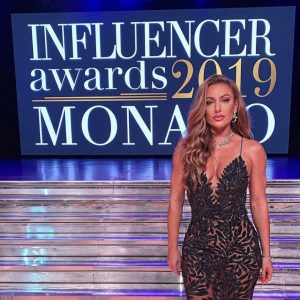 And the IAM2019 Beauty Influencer of the Year Award was presented to Jennifer Yepez @jennifer_yepez –the international, New York-based hairstylist artist who some may remember from her many years working with Redken's Guido Palau. Yepez's talent in creating bold, dramatic looks is often called upon by clients who want show-stopping fashion moments on the red carpet, including Zendaya and Emily Ratajkowski. In addition to working with publications like Vogue and clients including Versace and Nars, she has also keyed fashion shows and presentations for Dolce & Gabbana and Céline. Her sexy, voluminous hair looks have been seen on the red carpets from the Cannes Film Festival to NYFW and the Met Gala. Latina-American, Yepez has worked with many Latina-American stars including Salma Hayek, Sophia Vergara, Jenifer Lopez and Jessica Alba.
Yepez told us, "Its an honor -especially in my field, where its a man's world. As a woman, and at that a Latina woman, I am grateful and truly honored! I am proud to represent women in the beauty industry and I have definitely worked hard and earned my place to be here. What I think that's so special is to be recognized worldwide –especially in Monaco. To look at someone like me from New York and to be recognized for my passion and talent, well, I am truly blessed, and I hope that more women can win this award in years to come. Women on the rise!"
We congratulate this woman on the rise, Jennifer Yepez!
Other award winners included:
​Lifestyle:  Jetsetter : @hofitgolanofficial
Globtrotter : @rsimacourbe
Trendsetter : @majamalnar
Luxury Lifestyle : @supercarblondie
Fashion @ericapelosini
Entrepreneur : @neelofa
Food @_big_will_
Fitness & wellness  @chrisheria
Entertainment @Leaelui
Visual Arts @tonykellyworld
Travel @Jacob 
Philantrophy @cacausitruk
​Now in its second year, the Influencer Awards Monaco has generated more than 81 million views on social media and 7 million interactions. Founded by Lolita Abraham, who surrounded by entrepreneurs since her childhood and born in the fashion industry, has envisioned new shopping experiences for concept stores throughout Asia and runs Monacolab.mc –a visual intelligence agency in Monaco, with Influencer, PR Agent and Entrepreneur Maureen Kragt.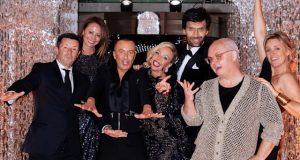 Judges included Paper magazine's Mickey Boardman @askmrmickey; Designer Julien MacDonald @julienmacdonald; and Best Selling Author of The Kim Kardashian Principle Jeetendr Sehdev @jeetendr_sehdev.
Sponsors included Ali Bakhtiar Designs, Aevolve, Lamborghini, VIVIR Tequila, Coolbay Hairdressers, Nasch, Skiss Photo, and Yotha Yachts.
For more infloramtion, visit www.influencerawardsmonaco.com and follow them on Instagram @influencerawardsmonaco