Patrick Starrr and Kandee Johnson to Host American Influencer Awards: Saweetie to Perform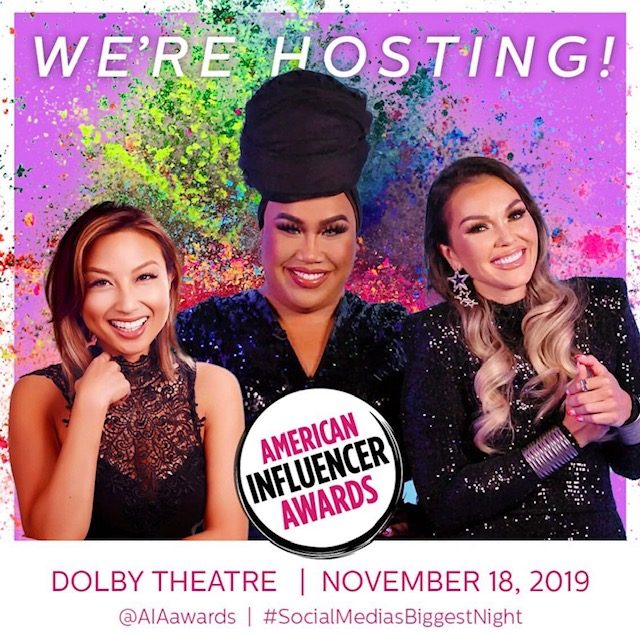 The American Influencer Awards will take place on Monday, November 18th, 2019 at Dolby Theatre in Los Angeles. The event will be hosted by Jeannie Mai from talk show, The Real, and popular social media influencers Patrick Starrr, and Kandee Johnson.
Hip hop artist, Saweetie, best known for her top selling single, Icy Grl, is expected to perform.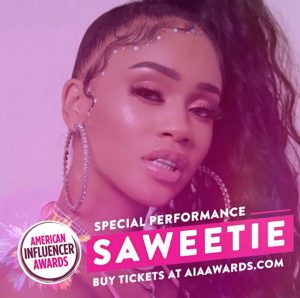 The American Influencer Awards honor the greatest beauty contributors and premier talent on social media by providing a platform for influencers and recognizing their excellence. The awards show aims to shine a light on top beauty influencers across all social media platforms over the past year.
Nominees are selected by general public submissions in conjunction with an advisory board based on an array of variables, including creative content, engagement, growth rate, and most importantly, the ability to positively influence.
The combined social media reach for all 2019 nominees is more than 800 million followers.
Award winners of each category are selected through a public online voting process, which takes place on America Influencer Award's official website from Oct 1st to Nov 14th. Winners will be announced at the awards show on November 18th. Further details available at www.AIAawards.com.
"The American Influencer Association is once again very proud and excited to host the American Influencer Awards, created to elevate the influencer community and provide influencers recognition for the impact they have made in shaping our industry" said CEO & Founder Chris Crellin. "The event promises to be a fun night of awards, glam, expression and celebration for all our nominees, complete with live performances, surprise appearances, and more."
Limited tickets for the American Influencer Awards are on sale now at www.AIAawards.com for $69.00 – $79.00. Each attendee will receive a gift bag of beauty products valued over $500!
Pink carpet starts at 6P/9E  The show begins at 8P/11E
Livestream it on YouTube HERE
Sponsors of the event include Manic Panic, Luxie Beauty, Truss Professional and Ideal Face & Body
#AIAawards