Bond No. 9 TriBeCa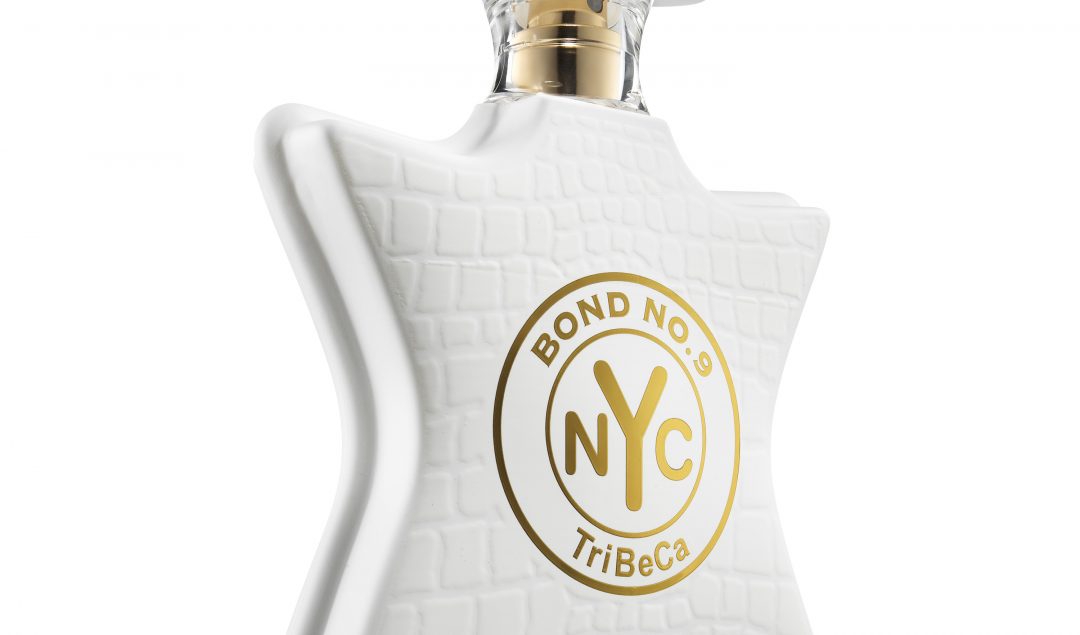 Introducing TriBeCa: Downtown New York's most exciting creative center rendered in olfactive form from Bond No. 9.
TriBeCa is having a moment. Meet the chic new fragrance that tells its story.
THE INSPIRATION

Whether you're soaking up a reading at Poet's House or a martini at The Odeon, there's no question that the "Triangle Below Canal Street," with its cobblestone streets, winsome alleys, and New York City's coolest restaurants and boutiques, brings the charm. Today, the area is experiencing a modern renaissance as it's being hailed as the city's next major creative center. Almost devastated after 9/11, the area has flourished thanks to endeavors such as the TriBeCa Film Festival, and more recently, the TriBeCa Gallery Walk, making the downtown neighborhood both a local and global destination. Celebrities and families alike call TriBeCa home, and numerous galleries are migrating to its streets during a return to the area's '70s-era artistic roots. "TriBeCa is being touted as the next big creative neighborhood of New York City. That's what we're interested in capturing," says Bond No. 9 founder and president Laurice Rahmé. "It's going through a true revolution."
Architecture plays an important role on its streets, from its history of modernizing shipping warehouses and Art Deco buildings to creating internationally known landmarks such as One World Trade and the residential 56 Leonard Street, affectionately referred to as the "Jenga" building to residents. The area's vast, inspiring spaces have long attracted artists of every level.
THE COMPOSITION
To construct a scent as unique as TriBeCa, Bond looked to Michel Almairac, the legendary nose behind a number of the house's blockbuster fragrances, such as Lafayette Street, Madison Avenue and Gold Coast. "The style is a sexy, unisex, floriental, and it's sophisticated and young, much like the residents of TriBeCa," says Rahmé. The top notes have an irresistible gourmand appeal made of cacao and green hazelnut—cool and hip and somewhat reminiscent of the area's many gourmet coffee houses—centered with the sultry and luxurious jasmine sambac from the South of France—another nod to the area's global makeup—paired with a touch of grounding cedarwood. "It's not quiet, and has a lot of character!" notes Rahmé. Ambroxan, moss, and creamy caramel round out as bottom notes, making for a scent that lives and breathes on the skin in warm, earthy tones.
THE PACKAGING
Call it an objet d'art: TriBeCa is housed in a sleek white, croc-embossed print that looks and feels as soft as leather to the touch, and includes iconic Bond No. 9 gold lettering. The result is a sublime, chic rendering of one of New York's most sophisticated areas in bottled-form.
For Mother's Day, Bond No. 9 will release a limited-edition, 100 ml bottle encrusted with 218 Swarovski sunflower and white crystal stones tracing the outlines of the iconic Bond No. 9 token, and sheathed in a box that features 486 Swarovski crystal stones.
SUSTAINABILITY
Responsible packaging is a pillar of Bond No. 9, and the company offers consumers the option to choose without having to compromise on luxury.  "The package-free initiative reflects our long-term efforts to build a beautiful and responsible brand and a beautiful city," says Rahmé. 
Bond No. 9's iconic Silhouette Bottle is 100% recyclable and uses 50% recycled cullet during the manufacturing process.
TriBeCa may be purchased in traditional packaging or package-free.
AVAILABILITY
TriBeCa arrives on counter April 15th 2020 and will be sold at Bond No. 9 New York Boutiques, Saks Fifth Avenue nationwide, select Bloomingdales stores, Harrods UK, Selfridges UK and www.bondno9.com
Eau de parfum, 100 ml, $405
TriBeCa Swarovski arrives on counter May 2020 for Mother's Day
Eau de parfum, 100 ml, $495
FOR PRESS REQUESTS, PLEASE CONTACT
SOCIAL  
#BondNo9
@bondno9ny