Kim Kardashian West and Kris Jenner Launch Fragrance for Mother's Day Donating Portion of Proceeds to Children's Charity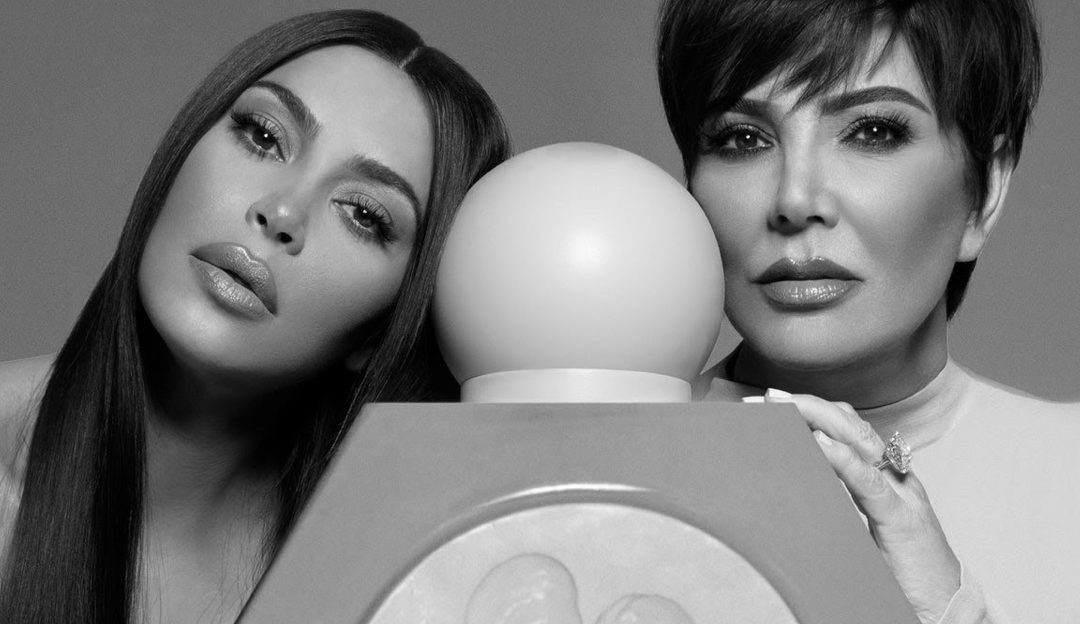 KKW FRAGRANCE ANNOUNCED THE LAUNCH OF KKW X KRIS, THE FIRST FRAGRANCE COLLABORATION BETWEEN KIM KARDASHIAN WEST AND MOTHER KRIS JENNER, WHICH WILL BE AVAILABLE ONLINE AT KKWFRAGRANCE.COM ON APRIL 15TH.
20% OF PROFITS FROM ALL SALES ON KKWFRAGRANCE.COM FROM APRIL 15TH – MAY 5TH WILL BE DONATED TO BLESSINGS IN A BACKPACK.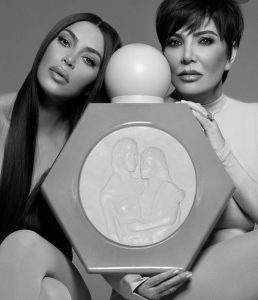 THE MOTHER-DAUGHTER DUO CREATED A TIMELESS FRAGRANCE JUST IN TIME FOR MOTHER'S DAY, INSPIRED BY THE WOMEN IN THEIR LIVES AND THE UNCONDITIONAL LOVE BETWEEN MOTHER AND DAUGHTER.
CREATING A FRAGRANCE TOGETHER WITH KIM JUST IN TIME FOR MOTHER'S DAY WAS MAGICAL! WE'VE TALKED ABOUT DOING THIS FOR YEARS, SO TO SEE OUR SHARED VISION COME TO LIFE HAS BEEN AMAZING. KIM AND I HAVE SIMILAR TASTES WHICH MAKES WORKING TOGETHER A DREAM; WE BOTH WANTED A CLASSIC, AGELESS SCENT THAT IS BEAUTIFUL AND EMPOWERING FOR ANYONE WHO WEARS IT AND I THINK THIS FRAGRANCE PERFECTLY EMBODIES THAT. – KRIS JENNER
I'VE ALWAYS WANTED TO WORK WITH MY MOM ON A FRAGRANCE OF OUR OWN, SO THE KKW X KRIS FRAGRANCE IS SO SPECIAL TO ME. WE CHOSE REALLY FRESH, LIGHT FLORALS COMPLEMENTED BY CREAMY NOTES THAT ARE OUR PERSONAL FAVORITES, AND IT SMELLS EXACTLY LIKE MY MOM WHO ALWAYS SMELLS AMAZING. I'M SO HAPPY WE WERE ABLE TO CREATE HER SIGNATURE SCENT! THE DESIGN OF THE BOTTLE WAS INSPIRED BY THE NEUTRAL COLOR PALETTE INSIDE MY HOME, KNOWING IT WOULD LOOK BEAUTIFUL IN ANY BATHROOM OR VANITY, BUT ALSO SIGNIFIES THE CLOSE BOND BETWEEN A MOTHER AND DAUGHTER – KIM KARDASHIAN WEST
IN RESPONSE TO THE CRISIS OF THE COVID-19 PANDEMIC AFFECTING FAMILIES AND CHILDREN, KKW FRAGRANCE WILL BE DONATING 20% OF PROFITS FROM ALL SALES ON KKWFRAGRANCE.COM FROM APRIL 15TH – MAY 5TH TO BLESSINGS IN A BACKPACK, AN ORGANIZATION THAT MOBILIZES COMMUNITIES, INDIVIDUALS, AND RESOURCES TO PROVIDE FOOD ON THE WEEKENDS FOR ELEMENTARY SCHOOL CHILDREN ACROSS AMERICA WHO MIGHT OTHERWISE GO HUNGRY. BLESSINGS IN A BACKPACK IS A 501(C)(3) NON-PROFIT ORGANIZATION CURRENTLY FEEDING OVER 87,000 CHILDREN IN 1,092 SCHOOLS IN 45 U.S. STATES AND THE DISTRICT OF COLUMBIA. @BLESSINGSINABACKPACK
DETAILS
THE WOODY, WHITE FLORAL FRAGRANCE OPENS WITH A PLAYFUL WINK. THE FRESHNESS OF FREESIA AND THE LUSTROUS PERSONALITY OF TAGETE MINGLE WITH A SPLASHY APEROL SPRITZ ACCORD, GIVING THE FIRST IMPRESSION AN EFFERVESCENT FEEL. NUANCES OF CREAMY WHITE GARDENIA AND BLOOMING TUBEROSE ROUND OUT THE HEART OF THE FRAGRANCE, WHILE NOTES OF CASHMERE WOODS AND GOLDEN AMBER DRY DOWN TO LEAVE AN EVERLASTING IMPRESSION.
TOP: FREESIA, TAGETE, APEROL SPRITZ ACCORD MIDDLE: CREAMY WHITE GARDENIA, TUBEROSE BASE: CASHMERE WOODS, GOLDEN AMBER
WHAT: WHERE: LAUNCH DATE: PRICE:
KKW X KRIS
KKWFRAGRANCE.COM
WEDNESDAY, APRIL 15TH, 2020 AT 12:00PM PDT KKW X KRIS 30ML: $40