Estée Lauder Chairman Emeritus Leonard A. Lauder Inducted into the World Retail Hall of Fame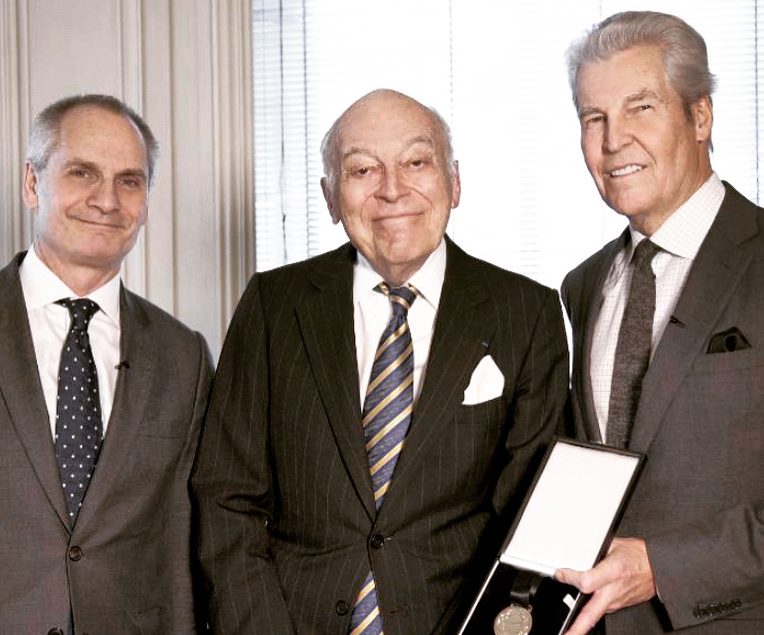 "I have always had a love affair with retail and am continuously inspired by the creativity and innovation that the industry requires. One of the greatest joys of this industry are the partnerships and the friendships that are forged in our day-to day-work as we come together to bring our consumers the very best experiences and products." – Leonard A. Lauder, ELC Chairman, and inductee of the World Retail Hall of Fame by the World Retail Congress.
The World Retail Congress Hall of Fame celebrates the accomplishments of the retail sector's highest achievers. And they recently inducted The Estée Lauder Companies' Chairman Emeritus Leonard Lauder into this prestigeous group along with Philippe Houzé, Executive Chairman, Galeries Lafayette Group; Jennifer Woo, Chairman & CEO, The Lane Crawford Joyce Group; and Kishore Biyano, Founder & CEO, Future Group.
Launched in 2007 with a founding group of 100 members, The Hall of Fame honors retail's most influential representatives. Each year, the Congress inducts three to four new members, recognizing the achievement of individuals whose ideas have shaped retailing through the businesses and brands they have created, or by their skills in running the retail industry's giants.
The world's greatest retailers celebrated in the World Retail Hall of Fame share many qualities. They are innovators. They are brand builders. They demonstrate clear vision, courage and determination to make their dreams a reality. They have profound customer insight and they are driven to improve the lives of consumers. But above all, they are leaders and role models. They are men and women who have the drive and conviction to inspire their people to follow them on the course they've set.
Photo: Leonard A. Lauder, center, with Ian McGarrigle, World Retail Congress Chairman and Terry Lundgren, former CEO of Macy's