Interview with Bond No 9 Founder Laurice Rahmé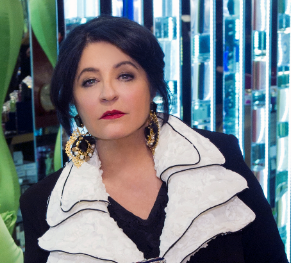 Laurice Rahmé is the founder, creator and president of Bond No. 9 New York. 
Laurice launched this edgy, taboo-breaking fragrance collection for women, men and unisex in 2003 to restore artistry to perfumery and to create a scent for each neighborhood in New York.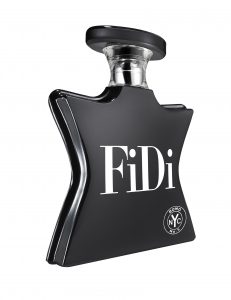 Today, Bond No. 9 is New York's most iconic fragrance and color house and a top selling globally recognized luxury brand.  As of 2019, Bond No. 9 has produced more than 70 fragrances that encompass many New York neighborhoods, beaches, places and also exclusive co-branded fragrance collections for Saks Fifth Avenue and Harrods.  She pioneered the concept of the world's first at-home fragrance system: Private Bond.  This super-luxe offering invites consumers to blend and bottle their own customized metro-fragrance, and is the ultimate in exclusivity and desirability.
In 2019, Bond No. 9 introduced New York Lips, the first refillable collection of luxury lip colors from the brand.  Bond No. 9 has 6 eponymous boutiques and is also sold at Saks Fifth Avenue, select Bloomingdale's stores, Harrods UK, Selfridges UK and www.bondno9.com.
In an industry that has long been dominated by men, Bond No. 9 is the first American parfumerie to be headed by a woman – Laurice oversees every aspect of Bond No. 9 – from creating the New York-centric concept behind Bond's collection, to guiding the development of each fragrance and bottle design, to designing the interior of each Bond No. 9 boutique.
Beyond a brand, she has made Bond No. 9 a singular force to be reckoned with in the world of luxury goods.  Not only is Bond's prizewinning repertory of eaux de parfum honored around the world for its wide, stunning, intoxicating range of women's, men's and shared eaux de parfum, but it's a brand about firsts.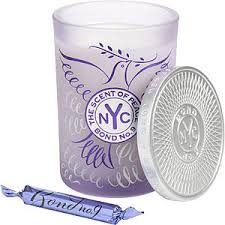 In 2015, Laurice became the world's first perfumer to win the coveted United Nations' Women for Peace Award, presented to her for campaigning for and spreading peace internationally and raising funds for the cause via our universally loved Scent of Peace.
Bond No. 9 is unique in maintaining its staunch independence. No corporate takeover for Bond No. 9. Just as much as its founder treasures her expansive customer base, she values unfettered freedom to innovate and stretch the limits.
Bond No. 9 was the first parfumerie to introduce civic scents. Bond's bestselling Scent of Peace-with a men's as well as a women's eau de parfum–celebrates world peace. And, their Liberty Island honors freedom, liberty and multiplicity.
Laurice has been advocating for and exemplifying Women Power ever since she started the brand 16 years ago.  Bond No. 9 is 100 percent independently owned and operated by a woman  and her company is comprised of 80 percent women. 
Laurice is a passionate business woman with an uncompromising nose.  She operates on feelings … intuition … instinct, supported by a deep knowledge of the fragrance industry.  As an international executive with such companies as Lancome-Paris and Annick Goutal, she traveled to all corners of the world discovering innovative ingredients, artisans and perfumers.  She has always celebrated the unexpected.
Her fragrance philosophy is simple:  give the consumer freedom of choice; never attempt to dictate.  When it comes to scent, Rahmé believes in the power of the individual.  "A woman should always strive to be herself, never outrageous, never outré … but always singular," she notes.
In 1973, Laurice joined Lancome-Paris as International Training Director, tripling the Company's skincare business in the Middle East.  In 1976, she assumed the role of Director of the Lancome Institut de Beauté, and relocated to L'Oreal USA's (then Cosmair, Inc.) headquarters in New York.  Later in Paris, she met with fragrance designer Annick Goutal and became Partner and President of their operations in New York.  From 1989 – 1995, she was responsible for introducing the small French company to the US and creating a unique niche marketing approach focusing on the brand's jewel-like boutique allure.  Recognition and rapid growth followed, and her strategy transformed a small-scale business into the international success story it is today.  She also served as US Distributor of Creed in 1995 for nine years.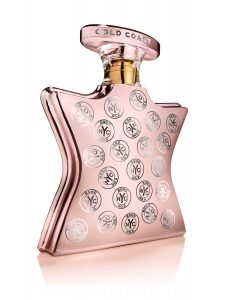 Laurice has sat on the Board of Directors for the Fragrance Foundation and was named Business Woman of the Year by The Business Advisory Council Committee.  She was also given the Beauty / Fragrance Entrepreneur Rising Star Award by the Fashion Group International in January 2006.  In 2010, Bond No. 9 Astor Place and Bond No. 9 Brooklyn received the prestigious Fragrance Foundation Award for Women's Nouveau Niche and Men's Nouveau Niche, respectively.  Laurice's driving force is her insatiable curiosity, her romantic spirit and sense of adventure.
Laurice was born and educated in Paris. She is a graduate of The University of Vincennes and studied art at the Louvre Museum in Paris.  Few know that she began her career as an antiques dealer in Paris. She has resided in New York for more than 25 years and loves it!
George Ledes caught up with Laurice Rahmé at TFWA in Cannes:
GL

:

What was the overall mood of the customers?

LR: The overall mood of the customers was very positive!  Our customer is very passionate about our brand.  In 2003, when I created Bond No. 9, an edgy downtown perfumery, committed to designing artisanal scented evocations of the neighborhoods and streets of New York, I envisioned the scents being strictly for New Yorkers;  I never dreamed that 16 years later, the scents we created in an effort to heal the city would be appreciated by the global consumer.  It's thrilling to see that Bond's prizewinning repertory of eaux de parfum continue to be honored around the world.

GL: What was your "hot" item ?

LR: Our customer is always looking for new notes, non-conformist formulas and likes to be surprised by Bond's packaging concepts.  They have a great sense of uniqueness and responded very positively to Bond's robust pipeline including, Gold Coast, FiDi, Dubai Diamond and Refillable Lipstick Collections.   With Gold Coast, we wanted to capture the energy around Washington Square Park – something downtown and young.  We reinterpreted perfumery's most iconic flower – rose – by constructing the freshest rose you could ever make and consumers are loving it.  FiDi is an audacious scent created for an outgoing, confident modern man.  It's very original and unlike anything we've done before.  Fidi is positioned as a true masculine scent, but women are loving it too!  At Bond No. 9, our customer is looking for fragrances that speak to them in a very personal way, beyond gender, and we don't dictate … I always say, the nose knows!  Always relevant and forward-thinking, Bond No. 9 has put recycling and sustainability at the forefront of our brand philosophy from the beginning.  In 2007, inspired by the Bloomberg administration's commitment to recycling, we pledged to give back to the city by launching the first ever glass-bottle recycling effort – a first in the world of fragrance.  Continuing our commitment to reducing waste and creating a beautiful and responsible brand, we are proud to introduce Bond No. 9's Refillable New York Lipstick collection.  Vegan.  Gluten Free.  Cruelty Free.  Made In New York.  Available in Red, Neutral and Plum families, our Refillable New York Lipsticks come in an opulent gold statement keepsake case to be cherished and refilled again and again.

GL: Was there an overall retail trend that was evident either in the fragrance Category?

LR: Bond No. 9's business model created a whole new category in the industry — artisanal fragrances and scents of a place.  We saw niche fragrance offerings continue to trend at this year's exhibition.  We're seeing fragrance selling very well online.  Ecommerce has become a relevant destination for consumers to shop for and experience luxury fragrance vs department stores overall.  The trend is evident with the launch of next generation direct-to-consumer and direct sell e-commerce sites.

At Bond No. 9, ecommerce will continue to be a focus.  We believe in educating and engaging consumers on fragrance through online conversations, customized sampling, and a network of Bond fans.

GL: What was your busiest day ?

LR: All our days were very full, but turned out to be very rewarding.  Meeting with new and existing clients in this beautiful setting, we came away with great conversations and exciting new business opportunities.  I was so pleased with the number of appointments we secured this year.  We had the biggest turnout and met with the most customers to-date, which demonstrates how well regarded and beloved our brand is around the world.

GL: Were there any regional retail trend that was evident ?

LR: Technology continues to transform the way business and brands operate.  In the digital era, offering the consumer super-immersive experiences is key to success in retail.  Bond No. 9's NoHo flagship — which I designed with a nod to the Palais Versailles, features crystal chandeliers, smoky mirrors, signature lacquer-red chairs and lineup of over 80 Fragrances, Candles, Swarovski Collections and Refillable Lipsticks — is a fragrance and beauty playground packed with insta-moments.  On the local level, our great partner Harrods recently opened its impressive new Beauty Halls.  The Halls are retail spaces devoted to a curated edit of new and cult fragrance brands — as well as heritage brands — making it one of the largest beauty destinations in the world.   The Halls offer unique experiences, digital try-ons, worldwide beauty exclusives and bespoke on-counter services in one dedicated place and Bond is honored to be a part of it.

GL: What was your highlight of the show?

LR: As an international executive, I've traveled to all corners of the world discovering innovative ingredients, artisans and perfumers, and I find the South of France is one of the most magical places in the world to visit.  I truly enjoyed the stunning beaches, seaside restaurants – and the oysters!  There is no better place for our industry to come together than in Cannes.  I always find inspiration in traveling, experiencing new cultures and cuisines.  But most importantly, I enjoyed bonding with my existing clients and meeting with potential new clients.