John Ledes – Beauty Influencer before the term existed, dies at 93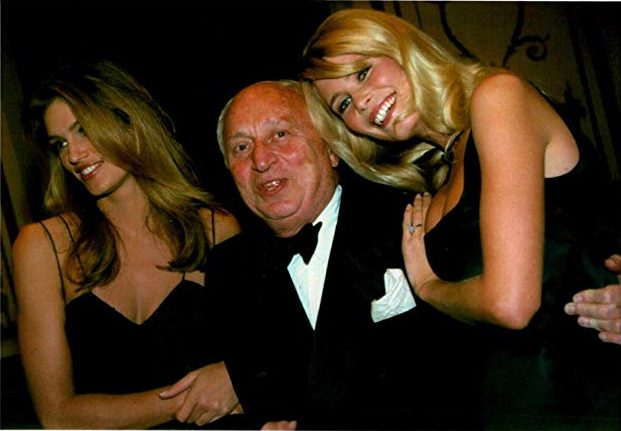 John G. Ledes, one of the most respected voices in the beauty industry, died on October 1, 2019, at his home in Katonah, NY. He would have been 94 on October 14th.
Ledes was the editor and publisher of Beauty Fashion and Cosmetic World industry trade magazines, and the owner of Robert Piguet fragrances (Fracas).  Known for his industry event coverage, business scoops and reports from the trenches of the retail industry, anyone who was part of the beauty industry sought to be featured in his publications. The roster of attendees at his annual event at Le Cercle de l'Union Interalliée in Paris read like a "Who's Who" of the beauty industry, including Leonard A. Lauder, Charles Revson, and Lindsay Owen-Jones. Beauty Fashion and Cosmetic World magazines broke numerous news stories and introduced brands and trends to a fast-paced retail industry before the days of social media.
"In those days, brands were sold through distributors in the U.S. — they weren't big companies then like they are now," his son, George Ledes, who worked with his father for more than thirty years, told Jenny B. Fine of WWD.
Ledes is remembered as a trailblazer, who paved the way for many in the beauty industry today.
"I think John is probably one of the last beauty industry characters," recalled Carlotta Jacobson, President of CEW. "Upon taking over CEW, I was advised to meet John. He had a lot of power and people wanted to be on his good side and fortunately we were. John supported CEW. He was very generous to us and honorable. He helped us grow and we will be forever grateful."
Ledes founded the March of Dimes Beauty Ball and The American Cancer Society Dreamball (Beauty Cares Dreamball). He coined the term "FIFI" Awards for the Fragrance Foundation Awards and received countless industry honors including those from The City of Hope, The Lighthouse International and the Foragers of America.  In 1982, he received the medal of The City of Paris from the late President Jacques Chirac. He was a Chevalier de la Legion d'Honneur, an award that was bestowed upon him by Madame Jean-Pierre Guerlain in 2003.
Born in the Bronx, Ledes attended both Columbia and Yale Universities on a GI Bill after serving in the U.S. Marine Corps as a first lieutenant. He graduated from Yale, Class of 1945, and then went on to NYU Law School.
He was predeceased by his wife of 55 years, Sally Chapman Ledes, and is survived by his four children, Richard Ledes, George Ledes, Sara Aiken and Leslie "Bayly" Ledes Daviau, as well as five grandchildren and one great-grandchild. Services will be held at St. Matthews Church in Bedford, New York at 11am on Saturday, October 12th. Leonard Lauder, Chairman Emeritus, The Estée Lauder Companies, is expected to speak.
In lieu of flowers, donations may be made to the Marine Corps Scholarship Foundation.