MUAs Jacen Bowman and Tiffany The Artist Collaborate with COACH on Pride Campaign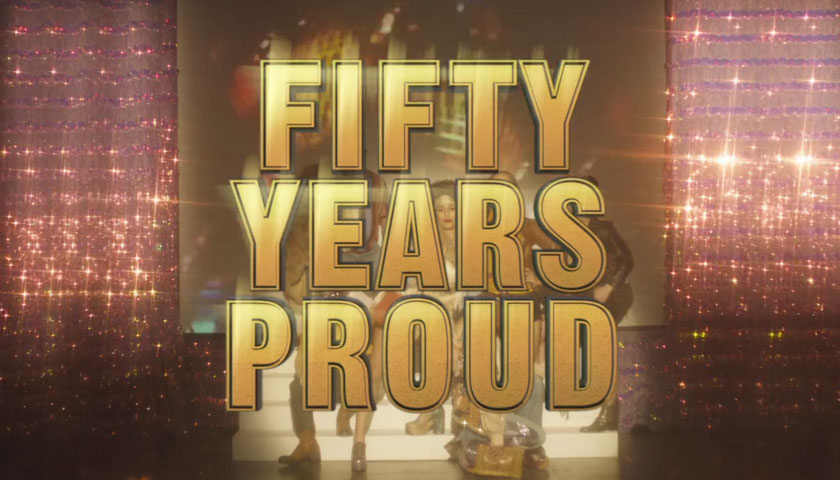 Coach has been celebrating the LGBTQ+ community with a short film "Fifty Years Proud," celebrating fifty years of Pride in New York City, which began airing on their social channels on Monday June 24th. The film was shot in NYC and features dancers from New York's LGBTQ+ community, interviews with key figures along with archival footage of New York Pride celebrations from decades past. The film also features stories of inspiring young people involved with the Hetrick-Martin Institute, a nonprofit that provides resources to help LGBTQ+ youth in and around New York. As part of Coach's "Dream It Real" initiative, a promise to support the next generation as they envision and create the future they know is possible, the Coach Foundation honored Pride with a donation to the institute, its partner for the sixth consecutive year.
Coach collaborated with highly talented director Kevin Calero, choreographer Tanisha Scott, stylist Chris Campbell, makeup artists Jacen Bowman and Tiffany The Artist and hair stylist Yusef Williams. Featured dancers include Shernita Anderson, Marti Gould Cummings, Honey LaBeija, Naquan Nash, Hisham Qumhiyeh and Marc Royale, with a soundtrack including five decades of LGBTQ+ icons Gloria Gaynor, Arthur Russell, Crystal Waters and Peaches. Interviews in the series include Flotilla DeBarge, Kate Frawley & Cynthia Russo, Gisella Xtravaganza, Charlene Incarnate, David Sabshon & Jay Toole. 
The Beauty Influencers would like to give a special shout out to MUA's Jacen Bowman and Tiffany the Artist for their participation in this effort.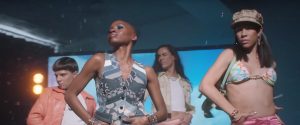 Jacen learned at an early age learned the importance of accepting – and loving – who you are. Born and raised in Philadelphia, PA, his mother instilled in him the philosophy that, "Everyone is different, be true to yourself in order to achieve who you are and what you want to be. But you must be comfortable in your own skin." This statement has become the mantra by which he lives and the power behind it has led to his incredible success. He has rapidly become one of the industry's most dynamic and in demand talents. With his passion for art, color, and design, along with his contagious enthusiasm and magnetic personality, it is no surprise that some of the world's top celebrities are starting to turn to him to prepare for their most important career moments.
Jacen is a beauty contributor for FOX 29 WTXF Good Day Philadelphia, and work has been featured in Teen Vogue, Uptown Magazine,Vibe, Vibe Vixen, The Goods, and Nylon. He has also worked with several designers such as Thesepinklips, Patricia Fields, Gucci, Coach, Christian Dior and Badgley Mischka.  Jacen has worked as Lead Make-up Artist for Oscar Nominated Film "I am Not Your Negro". He has also worked for several cosmetic brands including MAC Cosmetics, Laura Geller, Smashbox and Kevyn Aucion. While working for these brands, he was able to perfect his craft, and gain experience as a beauty expert. Jacen also had the opportunity to work with Secretary of State Hilary Rodham Clinton during her 2016 "Hillary for American Campaign," where he helped develop several campaign advertisements, one featuring the actor Tony Goldwyn. 
Tiffany is a NYC based Professional Makeup Artist & Creative Director. She was trained by the top educators and artists in the industry.  Midwestern, she is "hungered by the passion of expression through the arts, and believes in growth and high elevation." As a representative of the LGBT Ballroom scene, she has ripped and vogued the runways with her up-and-coming legendary status. Her drive and commitment to succeed in-both artistry and education has brought her to instruct clients and brands including Anastasia Beverly Hills, Stila Cosmetics, Aveda and Sephora incorporating what she has learned in the industry and in The LGBT Ballroom culture.
​Tiffany's work has not only been featured in the Coach Pride PSA Artist & Talent, but Nike's "Be True" campaign as well. She was also the featured guest Ballroom Makeup Artist for FX Pose. Tiffany's work has worked with brands including Stila Cosmetics, Milkmakeup and Unicornsnot. Her clients include Coach, Nike, Equinox, Kimpton Hotels, Stila Cosmetics, Cynthis Rowley, OPI, Takiemoto Cosmetics, and Dr Brandt.  Her celebrity work includes Cynthia Rowley, Danielle Polanco, Sharaya J, Willie Taylor, India Carney, Kat Tat (Chicago INK), Leiomy Maldonado, and Jack Mizrahi. Her work has been published in L'Officiel, Nylon, Jute, and Sicky and she has appeared on TV Shows at FX POSE Season 1 & 2, Chicagoliscious VH1, and Chicago Ink Season 4
You can follow Jacen on Instagram @jacenbowman and Tiffany @tiffanytheartist
​
​