Randi Liodice named President of Kaplow Communications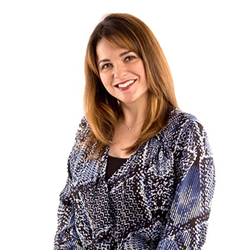 Kaplow Communications has elevated Randi Liodice to the role of President. In this position, Liodice will oversee the growth and development of the agency's three key categories: Beauty, Lifestyle, and Health and Wellness, as well as retail, business and consumer tech initiatives. Liodice will also continue as Kaplow's Chief Strategy Officer, offering clients high-level guidance and managing the agency's strategic approach to new and existing business.
"Randi is an outstanding leader with incredibly high standards of excellence – one who cares about people first," said Liz Kaplow, Founder and CEO of the eponymous public relations agency. "Her extensive background in public relations, content development and digital product management has helped fuel our agency's relevancy in this evolving communications landscape. While working together, Randi has taken our strategic approach to the next level resulting in award-winning campaigns that change the conversation."
During her six years at Kaplow, Liodice has spearheaded multiple company initiatives, including Digital Emotional Quotient™ (DEQ) a proprietary evaluation that measures the relationship between a brand and its audience through digital mediums, as well as ONE Sessions, which strengthens branding and positioning for communications programming.
"For nearly three decades, Liz has focused on placing women in leadership roles, and I'm proud to be part of that legacy," said Liodice. "Kaplow has established itself as a true innovator, working with both heritage brands like Target, Shiseido and CVS and challenger brands like 23andMe, Resident and Shyn. I look forward to helping lead the agency to new heights after significant new business growth in the first half of 2019."
Liodice began working at Kaplow in 2013 and has previously held several leadership roles within the agency, including Head of Digital Strategy and Vice President, Integrated Strategy.