Firmenich Backs UN's LGBTI Standards of Conduct for Business, Strengthening Diversity Commitment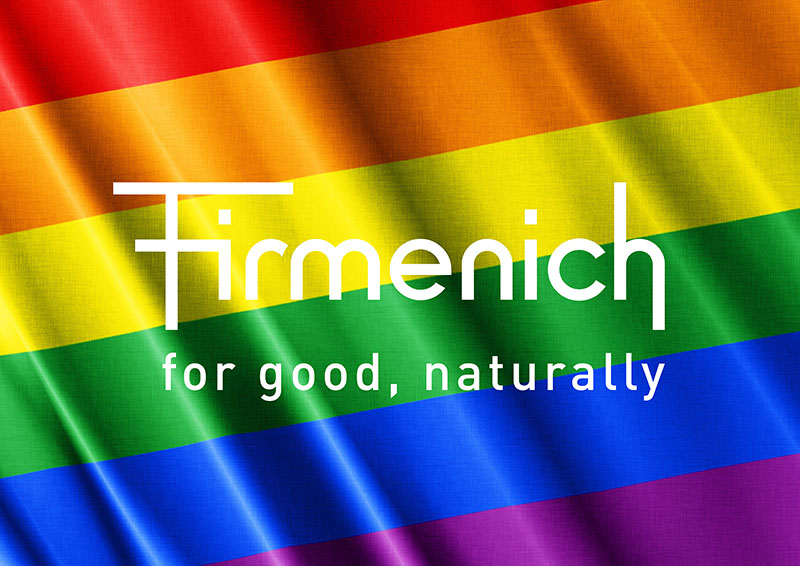 Firmenich, the world's largest privately-owned perfume and taste company, is pleased to announce that it is actively supporting the United Nations' Standards of Conduct for Business to help tackle discrimination against LGBTI (lesbian, gay, bi, trans and intersex) people. Building on its long legacy of responsible business, Firmenich is taking its diversity agenda to the next level, alongside 260 global companies, including Unilever, Accenture, Google, Credit Suisse and Virgin.
"As one of only seven globally-certified gender equal employers in the world, we are committed to fostering a culture of inclusion where everyone can thrive," said Gilbert Ghostine CEO, Firmenich. "We want all our people to be their best self at work, knowing they will be treated with respect, regardless of their sexual orientation, background, race, gender, age, experience, economic status, or ability."
"Congratulations to Firmenich for joining more than 260 of the world's largest companies in the world in expressing support for the UN Global LGBTI Standards for Business," said Fabrice Houdart, United Nations Human Rights Officer and co-author of the Standards. "If more businesses follow Firmenich's lead, the private sector can play a crucial role in much needed global social change on LGBTI issues"
The UN's standards set out five principles for companies to help tackle discrimination and promote inclusive policies and practices. Companies around the world have publicly signaled their support for the principles, committing alongside Firmenich to encouraging positive change throughout their businesses worldwide, as well as throughout their supply chains.
While there has been progress generally on ensuring equality for LGBTI individuals, development is patchy across different countries and the community is consistently more likely to suffer bullying, discrimination and lack access to basic services.
This commitment builds on the Firmenich's long legacy of pioneering diversity and inclusion programs. Firmenich is the first company in its industry, and only the seventh in the world, to receive EDGE (Economic Dividends for Gender Equality) certification for its work to promote opportunities for all. The company has also moved away from traditional maternity leave to instead focus on gender neutral parental leave, supporting primary and secondary caregivers, for both birth and adoption. Most recently, Firmenich joined "The Valuable 500" initiative committed to putting disability on the business leadership agenda.