DANIELLE LAUDER CELEBRATES THE LAUNCH OF HER OWN MAKEUP COLLECTION: ACT IV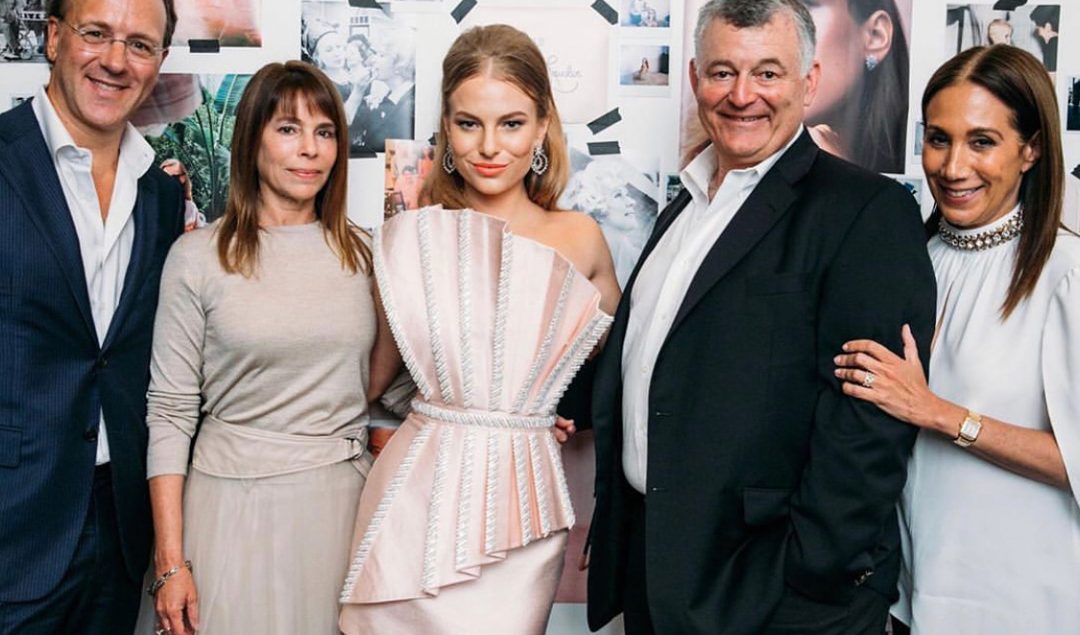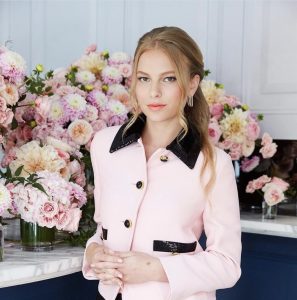 Friends and family joined Estée Lauder's great-granddaughter, Danielle Lauder, to celebrate the launch of her own makeup collection, ACT IV, in Hollywood on Friday night.
Those attending were Danielle's father, William Lauder, Executive Chairman of the Estée Lauder Companies, Danielle's mother Karen Lauder, Estée Lauder Group President Jane Hertzmark Hudis, and Global President Stephane de La Faverie, Retail Parter Cassandra Grey of Violet Grey, along with many others.
"Act IV combines my two greatest passions, acting and beauty, to allow every woman to feel like the star of her own life." – Danielle Lauder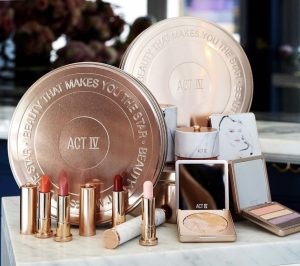 Act IV, is a limited-edition makeup collection created by Danielle and inspired by the beauty of old Hollywood. Act IV is both a cinematic reference and to Danielle as a fourth-generation Lauder Family member. It combines Danielle's beauty legacy with her passion for acting and love of Hollywood glamour. An actress, herself, Danielle has had to master the art of makeup for different lighting as she goes from audition to being in front of the camera. Act IV is inspired by the concept of looking beautiful in any light, with glow-enhancing skin perfectors, dreamy pastels, and statement lipsticks that allow every woman to feel like a star.
Growing up in NYC, Danielle moved to LA to pursue her acting career shortly after graduating from Northwestern University, where she studied film and theater. After playing the lead in her first film, The Charnel House, a psychological thriller, Danielle went on to star in the dramatic thriller The Stanford Prison Experiment and the comedy short I Love Lucy. Danielle is inspired by a diverse array of female role models as she shapes her acting career and her life in Hollywood. One of her most important role models is her great grandmother, Estée Lauder, who once had dreams of gracing the silver screen before starting her global beauty business. Danielle's passion for beauty and glamour stems from her deep admiration of Estée, as well as her grandmother, Evelyn.
THE ACT IV COLLECTION
"Act IV provides the finishing touches that allow every woman to add that extra bit of glamour to her everyday life." – Danielle Lauder
FACE Cinemattic Complexion Liquid SRP: $60.00
No filter needed. This unique ultra-light, translucent complexion liquid instantly smooths the look of skin to create an impeccably flawless matte finish. The creamy formula glides on to optically blur pores and smooth lines instantly. Skin feels soft, smooth and velvety. Wear it under makeup to look HD-ready at a moment's notice.
Spotlight Highlighter SRP: $54.00
This silky formula combines the softness of a cream with the buildable coverage of a powder, making it easy to find the most flattering light. Pearlescent lavender and golden honey tones are woven together for a marbleized effect that leaves skin luminous with a sun-kissed warmth.
Party Puff Starlucent Filtered Powder SRP: $54.00
Be prepared whenever the cameras come out. This optically perfecting loose powder filters out imperfections to enhance skin tone with a natural radiance and an instant brightening effect. The sheer coral hue diffuses seamlessly over skin for a healthy, rosy radiance and a smooth porcelain finish. Immediately controls oil and reduces the appearance of lines. Use alone for a sheer, soft glow or to instantly set makeup. Slip the puff into its accompanying pouch and take from vanity to party for touchups all night long.
Best Picture Multi-Look Palette SRP: $54.00
Role play with this starlit palette featuring four high-impact, ultra-blendable colors for eyes and face in matte and shimmer finishes. Be the dramatic femme fatale or the romantic girl-next-door with modern shades of coral, ivory, lavender, and charcoal designed to warm cheeks, illuminate high points, and define lids—day or night, coffee run or red carpet. Featuring a custom portrait of Danielle Lauder by leading fashion illustrator, David Downton, this covetable palette evokes the feeling of classic cinematic glamour with a contemporary twist.
Brushed by Fame Makeup Brush Kit SRP: $85.00
Buff, sculpt, and blend to create a flawless finish every time with four statement brushes that work across the Act IV Collection to create scene-stealing looks with seamless coverage. The beauty of rose gold tints and marble coloring meets the function of portable sizing, making it a must-have set for both vanity and travel kit. Brush Set Includes: • All-Over Face Brush • Blush & Highlight Brush • Eyeshadow Brush • Eyeliner Brush
Lip Duet Tint & Balm SRP: $50.00
All the makings of a great love story are in this double-sided lip duo. One side holds a nourishing balm to instantly soften and revive dry lips, while the other side has a soft, tinted lip blush to give lips a healthy touch of color, held together with a magnetic case. Wear alone or together. With a smooth, gel-like texture and soft-shine finish, lips are perfectly prepped for a show-stopping kiss.
Luxe Lip Crème SRP: $44.00
Bursting with saturated color. Glistening with pearlescent shine. Dial up the drama with two shades of ultra-luxurious lipstick that melt onto lips with a burst of color. Reel Coral is a vibrant and shimmering coral shade while Reel Rose is a cool-toned rose that goes with everything. To take on the go, add the Luxe Lip Crème to the Lip Duet Tint & Balm magnetic case for a custom portable lip look.
Availability: NEW Estée Lauder Act IV is available at Violet Grey and at https://estee.cm/2T41Vqi 
All items sold separately. Suggested retail pricing.
Photo credit: Masato Onoda