My New York by Bond No 9 an Homage to the World's Capital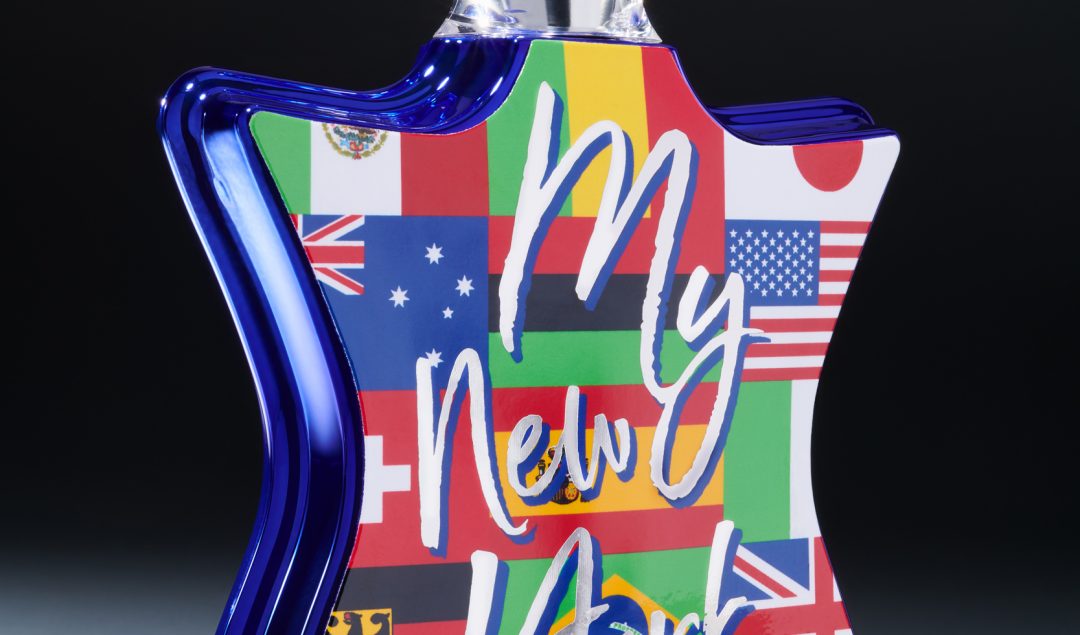 Introducing My New York, Bond No. 9's latest homage to the world's capital city.
From Africa to Asia, Europe and beyond, it doesn't matter where you live: Everyone has their own NYC love story.
New York, New York, it's a helluva town! Meet our new fragrance that begs the question: What is your New York?
Start spreading the news: It's no secret that we're obsessed with our hometown's storied neighborhoods. Now, we're ready to celebrate the whole city!
THE INSPIRATION
New York is and always has been an international phenomenon that means so much to so many people around the world. (Over a billion served and counting…) Think: Global. Diverse. Inclusive. Vibrant. United. Resilient. #StrongerTogether. Throughout its long and wild history, our "little town" has demonstrated time and time again that it's truly New York Tough. Bond No. 9 was originally conceived as a positive, progressive creation born to rise up during the post- 9/11 period of hope. Today, we enter another time to pull together during a moment of intense change and ultimately, optimism, as we move forward.
"I honestly never thought that New York would experience a more challenging situation than 9/11," says Bond No. 9 founder and president Laurice Rahmé. "It feels like the right moment to celebrate such a global, inclusive place with an equally inclusive fragrance. We've created scents for many great neighborhoods. It was about time we did something for the whole city!"
My New York conjures a magical aura of nostalgia made up of a spectrum of memories—past, present, and future—in its inherent concept. A first kiss under the arch in Washington Square Park. Your Sunday stroll down the Bowery. An unforgettable opera night at the Met. Or maybe it's as simple and pure as that stirring rush of excitement as you hurtle across one of the iconic bridges that feed into the city. The looming skyscrapers grow closer and closer, and it doesn't really matter whether you're a local or visiting for the very first time. It's that thrilling sense of, I'm home. We all know that feeling. As many of us have been living in a paused state of reflection, this fragrance begs the question: What is your New York?
THE COMPOSITION
No wafts of bagels or subway steam here. "This scent is abstract. It's sexy and spicy, just like New York," says Rahmé. All at once somewhat familiar yet totally sophisticated and wholly unorthodox, perfumer Michel Almairac built a unisex fragrance that appeals on a truly global level. The top explodes with an energizing burst of ginger and pink pepper, which simmers down into a rich rose heart. ("Yes, it is unisex, and yes, it has rose, which some people feel is traditionally feminine, but even Napoleon wore a cologne with rose notes!" quips Rahmé.) Finally, the base is lush with cashmeran, sandalwood, and patchouli, lending the composition a luxurious and grounding warmth.
THE PACKAGING
While the world was watching non-stop devastating news in the early days of the pandemic, something truly hopeful occurred in Brazil. Christ the Redeemer, Rio de Janeiro's ever-present symbol (not so different our own Lady Liberty), stood solid as the images of flags from around the world were projected onto the statue's façade in a sign of solidarity among nations affected by the virus. This awesome feat inspired My New York's own packaging, which consists of a pastiche of various flags; among them: Japan, Great Britain, and Mexico, ranging to the tri-colored Pan-African flag developed in 1920, which represents not so much a territory but a symbolic union of Black people around the world. This design is overlaid by cursive handwriting, a nod to how personal My New York is, and the silhouette is outlined in our signature shade of royal blue.
AVAILABILITY
My New York arrives on counter October 2020 and will be sold at Bond No. 9 New York Boutiques, Saks Fifth Avenue nationwide, select Bloomingdales stores, Harrods UK, Selfridges UK and www.bondno9.com
Eau de parfum, 100 ml, $410, 50ml, $260 Scented candle, $100
My New York Limited Edition Swarovski arrives on counter
November 2020, 100ml, $440
FOR PRESS REQUESTS, PLEASE CONTACT
trish@bondno9.com publicrelations@bondno9.com
SOCIAL
#BondNo9 @bondno9ny www.bondno9.com