Bond No. 9's New Perfumerie at BLOOMINGDALE'S Flagship in NYC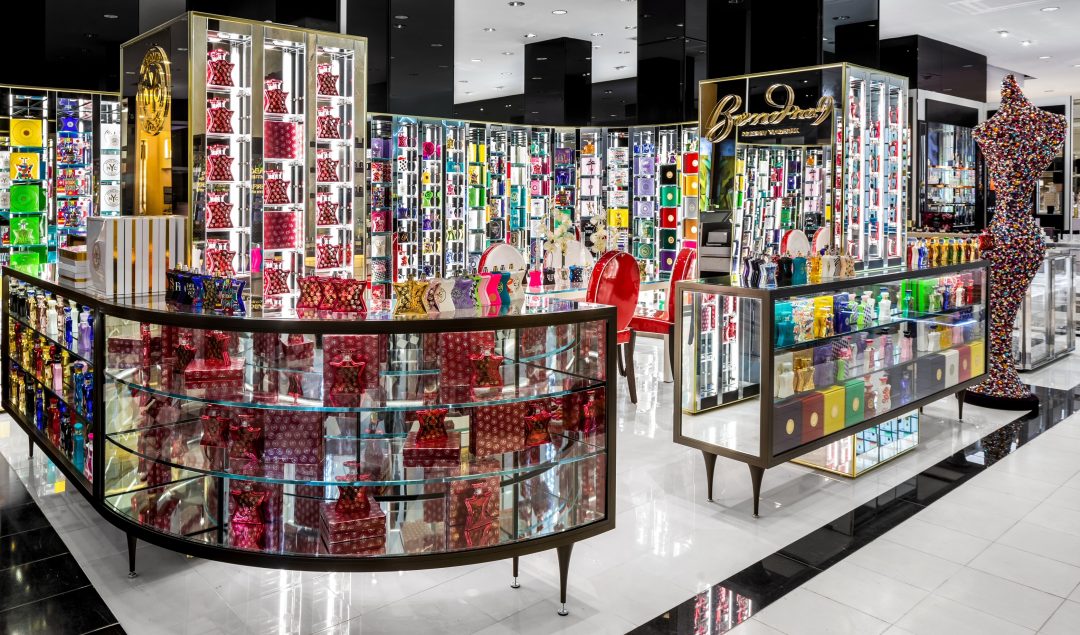 Bond No. 9 has opened a new shop and perfumerie at Bloomingdale's flagship on 59th Street.  They believe this luxurious space will set a standard for the next generation of retail fragrance interiors.  Their latest shop features the entire line of Bond No. 9 New York-centric fragrances – 90 of them and counting – including new Off-Broadway, a sparkling, attention-getting unisex blend of grapefruit blossom and black currant.  The intermission, so to speak, presents luxurious lily, osmanthus and nutmeg.  As a finale, the overall composition takes a strong bow with musk, patchouli, sandalwood and vetiver. 
Bond's first shop at Bloomingdale's, holds an appeal to New Yorkers as well as international shoppers, when travel opens up.  We're situating ourselves in Bloomingdale's newly-imagined fragrance floor, where guests can find Bond No. 9.  And best of all, it's on the main level, just like home.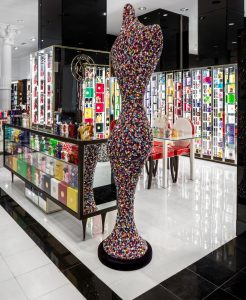 The details:  Bond No. 9's new shop boutique outpost is a near-replica of our Bond Street, NoHo flagship, with identical smoky mirrors lining the built-in wall-niches, showcasing our vividly colored fragrance bottles and boxes displayed and reflected multiple times throughout the boutique-space.  The centerpiece, a custom blending table with lacquer-lipstick-red chairs for perusing our range of fragrances and Swarovski crystal-studded bottles and for personal consultation.  And front and center, a custom mannequin adorned with 20,000 Swarovski stones welcomes consumers in to the glamorous space.  What's more, on hand to help our customer curate the perfect fragrance wardrobe or gift with our over 90 eaux de parfum, custom blends and Swarovski-on-demand will be our brilliant, Bloomingdale's staff, who of course are multi-lingual. 
This is New York, after all.