Alexandra Trower to Retire as EVP, Global Communications, The Estée Lauder Companies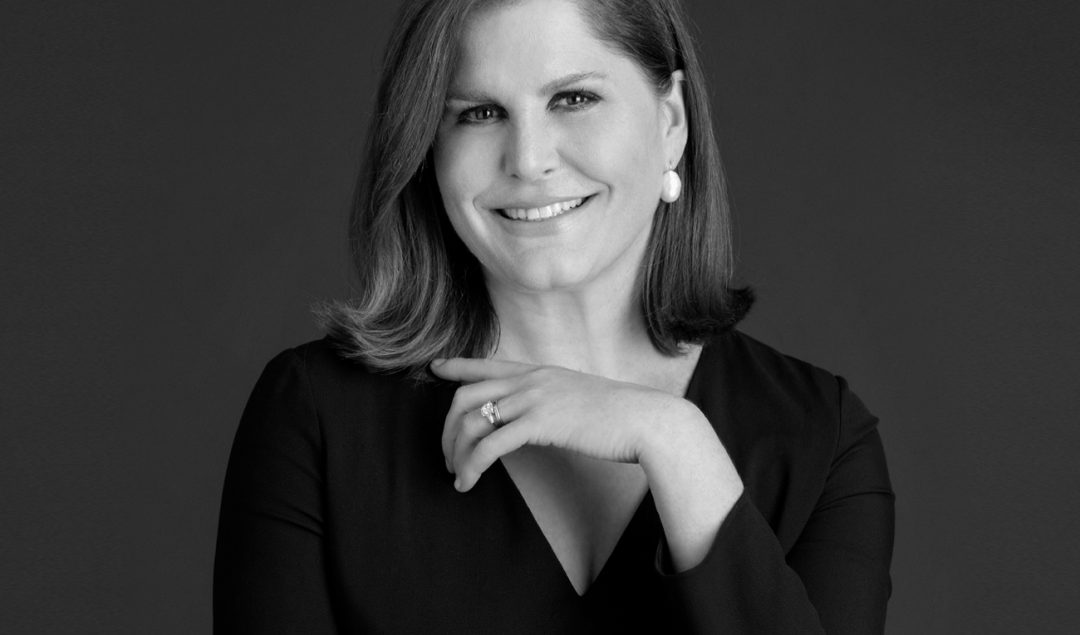 The Estée Lauder Companies has announced that after 13 years with the company, Alexandra (Alex) Trower, Executive Vice President, Global Communications, will retire effective July 1, 2021. The successor to Alex's role will be announced at a later date.
"Alex has been a highly respected thought-leader, collaborative partner, and a trusted senior business advisor," said Fabrizio Freda, President and CEO, The Estée Lauder Companies. "Leveraging her deep expertise across financial, corporate, consumer and crisis communications, Alex has continuously evolved our strategic communications priorities to drive and support the rapid growth of our business. She built a truly outstanding, global, multi-disciplinary organization and has led her team with wisdom and grace, continuously strengthening the delicate balance of art and science that is ever-present in the world of communications."
William P. Lauder, Executive Chairman, The Estée Lauder Companies, added: "Against the backdrop of an increasingly complex global landscape, Alex has delivered thoughtful, effective communications to our valued stakeholders, strategically elevating our winning business narrative, rich culture, compelling heritage and distinctive ELC brand equity. She is an outstanding communicator and skilled strategist, and her incredible character, steadfast integrity and deep empathy will be greatly missed across the organization."
Since joining The Estée Lauder Companies in 2008, Alex has been the architect of ELC's Global Communications function as it stands today: a highly operationalized, flexible, worldwide and regional structure that prioritizes local relevance, functional expertise and brand-building acumen. Under her leadership, Global Communications has strategically expanded across regions; and through close partnership with regional and affiliate leaders, the department plays a critical role in supporting the company's continued strong regional growth.
Among her many accomplishments, Alex has strategically elevated the company's reputation worldwide. In 2016, she oversaw the launch of the company's refreshed Corporate Brand, which represented a transformational change in where, how and why the company engages with its stakeholders. Through this lens, Alex and her team have enabled the organization to communicate boldly, quickly and in more intentional and transparent ways, with an emphasis on strengthening and modernizing the platforms that most resonate with its audiences.
Alex has been a champion of ELC's efforts across philanthropy, Citizenship and Sustainability, and Inclusion, Diversity and Equity. She serves as a Board member of The Estée Lauder Companies' Charitable Foundation, is a founding member of the company's Diversity Council, and served as the first Executive Co-Sponsor of wELCome, the company's LGBTQA employee resource group. Mentoring, leading and cultivating talented women is Alex's passion, which was borne out of her experience as a student at Hollins University, one of the country's leading women's universities, where she now serves as the Chair of the Board of Trustees. In 2018, Alex was recognized by New York Women in Communications with a prestigious Matrix Award, presented to her by William Lauder in recognition of her exceptional leadership and contributions across the industry. She served as the Co-Chair of the Board of Directors for the International Women's Media Foundation (IWMF), which supports female journalists worldwide. In 2014, she received the IWMF's Corporate Leadership Award in recognition of her more than 15 years of service and fundraising.
"I am incredibly proud of all that my team and I have accomplished," said Alex Trower. "ELC's Global Communications organization has consistently advanced ahead of the curve, seamlessly partnering with stakeholders across the company and the industry to drive and support the continued success of our business. While the decision to retire is of course bittersweet, I know that the talented Global Communications team is well positioned for its next chapter of growth. On a personal note, it has been an absolute pleasure to serve in this role alongside the Lauder Family and the exceptional ELC executive leadership team."