Mark Loomis Appointed President, North America, at the Estée Lauder Companies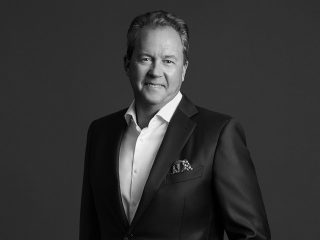 The Estée Lauder Companies has announced that Mark Loomis, currently President, Asia/Pacific, will be appointed President, North America, effective February 1, 2022. Mark will report directly to Fabrizio Freda, President and Chief Executive Officer, and he will remain a member of ELC's Executive Leadership Team. An announcement regarding Asia/Pacific leadership will follow.
"We are thrilled that Mark will take on leadership of our home market in North America," said Fabrizio Freda, President and Chief Executive Officer. "Mark has successfully built and led high-performance organizations throughout his 25 years at The Estée Lauder Companies, delivering incredible results through his visionary strategic leadership and collaborative style. I look forward to our continued close partnership as Mark leads our talented North America team to build on their successes as the region continues to gain momentum."
As President, North America, Mark's responsibilities will include guiding the North America Leadership Team to help maximize sales, profitability, and market share growth in the company's dynamic and fast-evolving home market. He will build on the region's many successes, leveraging his commercial expertise to help drive the business strategy, fuel the recovery, and unlock opportunities across brands, consumers, and channels.
Mark will have accountability for top- and bottom-line results in the U.S. and Canada across brands and channels. Working closely with the North America Leadership Team, he will drive ELC's continued transformation as a digital-first organization fueled by Online. He will leverage the company's strong retailer relationships to help optimize productivity and create exceptional omni-experiences for consumers.
Mark will partner closely with ELC's Group and Brand Presidents and Function leaders on innovation pipeline sufficiency, elevated brand equity-building, and resource allocation to the largest growth opportunities. He will nurture the region's organizational culture to enable brands to execute their strategies with the greatest support, focus, speed, and agility, while also driving greater integration and best practices across the portfolio.
Mark has had an exemplary 25-year career with ELC, much of it spent in Asia, with deep global leadership experience spanning the company's brands, channels, regions, and affiliates. In these roles, he has delivered exceptional results, successfully leading strategically significant beauty markets, including ELC's businesses in Canada and Japan.
As President, Asia/Pacific, since 2018, Mark has led the region to extraordinary new heights through regional strategies that support business acceleration and commercial operations to drive growth across all 13 Asia/Pacific affiliates. His tenacity in identifying and driving key business opportunities helped to grow net sales for Asia/Pacific significantly and double the region's Online business between fiscal 2019 and 2021.
Mark was instrumental to the company's multi-year transformation initiative focused on elevating and growing the company's business in the Asia/Pacific region and winning with the Chinese consumer domestically and abroad. He has partnered closely with Joy Fan, newly appointed President and CEO, China, as well as the Travel Retail team, in one of the most competitive and dynamic prestige beauty markets in the world. He has also been central to the development of enterprise-wide initiatives to serve consumers with speed, innovation, and local-relevance, including the company's investment in the first-ever manufacturing facility in Japan, the expansion of ELC's innovation capabilities through its new China Innovation Center in Shanghai, as well as the acquisition of Dr.Jart+ and Do The Right Thing in 2019.
"Throughout his tenure, Mark has demonstrated an unwavering commitment to business success, while also commanding the deep respect of everyone with whom he engages and cultivating a strong sense of ambition, belonging, and pride across the company," said William P. Lauder, Executive Chairman. "Mark's inspiring leadership abilities, strong strategic vision, and focus on business performance and results are matched only by his commitment to our teams, making him well suited to take on this role at the helm of ELC's home market in North America."