Leonard A. Lauder Honored with Legacy Award at BeautyCares DreamBall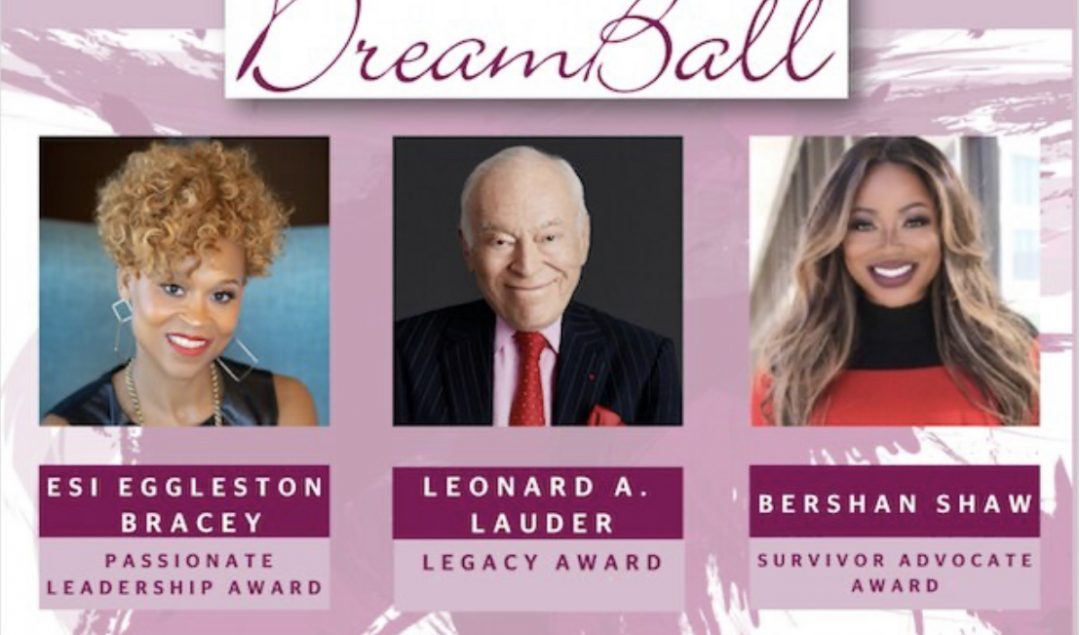 The beauty and personal care industry came together to celebrate legends, heroes, advocates, and survivors at the 37th BeautyCares DreamBall. Among the evening's honorees was Leonard A. Lauder, Chairman Emeritus, The Estée Lauder Companies (ELC), who received the first-ever Legacy Award from Look Good Feel Better at its annual gala, produced live on Zoom.
Since its founding in 1989, Mr. Lauder has been deeply committed to Look Good Feel Better, which provides cancer patients with personal care and beauty products to help them manage the appearance-related side effects of cancer treatment. During the organization's pilot phase, ELC beauty consultants and education team members taught volunteers how to help patients apply make-up.  Since then, 2.1 million women, men, and teenagers with cancer in 27 countries have taken workshops to help boost their self-confidence and regain hope.
Introducing Mr. Lauder as the inaugural Legacy Award recipient, Chris Good, Group President, North America, ELC, said, "I believe that Look Good Feel Better could not have selected a more deserving individual for this honor." He noted that "the world is better for Leonard's advocacy, for his kindness, for his friendship, and for the example he continues to set and that all of us try to meet."Accepting the award, Mr. Lauder reiterated the importance of the cosmetics industry to unite in helping people who are battling cancer.  Calling upon everyone in the audience, Mr. Lauder said: "We have to make sure that Look Good Feel Better survives this pandemic and survives through the ages because we have a responsibility to all those suffering from the effects of cancer to ensure that they will live and they will thrive, thanks to you all."
Mr. Lauder extended warm congratulations to the evening's two other esteemed honorees:  Esi Eggleston Bracey, Chief Operating Officer, Executive Vice President, Beauty & Personal Care, Unilever North America, who received the Passionate Leadership Award; and Bershan Shaw, media personality, author, and two-time breast cancer survivor, who received the Survivor Advocate Award.
Nina West, actor, singer, activist, and drag performer, who is starring in the new national tour of the hit Broadway musical Hairspray, played host to the event. Auctioneer Pat Tully was a spirited sidekick who spurred viewers to bid on the live balloon auction, ultimately helping to raise more than $900,00 by evening's end. Many participants bid on beauty and wellness packages contributed by the industry, including a wide array of cosmetics from ELC and its many brands.Bari Seiden-Young, Senior Vice President, Global Corporate Communications, Citizenship, & Sustainability, ELC, delivered remarks on behalf of the company as a Platinum Sponsor.  "As a beauty-inspired, values-driven company, I'm proud of The Estée Lauder Companies for its holistic approach to helping create a breast cancer-free world for all, from our own breast cancer campaign to global essential impact work to partnering with Look Good Feel Better," said Seiden-Young, who lead's ELC's breast cancer campaign.The evening included special appearances from three ELC leaders: Stephane de la Favorie, Group President & Global Brand President, Estée Lauder & AERIN; John Demsey, Executive Group President; and Jane Hudis, Executive Group President, each of whom bestowed warm and personal congratulatory messages upon Mr. Lauder on behalf of ELC.

Mr. Lauder was joined by his wife, Judy Glickman Lauder, who together attended the event via Zoom.

Tony Award-winning actor and singer, James Monroe Iglehart delivered a moving performance and tribute to his wife, a cancer survivor and also performed an entertaining freestyle "DreamBall" rap with cast members from Hamilton.