Estée Lauder Included in the Dow Jones Sustainability Index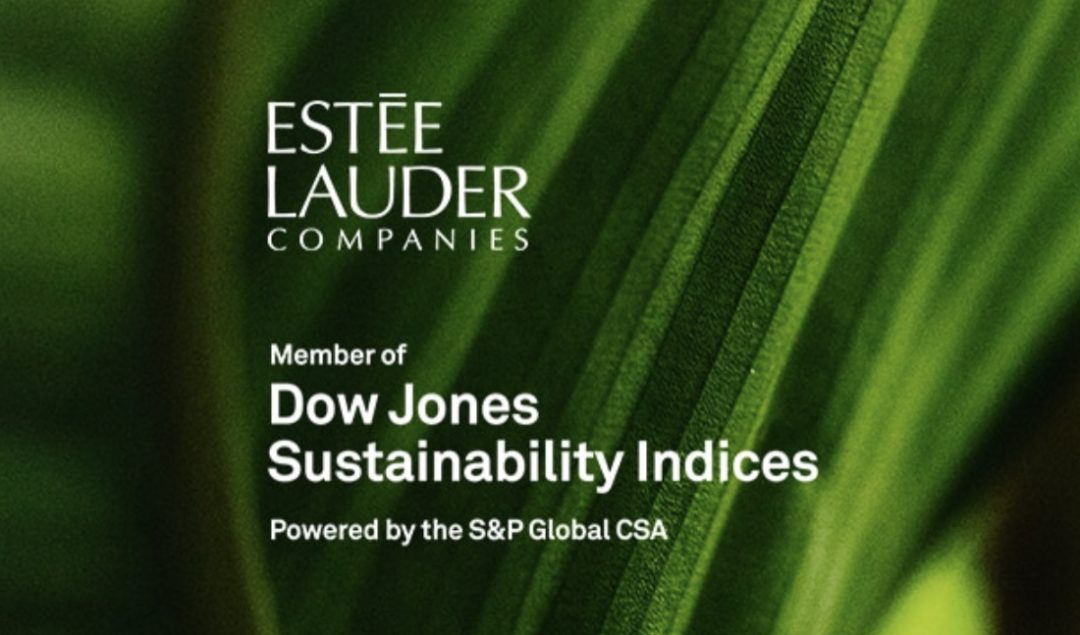 As The Estée Lauder Companies (ELC) continues to drive progress toward its sustainability and social impact goals, the S&P Dow Jones Indices (S&P DJI), the world's leading index provider, has included the company in its prestigious Dow Jones Sustainability Index (DJSI) for North America in 2021. The inclusion of ELC in the index recognizes the company's strong ESG performance over the past year, and continued commitment to the highest standard of transparency and disclosure.
"At ELC, we have long understood that solving the challenges facing global communities and creating long-term business value are not mutually exclusive," said Fabrizio Freda, President and Chief Executive Officer, The Estée Lauder Companies. "Our recognition by this year's DJSI reflects both our commitment to decisive action on climate change and other global environmental challenges, as well as our continued efforts to support solutions to social challenges and inequities affecting the communities where we live, work, and source. We are thankful to the teams who have helped us to deliver on these commitments over the past year."
Focused on assessing the largest companies globally, the DJSI are float-adjusted market capitalization weighted indices that measure the performance of businesses selected with environmental, social and governance (ESG) criteria. ELC's inclusion on the North America index is a testament to the social impact and sustainability achievements set out in the company's fiscal 21 Social Impact and Sustainability Report, Beauty Inspired, Values Driven."We congratulate The Estée Lauder Companies for being included in the Dow Jones Sustainability Index (DJSI) for North America," said Manjit Jus, Global Head of ESG Research, S&P Global. "A DJSI distinction is a reflection of being a sustainability leader in your industry. The record number of companies participating in the 2021 S&P Global Corporate Sustainability Assessment is testament to the growing movement for ESG disclosure and transparency."ELC is proud of the progress it has made to date, but there is still more work to be done. The results of this year's index will help the company identify the solutions that are moving its ESG strategy forward, and identify new areas of opportunity to deliver positive impact to people and the planet.