A TALK WITH TWO ARTISTS: MAURICE ROUCEL AND SHALINI KUMAR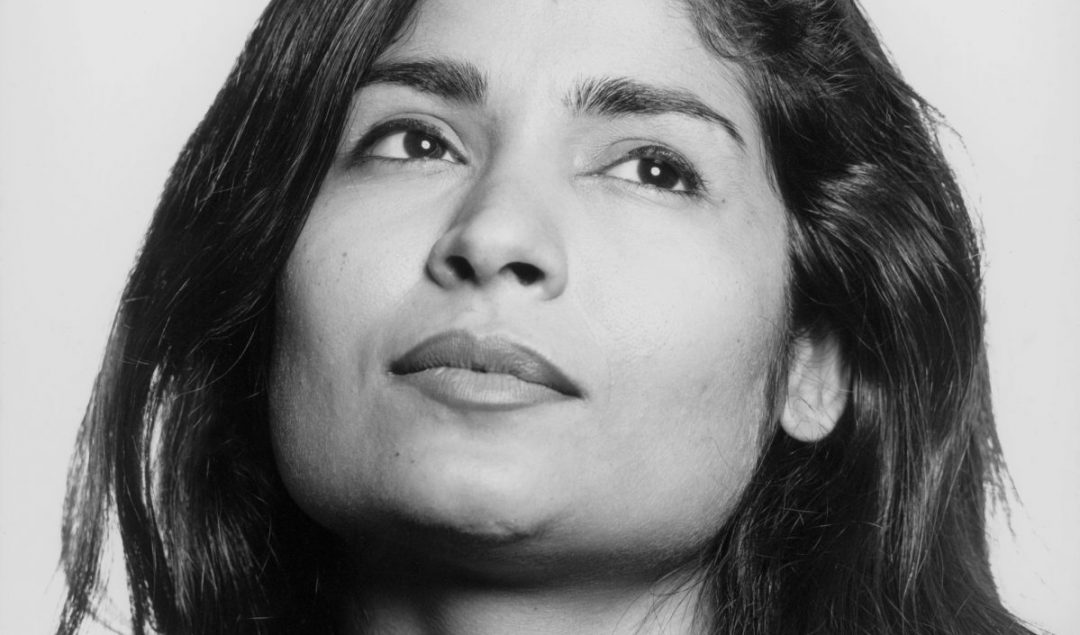 A TALK WITH THE TWO ARTISTS
BEHIND SHALINI PARFUM,
SYMRISE MASTER PERFUMER MAURICE ROUCEL
AND
SHALINI KUMAR
guest edited by Despina Veneti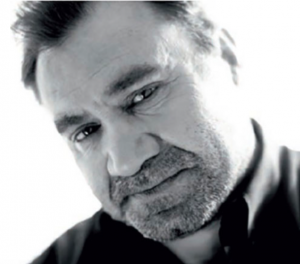 MAURICE ROUCEL is one of the world's most celebrated olfactive artists, currently a Master Perfumer at Symrise, with an impressive output of beautiful fragrances throughout his nearly fifty-year career.
SHALINI KUMAR is the founder and creative director of Shalini Parfum, an Haute Parfumerie House that reflects her artistic sensibilities and successful career in Haute Couture.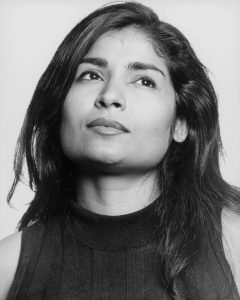 Together, they have created seven pure perfumes of supreme quality and artistry, hailed as "modern masterpieces" by fragrance lovers and critics alike. The Shalini Parfum line is the only complete brand collection composed by Maurice Roucel in his long and distinguished career – an important part of his creative legacy.
SHALINI, what prompted you to launch a fragrance line?
It was serendipitous. A friend introduced me to Maurice Roucel, who had just moved to NYC from Paris. At the time, I still had my Haute Couture House, and I invited Maurice to visit my atelier. It was love at first sight! He immediately connected to my collection, saying that its timeless elegance felt like coming home. As our friendship flourished, we decided to create a fragrance that would echo the standards of Haute Couture, with the finest raw materials and Maurice's own supreme craftsmanship. After fertile discussions about my favorite flowers and aromas, Maurice composed my namesake perfume, Shalini – our very first creation. I was enamoured with it, and desired to present it in a Lalique flacon that would reflect its exquisite beauty. We introduced the perfume to Bergdorf Goodman, and Pat Saxby, the Divisional Merchandising Manager, immediately wanted to launch Shalini there exclusively.
SHALINI, how is it working with one of the world's finest perfumers?
Maurice and I are close friends; furthermore, we speak the same language when it comes to creation. I express my vision with words, and Maurice interprets it in olfactive language. With friendship comes trust, and loyalty. By now, he knows intuitively what I'm yearning for. It's not usual for a Master Perfumer to work that closely with a brand owner. Yet Symrise has been very understanding about how effective our working relationship is, and lets us always communicate directly.
MAURICE, what is it like working with Shalini as your creative director?
I find working with Shalini especially stimulating. We are collaborators, co-creators… After she communicates to me what she's looking for, I form my own ideas – and she gives me the space to develop them. Our relationship is based on mutual trust and, for me, that is the best way to work. I know what her tastes, standards and requirements are, and she gives me the freedom I need to create what I think would be best for her collection.
SHALINI, how long does it take to create a new fragrance with Maurice?
It can take anywhere from 6-9 months to a year. Once I am struck by inspiration, I communicate with him. He says that my briefs are always clear and concise. There is very little back and forth between us once he has grasped the concept. When he feels he has created what I envisioned, he may send several variations for me to pick from. But it could be only one version, like in the case of Fleur Japonais. You can't tell Van Gogh to add more blue or more yellow to his painting – and that's the kind of respect I show to Maurice, befitting the great olfactive artist that he is. Once the formula is selected, Shalini parfums go through an extensive maturation and maceration process – not unlike the evolution and aging that a Grand Cru needs to reach perfection.
SHALINI, why have you placed such emphasis on natural ingredients of supreme quality.
Haute Couture, in which I've had a successful career, utilizes the finest fabrics and best craftsmanship – I wanted the same principles applied to my Haute Parfum Collection. We use precious naturals for their beauty, purity, strength and special energy. I want the highest quality of naturals to achieve the highest level of energy, and emotion. We use the most expensive Bulgarian rose absolute in Amorem Rose to reach the maximum of its healing energy (rose possesses the most intense energy for mending one's heart). In Jardin Nocturne, we use the highest quality of oud from old trees, to reflect their wisdom and strength. In Paradis Provence, we use lavender which is thought to connect the wearer to heaven – thus the feeling of peace when you wear it; thyme, jasmine and neroli also have their own restorative powers. I'm always delighted to hear our clients recognizing the healing energy of our perfumes. Paradis Provence proved particularly relevant during the times of global pandemic.
MAURICE, shalini already explained why the use of precious naturals is so important to her. Can you give us your point of view?
When you want to offer something truly special, you have to work with fine-quality ingredients. With Shalini, I am free to create what I think is best, regardless of cost considerations. I use my knowledge and experience to choose the very best, because that's what Shalini is after: excellence. Certain naturals are very expensive. Bulgarian rose can cost as much as 13,000€ per kg. The Assam oud we're using in Jardin Nocturne can cost up to 60,000€ per kg. Orris butter can cost from 15,000€ to even 150,000€ per kg! That makes it more expensive than gold and platinum. Shalini lets me use these precious raw materials as I see fit. It is not everyday that I get to work with such exceptional ingredients. I balance the naturals with a small amount of other ingredients. I don't dislike synthetics at all, not when they're used masterfully. If you use only naturals, you will inevitably be lacking some character. But when you use only aromachemicals, you will surely be lacking quality.
SHALINI, how do you begin the creative process and how do you provide direction to Maurice?
I feel an intense inspiration for each new fragrance. When I was in Dubai, I was mesmerized by the fragrant night air – the oud, the night blooming flowers, the wafting smell of saffron, the stillness… I instantly wanted to recreate that experience. I explained this to Maurice, who had had the same experience while in Dubai, so he knew exactly what I was looking for. He embraced my vision, and added his personal touch – the Maurice Roucel signature.
For Amorem Rose, I sent Maurice a love sonnet by Pablo Neruda to convey the exact mood I wanted. For Paradis Provence, I provided an excerpt from Colette's book "Break of Day" set in St. Tropez. We don't work from a typical corporate brief. Our style is much more intuitive. In the case of Vanille Rêve, it was actually Maurice who took creative initiative: he suggested that we needed a gourmand in the Shalini Collection. He created a gourmand fragrance in his own style, composed of the purest vanilla, elegant spices and intoxicating white flowers (tuberose, tiare, jasmine) – something that was not too sweet.
This seven-perfume series with Maurice is inspired by the moods and passions of the soul – the journey of life. Nirvana is life's final stage, where the soul comes to the understanding of self, purpose and destiny. I wanted our Fleur Japonais to capture the transcending beauty of this phase. In Japan, the Sakura and the Samurai are deeply connected because of the fleeting nature of their lives. Fleur Japonais is the synergy between the delicate flower and the Japanese man.
MAURICE, as a perfumer, how did you approach Nirvana as the concept Shalini wanted for Fleur Japonais?
The key ingredient to interpreting Shalini's Zen concept was frankincense, which puts one in the right mood for meditation. This raw material is reminiscent of the ambiance of a Catholic church: the priest burns frankincense in the censer, spreading smoke everywhere. That's the feeling I wanted for Fleur Japonais. It is very peaceful, serene and soft. It's the softest fragrance in the collection.
MAURICE, the idea for Vanille Rêve came from you, can you tell us more about it?
I always try to present Shalini with something different from the already existing fragrances in her line, while also maintaining the collection's stylistic coherency. I wanted a gourmand in the French style – not too literal, and unlike most of the mass market-orientated vanilla scents. I am not working with mass markets in mind, especially when composing for Shalini. Those kind of fragrances may be successful commercially, but they are not my style. Vanille Rêve is my personal notion of a gourmand fragrance, and its ideal balance. I was inspired by the cinnamon cookies known in France as "spéculoos", and added a beautiful vanilla, Shalini's favorite white flowers and anise.
MAURICE, please tell us about your treatment of orris in Iris Lumière, a finalist at the Fragrance Foundation Awards. 
I was keen on creating a perfume centered around orris butter, but not in the expected way. I feel that my personal touch and taste are especially evident in this creation. Most iris fragrances are distinctively powdery. Iris Lumière is not. In it, I aimed to capture the lunar energy of the full moon – with a cool aura reminiscent of the moon, and unexpected fresh, green and watery touches. All the other Shalini fragrances up to that point were hot, like the sun. This one introduced a different energy and ambiance.
MAURICE, the Shalini fragrance line is already an important part of your overall œuvre, can you define your signature style as a Master Perfumer?
I don't really call myself a "Master Perfumer".  I am doing perfume the way I feel it should be done. If there's one constant in my work, it's that my formulas are rather simple in construction – they don't require dozens of ingredients. To me, the strength of a formula is to be short, and create emotion. Shorter is better – but also harder. It's more difficult to make something beautiful and distinctive based on 10 ingredients, than it is to keep adding more and more. Think about Beethoven's No. 5 symphony, which is famous for its unforgettable four-note opening motif. Not everyone in the world can do that. This is my strength, to be clear and simple. To create something that is easy to understand, and hard to forget.
My way of creating a perfume is not just an intellectual process, it involves the emotions. For me, a fragrance needs to create an emotional connection with the wearer, beyond being something that just smells good. There are many good fragrances in the market, and I'd like to contribute to that – ideally, with my two greatest wishes being fulfilled: a good amount of artistic freedom and a common goal to elicit emotion. Working for Shalini satisfies both these needs.
SHALINI — how do you envision the future of Shalini Parfum?
At this point, I feel that we have completed a creative cycle with our seven existing perfumes – marked by a magical number that is linked with extraordinary things, like the 7 Precious Stones or the 7 Wonders of the World. I see Shalini Parfum moving on to another Collection, exploring new themes. When I go to a museum and I see a whole series of works by a painter like Van Gogh, Monet or Picasso, reflecting a certain creative period or exploring a particular theme, the series as a whole has more impact on me than the individual paintings: it can better illustrate the artist's overall vision. I find this to be also true with my perfumes, and I would like to continue the concept of thematic/stylistic coherency in my future collections.
From a business point of view, we are continuing to expand worldwide. As our clientele and distribution network grows, we need to adapt our company structure accordingly. We are delighted with the enormous outpouring of love from our clients, who enthusiastically embrace the energy of our fragrances in their everyday lives. My great desire is to keep generating beauty, and make our creations globally available.
We are also considering adding candles and bath products to our fine fragrance line. The way I see it, the candles link the perfume to its very origins, the fragrant smoke from religious ceremonies, while the bath products connect to the ancient rituals of cleansing body and soul. These products incorporate the energy of fire and water, and I'd love to be able to add them to our offerings. Above all, I'd love for Maurice Roucel to continue being my collaborator in any new, beautiful adventures that are yet to come!