FIT Gala honors IMG's Ivan Bart & Estee Lauder's Jane Hudis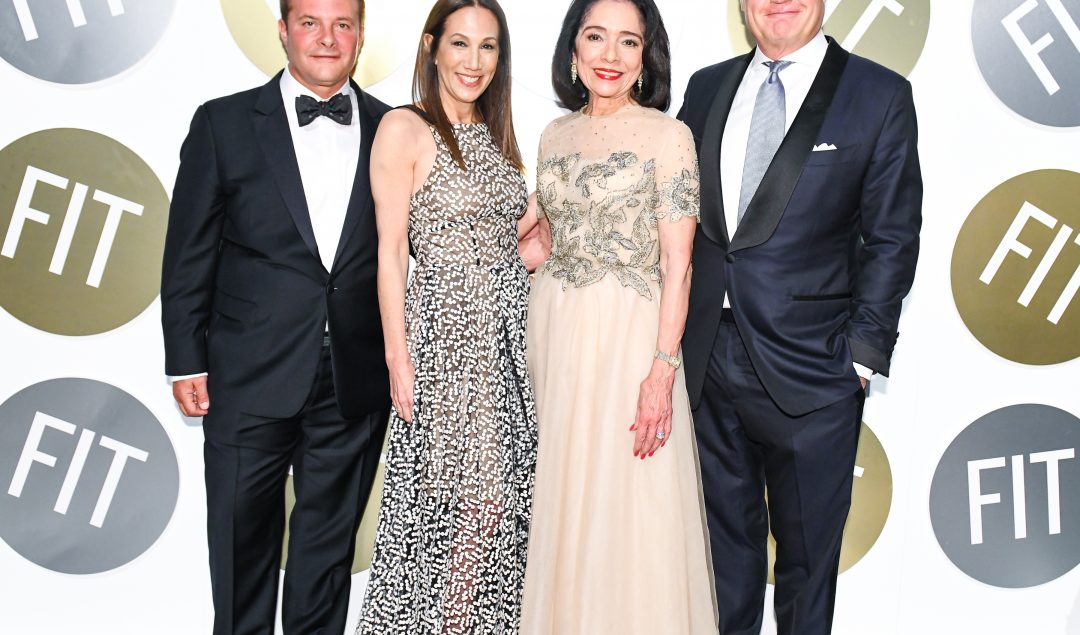 On June 14th, the Fashion Institute of Technology (FIT) hosted their 2018 Annual FIT Gala at Cipriani in NYC benefitting the FIT Foundation, which helps FIT cultivate the next generation of creative leaders through enhancing programs, developing new initiatives, and providing scholarship funds to the college's most promising students.
This year's honorees were Ivan Bart, President at IMG Models and Fashion Properties, who was presented with the Social Impact Award by Carolyn Murphy for his creativity and his role in evolving the global definition of beauty; Jane Hertzmark Hudis, Group President at the Estée Lauder Companies, who presented with the Vanguard Award by Leonard Lauder for her unparalleled leadership, keen eye for innovation, and longstanding relationship with FIT; J. Michael Stanley, Managing Director at Rosenthal & Rosenthal, who was presented with the Breakthrough Award by Rebecca and Uri Minkoff for his outstanding achievements in innovative and game-changing leadership in the retail and apparel industries and continued support of FIT.
Notable attendees included IMG models Martha Hunt, Devon Windsor, Demi-Leigh Nel-Peters, Maria Borges, Hilary Rhoda, Charlee Fraser, Carolyn Murphy, Precious Lee, Marni Malinosky, Rae Cohen, Alek Wek, Mick Szal, Jillian Mercado, as well as FIT executives, board members, trustees, designers and friends including Fern Mallis, Dr. Joyce F. Brown, Rebecca Minkoff, Uri Minkoff, Stephanie March, Dao-Yi Chow & Maxwell Osborne, Leonard Lauder, Ruthie Davis, Liz Peek, Jean Shafiroff, Elizabeth Musmanno, Judy Lauder, Yaz Hernandez, Sachin & Babi Ahluwalia, Joan Hornig, and more. 
The theme of this year's black-tie event was #FashionForward, celebrating FIT's impact on the future of fashion through new initiatives in virtual reality and augmented reality, its groundbreaking use of data in influencing design and retail, and the college's recent breakthroughs in sustainable fashion and textile development that have been lauded worldwide. To celebrate the theme, the 2018 Annual FIT Gala incorporated a drone that overlooked the red carpet and a 3D picture dome where guests could create miniature sculptures of themselves.
 For more information about FIT, visit www.fitnyc.edu