Robertet hosts Private Tour of The Met's Heavenly Bodies Exhibition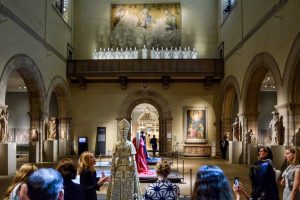 Christophe Maubert, president of Grasse-based fragrance house, Robertet, invited a select group of beauty and fashion insiders for a sensory tour de force on Monday;  a private tour of The Metropolitan Museum of Art's Heavenly Bodies exhibition given by Columbia University Professor Page Knox – all while the museum was closed to the public.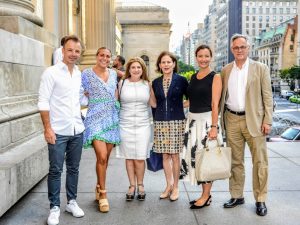 The exhibition, explores the dialogue between fashion and medieval art and how fashion designers – from YSL, John Galliano, Jean Paul Gaultier, Versace, Thom Browne and others – have been inspired by the symbolism, dress and devotional practices of The Catholic Church.  
One of the many highlights of the tour, orchestrated by Austin Advisory Group's Paul Austin, was the viewing of the 41 items from the Sistine Chapel sacristy, many of which have never been seen out of the Vatican, on exhibit in The Anna Wintour Costume Center -a wing of the Metropolitan Museum of Art that houses the collection of the Costume Institute.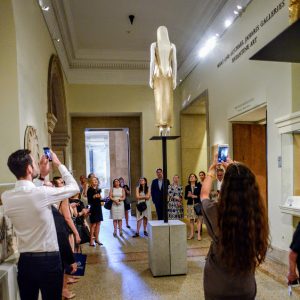 Guests included:  Sarah Brown; CEW's Lisa Klein; Fragrance Foundation president Linda G. Levy; Estée Lauder's Trudi Loren; ; The New York Times' Bee Shapiro; Nest's Nancy McKay;  Parlux's Catherine Russell;Coty's Lori Singer; Philosophy's Marie-Pierre Starkflora; Robertet's Piero Savio, 2018 Fragrance Foundation Award Winning Perfumer Jerome Epinette, and Mathieu Nardin.
We hear a second tour is scheduled later this month.
For more information about Robertet, please visit: www.Robertet.com