Estée Lauder's John Demsey Honored at Battery Conservancy Gala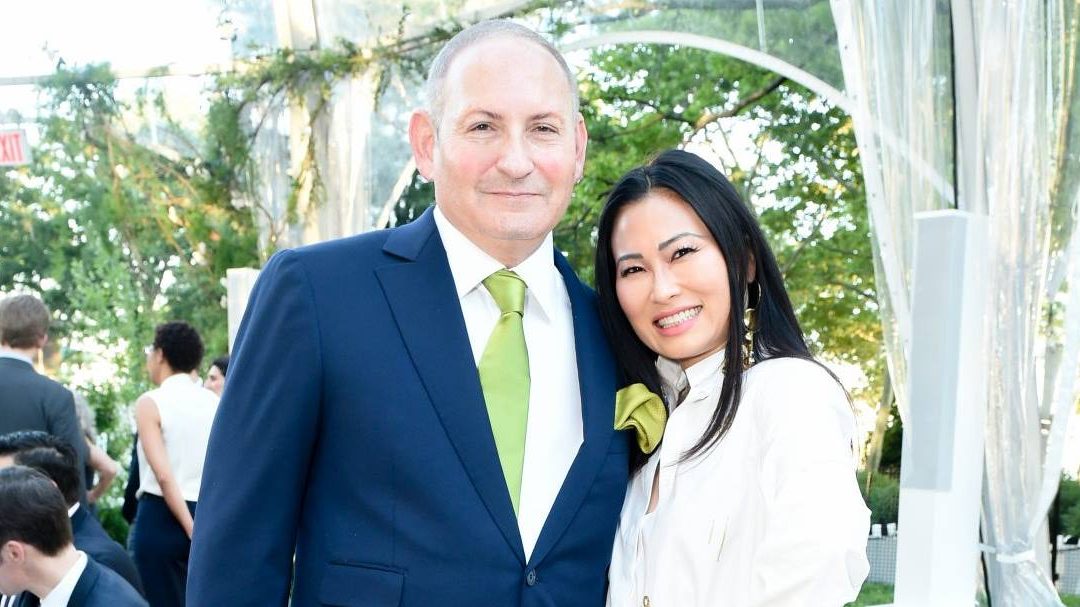 On June 19th,  The Battery Conservancy hosted an evening of enchanted beauty at its 23nd Annual Gala, honoring The Estée Lauder Companies, and presenting The Battery Medal of Corporate Leadership to their Executive Group President, John Demsey. The evening was designed and produced by the extraordinary creativity of Jo Malone London.
Co-chaired by Laura and Harry Slatkin, Alina Cho, Tracy and Frank Bisignano, and Ophelia and William Rudin the gala celebrated the fifteenth consecutive year of The Estée Lauder Companies' steadfast support of The Battery's revitalization efforts. As champions of beauty, they invested early in the vision to rebuild the park from a forlorn dustbowl into a paradise of plant and global leader for sustainable waterfront parkland.
Located at the southern tip of Manhattan, today The Battery is North America's largest perennial garden free and open to the public every day of the year.
"What The Battery Conservancy has accomplished in terms of preserving and regenerating the landscape of Lower Manhattan is astonishing. Their vision, along with their expertise in conservation and biodiversity, has made an indelible contribution to New York City, and their public garden is living proof of the transformative power of Beauty. This is something to which The Estée Lauder Companies has always been firmly committed, and I am truly honored to accept this recognition on their behalf," said John Demsey, who was presented the award by Vanity Fair Beauty Editor SunHee Grinnell.
Each year, millions of visitors from around the world and New York's fastest growing live/work population find inspiration and enjoyment in the park's eco-conscious lawns, acres of superb horticulture, innovative SeaGlass Carousel, urban farm and soon to begin construction, Battery Playscape, a biodynamic play experience unlike any other in a city.
"The Estée Lauder Companies is an outstanding leader in corporate citizenship", states Warrie Price, Founder and President of The Battery Conservancy. "They understood and invested early in our passion to bring beauty and sustainability to New York's birthplace park, in the city that gave birth to the Estée Lauder Companies. We are extremely grateful for their foresight and unprecedented generosity"
The Battery remains one of the oldest public open spaces in continuous use in New York City.
As Executive Group President, John Demsey oversees a wide portfolio of brands, including Clinique, M•A•C, TOM FORD BEAUTY, Jo Malone London, Smashbox, Prescriptives, Aramis & Designer Fragrances and the Men's Skincare Group, as well as the Company's recently acquired brands Too Faced, BECCA, By Kilian, GLAMGLOW, Editions de Parfums Frédéric Malle, Le Labo and RODIN olio lusso.
In addition to his brand portfolio, Demsey oversees a wide portfolio of brands, and oversees the newly established Creative Center of Excellence, focused on the ongoing advancement of creative capabilities and talent across the Company. Prior to his current role, Demsey served as Group President for 10 years, leading several brands to unparalleled growth. He is regarded as a creative visionary, strategic thinker and brand builder with a unique talent for communicating brand authority and respecting brand heritage while cultivating growth. He has a wealth of experience in the prestige beauty and luxury retail industries and is active in several AIDS and health-related organizations. Notably, he also serves as Chairman of the M•A•C AIDS Fund, which has raised more than $480 million to date in the fight against HIV/AIDS.
The Battery Conservancy was created in 1994 as a not–for–profit educational corporation to rebuild and revitalize The Battery and its major landmark, Castle Clinton National Monument. The Conservancy spearheads this dramatic transformation in partnership with City, State and Federal governments and with individuals, corporations and foundations in the private sector. Visited by 7 million people each year, The Conservancy honors and preserves the park's heritage by rebuilding its landscape with sustainable design and ecological practices while respecting and interpreting its rich history. The landscape design protects the natural environment while meeting the needs of a growing residential population, crowds of bustling commuters, and the millions of visitors who come to see the Statue of Liberty and experience New York Harbor.
For more information, visit www.thebattery.org.