Bella Hadid Graces Cover of Allure's September Lips Issue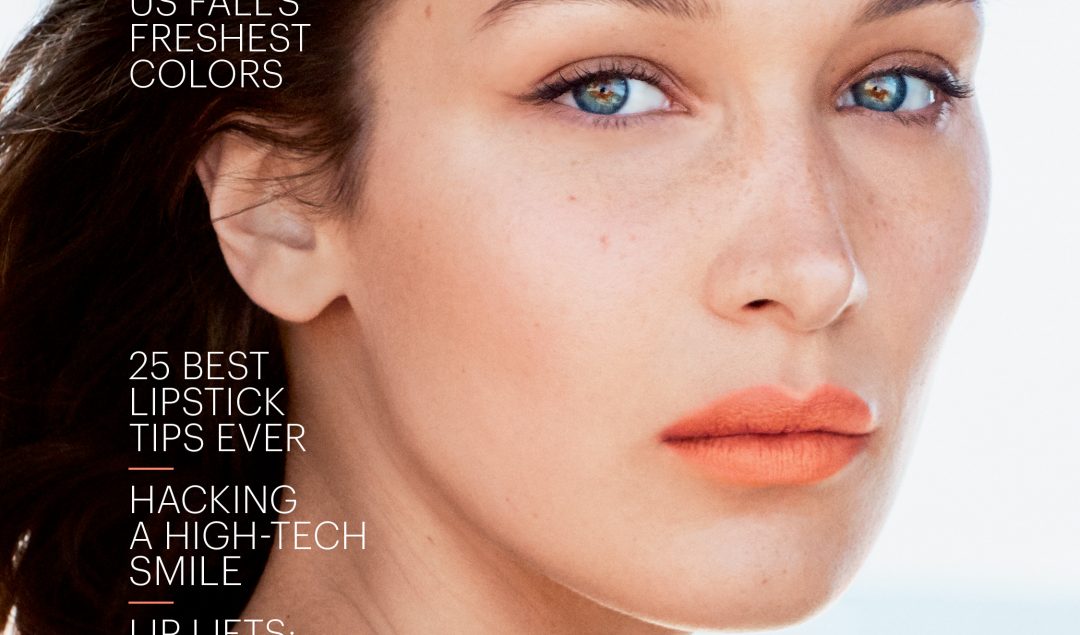 Bella Hadid Graces the Cover of Allure's New Issue: The Lips Guide
On-Sale: Aug 21st
This year, Allure has devoted four issues to celebrate and investigate a single feature. They started in January with the eyes, followed by skin in April and hair in June. Rounding out the series, is the new Lips Guide. The issue is all about lips, from "The 25 Best Lipstick Tips and Tricks of All Time" to a definitive road map to lip fillers and a story on a cutting-edge new method for amplifying lips, the "lip lift."
For the Lip Guide cover feature, photographer Daniel Jackson captured Bella Hadid in a stunning portrait portfolio featuring fall's freshest, boldest lip colors. Plus, Bella takes Allure's beauty Q&A, revealing her favorite drugstore buy, her beauty idols, and her cure-all for everything.
 On the hair risks she wants to take:
I definitely want to do a pixie cut. I want to do bangs again. I want to go blonde, and right now, I'm obsessed with long hair — I love a long weave. 

On her beauty idols:
"Cher, I have always been obsessed with…. She still to this day goes out on stage and is so major, and I aspire to be like her for the rest of my life. If you talk to her now she just has so much joy and she's such an amazing person. And Monica Bellucci is just one of the most beautiful women of all time."
 
On her best cure-all tip:
"My mom always said, 'Drink water. You have a stomachache, a headache? Drink water.' It was always the thing that she said would heal everything, and now I'm realizing that she was so right."

On her foolproof feel-good move:
"Usually, if I'm having a bad day I call my mom or I text one of my best friends, Ali, and she just hypes me up…she's like, 'You got this, you're here,' and the same thing for her when she calls me. I think that's really good to have your close friends around you, or just a phone call away, because I'm not around my friends a lot because of work. The people that I'm very close to help me a lot, it's really nice to be able to rely on somebody like that."
On getting out of her comfort zone:
"There's probably five times, maybe, you've seen me with a red lip. I'm very self-conscious about it. I always stick to nudes and darker colors, but this shoot made me come out of my comfort zone a lot." 
On the fashion trend she's into right now:
"I'm definitely a sneakerhead, and I love matching sneakers with dresses and gowns."
Read more now on Allure's website:
 Cover Credits
Photographer: Daniel Jackson
Fashion Stylist: Michael Philouze
Makeup: Romy Soleimani
Hair: Esther Langham
Manicure: Casey Herman