essie's new gel couture sheer silhouettes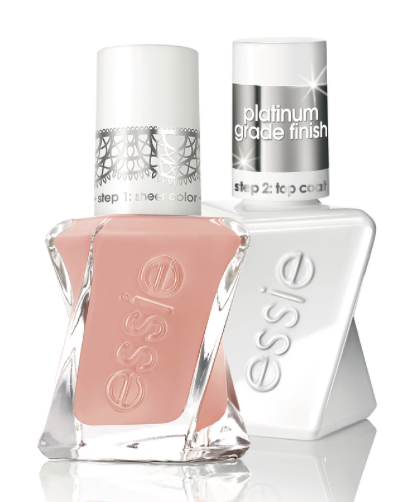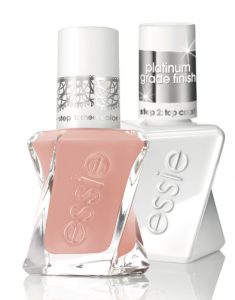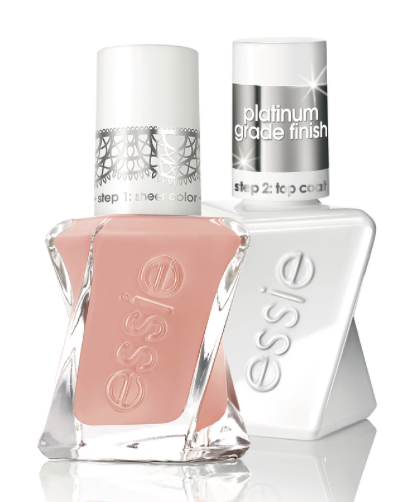 Embrace your inner goddess and experience the luxury of essie's new gel couture sheer silhouettes.
Inspired by meticulously crafted couture lingerie, six new lust worthy polishes add to a growing palette of classically perfect gel couture colors. these soft, see-through hues will have you shining with sheer confidence! Fancy something worth showing off? These showstopping gel couture sheer silhouettes feature essie's signature white cap embellished with a delicate silver lace décor. from an angelic vanilla shimmer and enchanting beige nude, to a divine lilac, these dreamy shades are every polished lady's fantasy.
essie's new sheer silhouettes and full gel couture range are applied as part of a 2-step system for long-wearing, high-gloss shine that stands up to everyday wear.
step 1: apply two coats of lust-worthy color for perfect coverage.
step 2: seal it with the exclusively formulated platinum grade finish top coat for impeccable high-gloss and gel-like shine.
The most alluring part: no base coat needed and gentle removal. when it comes to couture intimates everyone knows that lace is more to show off the perfect sheer silhouette. There's something about wearing the finest gossamer garments that brings out the inner bodice goddess. step out of the seductive shadows because you're confident, beautiful and chic – of corset! With these gel couture sheers you're guaranteed to be the biggest showstopper of last nightie. slip into sheer luxury about essie nail polish: the USA's nail salon expert since 1981, essie aims to inspire a love for the manicure experience with a wit and style that touches the hearts of women everywhere. essie is the go-to nail brand for beauty professionals, industry insiders, celebrities and fashion icons around the world. as the color authority, essie is center stage on runways around the world, offering highly-anticipated color collections that drive trends season after season. the salon-quality formula and catchy, whimsical names has led to the creation of more than 1,000 shades. essie is a leader in nail luxury, committed to high-quality standards with an award-winning line of polishes and nail care products for every woman and salon professional.
Since its introduction by Essie Weingarten, essie has delighted the color-obsessed with a love shared all over the world. about essie gel coutureTM: essie gel couture TM is a full collection of lust-worthy long wear shades that offer gel-like color & shine in an easy 2-step system. the line-up of more than one hundred shades is a twist on the essie classic, inspired by the fashion masterpieces of the finest maisons de couture. gel couture colors offer a luxurious manicure and should be used with the specially formulated, platinum grade finish top coat to ensure impeccable gel-like shine. patent-pending curve hugging brush provides perfect color coverage and quick application. no lamp needed, with easy removal.
essie gel couture sheer silhouettes retail at $11.50 per bottle and will be available starting November 2018 at essie.com, fine salons and beauty destinations nationwide.
essie gel couture platinum grade finish top coat sold separately, $11.50.