Jeremy Fragrance hosts in-store event for TOUS at Dillard's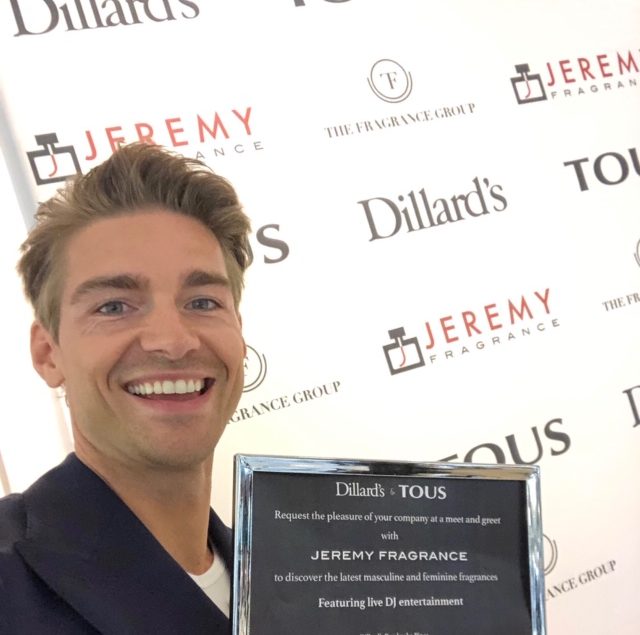 The Fragrance Group was thrilled to host Fragrance Foundation Award Winning Influencer @Jeremy Fragrance at the Dillard's Pembroke Pines location on Friday afternoon, October 19th.  Jeremy, in partnership with Tous Fragrances, greeted fans from his "Fragrance Army" in celebration of the launch of Tous' newest Women's Fragrance Oh! The Origin.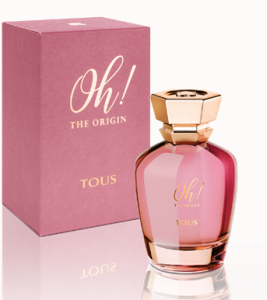 To create this fragrance, I was inspired by a love story between a man and a woman. The masculine fragrance, 1920 The Origin, embodying the spirit of TOUS; was designed for a young, sophisticated, elegant and attractive man. I imagined the woman seduced by the sheer magnetism of the masculine fragrance. I chose to combine roses, which embody romance, with orris, a more elegant key component of the fragrance, which is an iconic duo of classic perfumery. With an irresistible appeal, the floral notes emerge through a fresh and bright fruit cocktail: tangerines, lemons and blackcurrants. The seduction then reaches its more sensual notes with the warm allure of waves of vanilla, musk, tonka beans and ambrox. The men's and women's fragrances compliment each other sharing a positive characteristic which is represented by a touch of pink pepper in both fragrances," stated perfumer Daphné Bugey of Firmenich.
Jeremy Fragrance's partnership with The Fragrance Group spans many brands, fragrance houses and retailers. This synergy between a retailer, a leading influencer, a brand and a consumer in one space is a key focus of CEO Alex Shalbaf and Sr. VP Alan Beck's strategy to make their brands top of mind to today's consumer.  "Dillard's excitement and significant contribution to the success of this event is in the true spirit of partnership and is above and beyond what could be expected," stated Beck.
"Dillard's was excited to partner with The Fragrance Group to launch the new Tous fragrance, Oh! The Origin, at our Pembroke location.  In partnership with leading influencer, Jeremy Fragrance, our guests were treated to an interactive, exciting event that pulled from both social media and store clienteling.  This intersection of entertainment and great product was a winning formula for both Dillard's and the Tous brand," stated Andrea Toney, DMM Fragrance at Dillard's.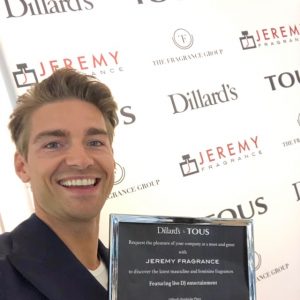 Jeremy Fragrance is the leading Fragrance Influencer with 487,000 subscribers on his main YouTube channel (and another 108,000 on his German channel), and 72,000 followers on Instagram.
"As most influencers, I just started out of passion and when the numbers and views came, I stuck to it," Jeremy says of his success. "You have to understand that being an Influencer is a full time job and even after your 273rd video you still better be sure that you are passionate about the topic you choose. That's where I made the decision two years ago, I have now been doing Youtube for four years. I said that I would do this full time and focus all my life energy on this fragrance project, I want to be known worldwide as "The Fragrance Guy" –the man that started reviewing fragrances on YouTube and now has his own world of brands, all in the world of fragrances."
"As an Influencer you can expand your brand just like any other celebrity and even more. The internet gives you many possibilities. Justin Bieber was the first mega influencer, he started on YouTube." he says. "My next two projects are a Portable Fragrance Atomizer and my own fragrance, in collaboration with Alberto Morillas of Firmenich."
Born in Oldenburg, a small town not far away from Hamburg in North Germany, Jeremy tells us life was very healthy there, great air and lots of people cycling there, so he rode his bike daily from the age of 7 to 18-years-old. But he always knew he would have to leave Oldenberg to find new paths in life and expand his world view.
He discovered the power of Youtube when he made a channel about dancing, and it was a big success. Unfortunately, that channel got deleted. He then discovered his passion for fragrance and decided to try again. Clearly, that was a good decision! 
He now has a monthly column in Inside Beauty — Germany's most important retail magazine for fragrances and has been featured in other publications including Germany's  General Anzeiger and Fokus. He believes magazines are still relevant –especially for influencers, wanting to get their message across to various segments of the market. "It's all about trust and authenticity," he says. "I care a lot about online, of course, but my dream is to have a nice house with my own library where I can read non-stop about fragrance."
"Most of the big brands know, but I will always have this Robin Hood feeling that I'm a part of the end consumer while understanding how the industry works, but my core heart feeling will always be thinking from the consumer perspective. It's like I'm speaking friend-to-friend and not B-to-B."
"Jeremy's passion for fragrance -and life, is what attracts his subscribers. It's authentic and it shows. He is never going to say he likes a fragrance if he doesn't, just to get paid," says a fan.
Oh, The Origin by Tous is available at Dillard's and at Dillards.com
Follow Jeremy Fragrance, here:
www.youtube.com/jeremyfragrance
www.facebook.com/jeremyfragrance