Slay Ride: Patrick Starrr's fifth, final and fiercest collection with M∙A∙C!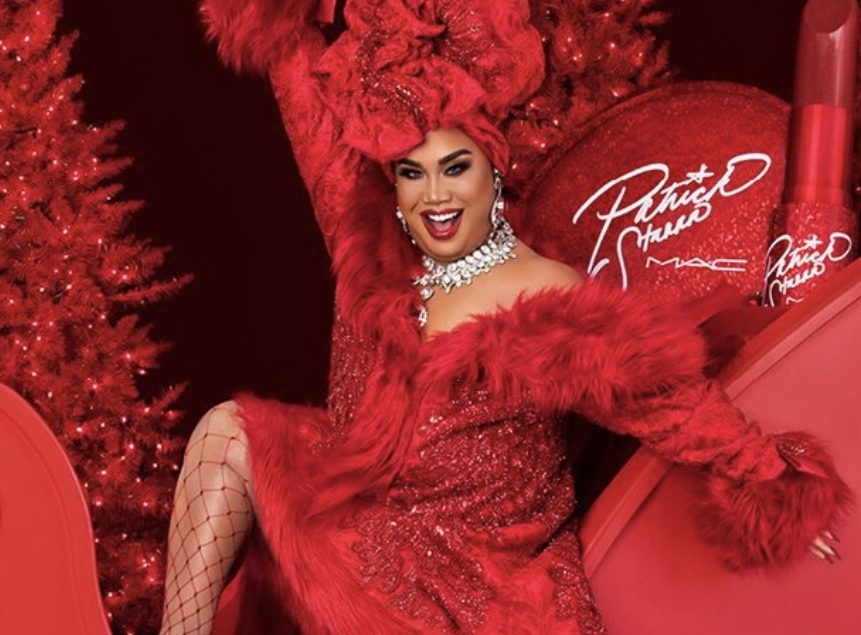 ANNOUNCING:
 M∙A∙C PATRICK STARRR SLAY RIDE
Available online December 3, 2018 and in select store December 6, 2018
#MACPATRICKSTARRR @maccosmetics @patrickstarrr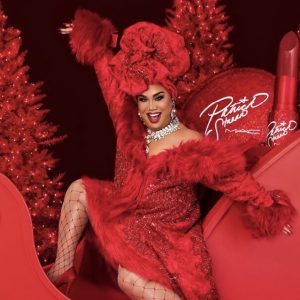 Ride your slay like a Starrr this season with the festive colors of Patrick Starrr's fifth, final and fiercest collection with M∙A∙C! Throughout his journey from photographer to self-taught makeup artist to M∙A∙C Orlando Freelancer to boundary-breaking mega-influencer, Patrick has inspired with his beauty-for-all philosophy. Now he brings sultry magic to the holidays with ultra-glam shades made to fit everyone. New custom-designed shades of Lipstick, Dazzleglass, Pigment and Mineralize Skinfinish – plus Eye Shadow x 6 Palettes and the return of most-wanted must-have Patrick's Powder – are all dolled up for the ultimate slay ride in glittery red packaging.
20 MILLION FOLLOWERS? YES, 20.3 MILLION, to be exact! (to date)
M∙A∙C Cosmetics is proud to share that our beauty lover and artist community @maccosmetics has reached 20 million followers. This remarkable number shows M∙A∙C's commitment to using a digital platform to connect with consumers, fans and aspiring artists from over 100 countries and territories.
As a leader among beauty brands on Instagram, M∙A∙C is inspired by everyone who engages on social and with our artists IRL. Beyond just a social network, together M∙A∙C has built a community of All Ages, All Races and All Genders that shares a vision on local trends seen around the world. Through exclusive announcements, exciting behind-the-scenes glimpses into backstage and innovation, M∙A∙C uses Instagram to invite its followers into the world of makeup filled with brand history.
"Our goal through Instagram is to authentically engage with our followers worldwide and also serve as a collective space to share ideas, artistry, and individuality," explains Diederik Koenders, VP of Global Integrated Communications and Content for M∙A∙C. "We will continue to serve this intent and build a collaborative community within the beauty space."
 In 5 years since M∙A∙Cs Instagram launched in September 2013, over 200 collections and collaborations have been featured. In addition, ambitious artists and M∙A∙C lovers everywhere have had their messages in beauty shared on the brand's handle attributing to this vibrant social community.
"Being an artist is about constantly looking at the world through creative eyes and seeing potential before it even exists.Inspiration is EVERYWHERE and it exists with abundance here, among you, the M∙A∙C Instagram community!You make it all worthwhile," writes Netta Szekely, M∙A∙C's Global Senior Artist in Israel.
 With this 20m mark, M∙A∙C is inviting its original and newest followers across the globe to celebrate by sharing how beauty inspires YOU on your social channels by posting and tagging #MACLover.