MAKE-UP FOR DIOR CRUISE 2020 COLLECTION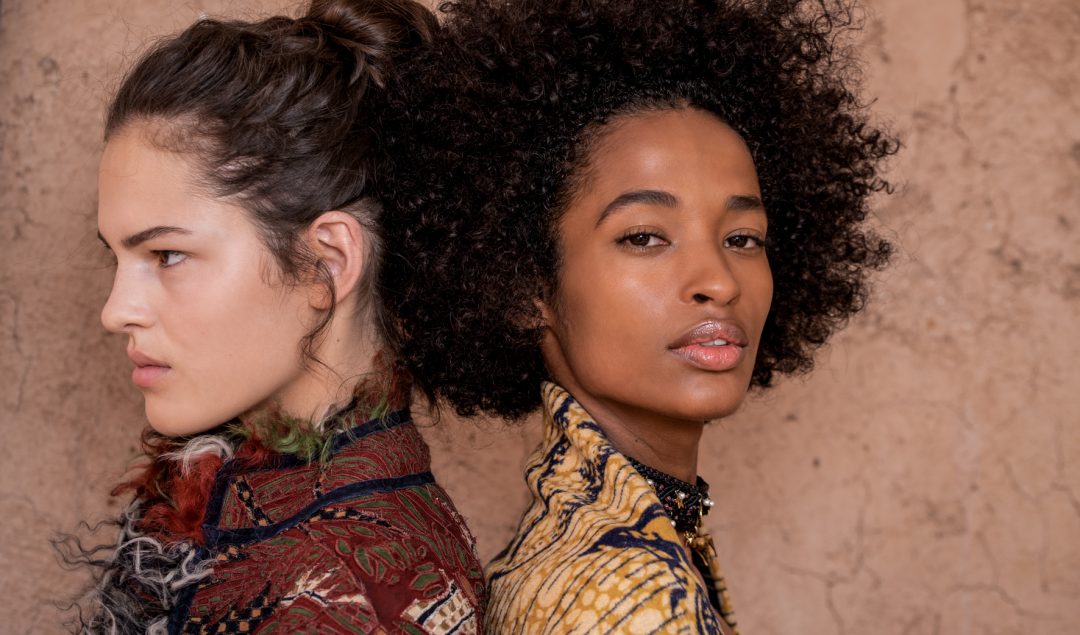 PETER PHILIPS, CREATIVE AND IMAGE DIRECTOR FOR DIOR MAKE-UP, STYLED THE MAKE-UP FOR THE 2020 CRUISE RUNWAY SHOW BY MARIA GRAZIA CHIURI, PRESENTED IN THE SUMPTUOUS SETTING OF THE EL BADI PALACE IN MARRAKESH. PETER PHILIPS DESCRIBES A "RUNWAY SHOW WHERE THE WIDE DIVERSITY OF SKIN TONES MEANT I COULD WORK ON A NATURAL, MADE-TO-MEASURE MAKE-UP. IT'S A PURE AND LUMINOUS LOOK THAT REVEALS NATURAL INDIVIDUAL BEAUTY."
COMPLEXION
PETER PHILIPS DESCRIBES EACH STEP IN CREATING A PERFECT, NATURAL COMPLEXION: "FIRST OF ALL I APPLIED THE NEW DIOR BACKSTAGE FACE & BODY PRIMER, WHICH ADDS LUMINOSITY AND STAYING POWER. THEN I USED THE ENTIRE RANGE OF DIOR BACKSTAGE FACE AND BODY FOUNDATION, WHICH CONTAINS 40 DIFFERENT SHADES, ALLOWING ME TO FIND A PERFECT MATCH FOR EACH GIRL'S COMPLEXION. ITS LIGHT AND WATERPROOF TEXTURE BLENDS INTO THE SKIN AND GIVES A PERFECT FINISH WHILE RETAINING FRESHNESS AND TRANSLUCENCE. NEXT, I APPLIED A VERY LIGHT VEIL OF DIOR BACKSTAGE GLOW FACE PALETTE 001 UNIVERSAL TO AREAS THAT CATCH THE LIGHT. FOR TOUCH-UPS, I USED THE FLASH LUMINIZER AND A FEW DABS OF DIOR UNDERCOVER CONCEALER."
EYES
EYES ALSO LOOKED VERY NATURAL. PETER PHILIPS DESCRIBES "WORK ON THE EYEBROWS WITH THE DIORSHOW BROW STYLER, TO REDEFINE THE LINE, UNIFY AND PERFECT THE BROW SHAPE. I ALSO CHOSE THE SHADE FROM THE DIOR BACKSTAGE EYE PALETTE 003 AMBER NEUTRALS WHICH BLENDED BEST WITH EACH SKIN TONE, AND APPLIED IT TO THE LASH LINE TO BRIGHTEN THE EYE. LAST OF ALL, TO ADD CURL TO THE LASHES, I APPLIED A COAT OF DIORSHOW ICONIC OVERCURL 090 BLACK."
LIPS
PETER PHILIPS DESCRIBES "NATURAL LIPS HEIGHTENED WITH A HINT OF SHINE USING THE DIOR LIP MAXIMIZER FOLLOWED BY A TOUCH OF ONE OF THE NEUTRAL SHADES FROM THE DIOR BACKSTAGE LIP PALETTE 001 UNIVERSAL NEUTRALS."
NAILS
NATURAL LOOKING NAILS WERE PREPARED USING THE CRÈME ABRICOT FORTIFYING NAIL CARE THEN GIVEN A TRANSPARENT LAYER OF TOP COAT ABRICOT.
COMPLEXION: THE FACE WAS MADE UP WITH DIOR BACKSTAGE FACE & BODY PRIMER, FOLLOWED BY DIOR BACKSTAGE FACE & BODY FOUNDATION. A FEW TOUCHES OF DIOR BACKSTAGE GLOW FACE PALETTE 001 UNIVERSAL WERE APPLIED TO PARTS OF THE FACE THAT CATCH THE LIGHT. FOR TOUCH-UPS, FLASH LUMINIZER AND DIOR UNDERCOVER CONCEALER WERE USED.
EYES: EYE BROWS WERE DEFINED USING DIORSHOW BROW STYLER. AT THE LASH LINE, ONE OF THE NEUTRAL SHADES OF DIOR BACKSTAGE EYE PALETTE 003 AMBER NEUTRALS WAS APPLIED. A COAT OF DIORSHOW ICONIC OVERCURL 090 BLACK MASCARA WAS APPLIED TO LASHES.
LIPS: WERE HEIGHTENED SLIGHTLY WITH DIOR LIP MAXIMIZER FOLLOWED BY A TOUCH OF DIOR BACKSTAGE LIP PALETTE 001 UNIVERSAL NEUTRALS.
NAILS: LOOKED NATURAL WITH CRÈME ABRICOT FORTIFYING NAIL CARE FOLLOWED BY TOP COAT ABRICOT.
CRUISE 2020, DIOR SHOW BACKSTAGE
DIOR MAKE-UP CREATED AND STYLED BY PETER PHILIPS
PHOTOGRAPHY: VINCENT LAPPARTIENT FOR CHRISTIAN DIOR PARFUMS