The Dolan Twins launch first fragrance collection with Wakeheart and Givaudan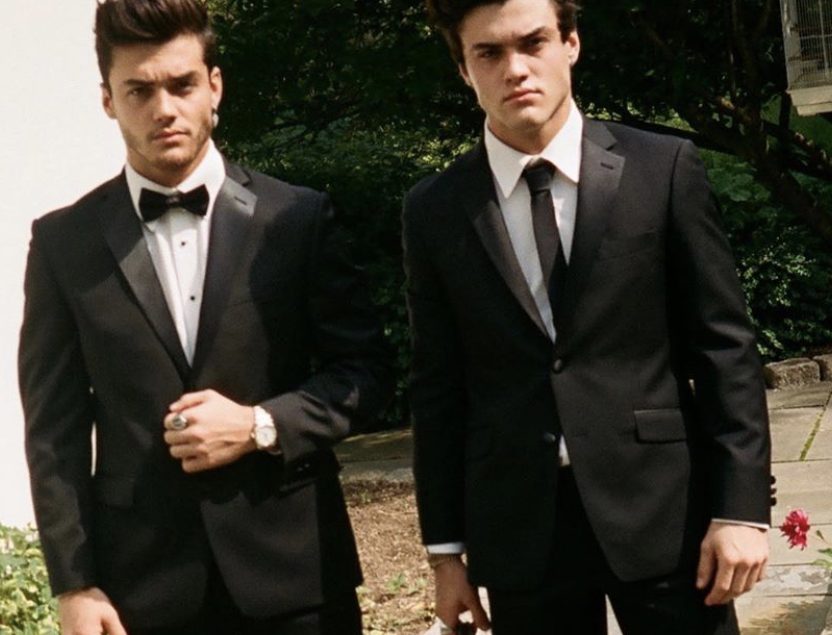 This week, with 10 million subscribers on YouTube and 4.7 million on instagram,  The Dolan Twins announced the launch of their first fragrance collection. The two gender-neutral scents, one by Grayson and the other by Ethan, were launched online July 12 and reportedly sold out in "a little less than four hours," according to Kevin Gould, Founder of Wakeheart, the Dolans' partner in this venture. "We were really encouraged and excited by this launch," he told The Beauty Influencers.
"We have plans for a larger scale Wakeheart roll-out later into this year/early next, and future collaborations are certainly being discussed.  We really see an amazing opportunity to redefine and re-invent the world of scent for Gen Z, and the starting point is fragrance, but we are very excited to explore and expand into other categories within the scent space                                                                                    over time," Gould said.
At 19-years-old, The Dolan Twins' audience is based primarily in the U.S., aged 17 to 19, and predominantly female.
Developed by Givaudan Perfumer Guillaume Flavigny, who has created fragrances for Comme des Garçons, Armani Privé and Ex Nihilo, one fragrance carry notes of cool rain and lychee, while the other contains notes of coffee blossom, almond and vanilla.
Wakeheart – a new scent brand founded by Gould and his partners at Kombo Ventures, aims to put the fun back into fragrance and attract a Gen Z and young Millennial audience through data-driven influencer collaborations like this. Gould was an early investor in Beautycon Media and in 2018, cofounded Insert Name Here, a direct-to-consumer hair brand, with Sharon Pak and Jordynn Wynn, two of Colourpop's first employees. Kombo Ventures is a holding company with three core divisions: a talent management arm, a strategic creative agency and a brand incubator.
For more information, check out www.wakeheart.com and follow them @wakeheart @DolanTwins @GraysonDolan @EthanDolan