2019 FINALISTS OF COSMOPROF AND COSMOPACK AWARDS ANNOUNCED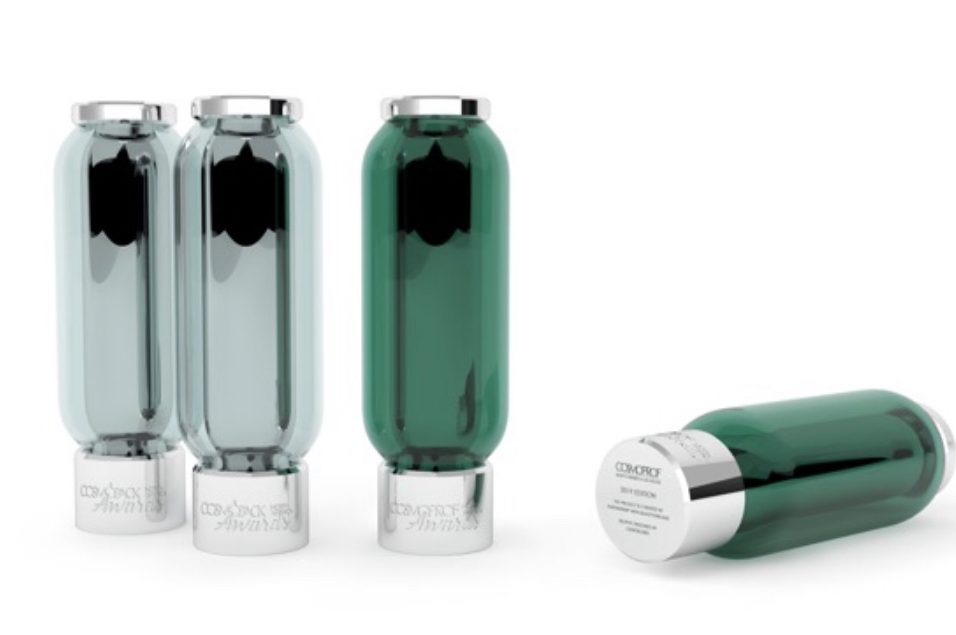 Finalists for the Cosmoprof and Cosmopack North America Awards have been announced. The Awards, a special initiative of all the events of the Cosmoprof network, formally recognize the absolute best in beauty products, celebrate innovation, and honor excellence in packaging design and formulation.
Cosmoprof North America Awards highlights the best in color cosmetics, hair, nail, and skin care finished products across five categories: Hair, Make-up, Skin care, Natural & Organic, and Tools & Devices.
Cosmopack North America Awards honor excellence in packaging design and formulation across five categories: Make-up Formula, Make-up Packaging Design, Skin Care Formula, Skin Care Packaging Design and Sustainability.
Finalists have been selected in partnership with BEAUTYSTREAMS –the global beauty industry reference, and international experts and key players in the beauty industry.
Cosmoprof North America Awards Jury:
Stephan Kanlian – Chairperson Master's Degree Program: Cosmetics & Fragrance Marketing and Management, School of Graduate Studies, Fashion Institute of Technology (USA)
Flynn Matthews – Principal Industry Analyst Global Beauty, Google (USA)
Sanjiv Mehra – Co-Founder & CEO / Chairman of the Board, eos / ICMAD (USA)
Lori Monaco – President US Beauty, NPD (USA)
Michael Nolte – Creative Director, BEAUTYSTREAMS (USA)
Karine Ohana – Managing Director, Ohana & Co (USA)
Andrew Shore – Managing Director, Moelis & Co (USA)
Ida Wong – Vice President, Global Product Development- Skincare, Clinique (USA)
Yuli Ziv – Managing Director US, Lanchmetrics (USA)
L'Oréal USA Packaging Innovation Team (USA)
Cosmopack North America Awards Jury
Krystyne Biser – Vice President, Product Development / Stila Cosmetics (USA)
Jessica Blanco – VP of Product Development, Milk Makeup (USA)
Sam Cheow – Chief Product Innovation Officer at Global Cannabinoids & Founder, Necessary Luxury(USA)
Jeb Gleason-Allured – Editor-in-Chief, Global Cosmetic Industry Magazine (USA)
Sarah Kugelman – CEO and Founder, Skyn ICELAND, LLC (USA)
Elie Papiernik – Founder & CEO, centdegrés (FRANCE)
Jill Scalamandre – President, Bareminerals, Buxom, Global Development Shiseido Makeup (USA)
Elana Drell Szyfer – CEO, ReVive Skin Care & Operating Advisor, Tengram Capital Partners (USA)
Lan Vu – Founder & CEO, BEAUTYSTREAMS (USA)
COSMOPROF NORTH AMERICA AWARDS FINALISTS:
HAIR
SAVE ME from Product Overload
Vitabrid C12 Deep Cleansing Shampoo Shot
Wellness Premium Products Hemp Seed Oil Wellness Mask
Man Made Wash / Spiced Vanilla
MAKE-UP
Nutracosmetic GmbH Nutraskin Silk & Smooth Concealer / Nutraskin Super Wear HD Foundation
Belle Radiance Cucumber Water Matifying Foundation
Crayola Beauty Face Crayon
4Ever Magic Cosmetics Double Shade Seductive Eyebrow Gel & Majestic Eyebrow Brush
SKIN CARE
RIJU WORLD INTERNATIONAL CO 1Serum Single Drop Hydration
When (J.C.People) When Revivifying Pure Five Serum
Mamé Dew Drops of Times MultiCorrective Power Serum
ACURE Seriously Soothing Serum Stick
NATURAL & ORGANIC
Passport to Organics Blue Water Hyaluronic Moisturizer
Creightons PLC/ Potter and Moore Innovations Ltd. Bambeautiful Densifying Foam
Morganna's Alchemy Morganna's Black Gold Djondjon Mushroom + CBD Youth Cream
Love Sun Body 100% Natural Origin Mineral Sunsceen SPF 30 Lightly Scented Cosmos
TOOLS & DEVICES
Michael Todd Beauty Sonic Refresher We/Dry Sonic Microdemabrasion System with MicroMist
LaLuer LLC MIRA
PMD Beauty PMD Clean Pro RQ
Chowis Co LTD
Dermopico DPI
Viso Mobile Skin Analyzer
MAKE-UP FORMULA
B. Kolormakeup & Skincare S.p.A. Dynamic Duo Water Base Blob Gloss
Ancorotti TIME TO LOVE
Weckerle Cosmetics Natural Mousse Eyeshadow
ICC Cosmoglow…New Highlighting Powder 100% Natural – Cosmos Approved
MAKE-UP PACKAGING DESIGN
SeaCliff Beauty BeautiLock Airtight Solvent Stick
iTRENDS, Inc. Cosmetic Palatte
Cosmopak USA, LLC Quick Release Magnetic Closure Vial
Libo Cosmetics Co, Ltd Pop Eyes Lip Gloss
SKIN CARE FORMULA
TOLY SAKURA
Om & Brahma Inc
B. Kolormakeup & Skincare S.p.A. PURESUN Sun Protector Spf 30
B. Lolormakeup & Skincare S.p.A. Silky Blue Mattifying Gel Primer
SKIN CARE PACKAGING DESIGN
TOLY Boost Mixer
Skillful Printing Company Limited Facial Oil Trio
TONGIL POCKET CASE Co., Ltd FIUME: Touch-up Style Portable Perfume Atomizer
Hangzhou Kanghong Industry & Trade Co., Ltd. JJG10ML-2
SUSTAINABILITY
Baralan ECO BARALAN
TOLY Skin Linen
Berry Global Verdant
Premi Spa Refill Collection