Actress Danielle Lauder to Launch a Limited-Edition Makeup Collection with Estée Lauder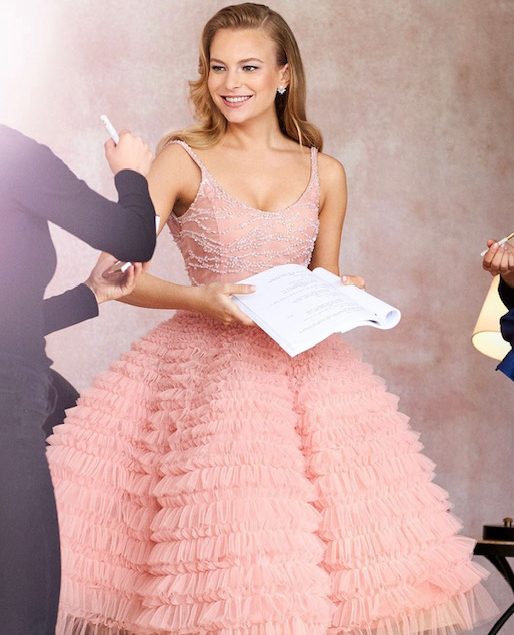 As Estée Lauder, herself, once said, "Actresses are the epitome of beauty and glamour…"
And, in January, Danielle Lauder, the actress and great-granddaughter of Estée Lauder, will launch a limited-edition, seven-item makeup collection with the brand. Based in LA, she has named her collection Act IV — a nod to both her heritage as a fourth generation Lauder, and to her acting career.
Dani – as she is known to family and friends, declined to comment further about the line before its launch, but in a statement released by the company, she said "Act IV is a perfect blend of my heritage in beauty and my passion for acting, taking inspiration from my life in Hollywood to provide multifaceted makeup products for every woman to add a touch of glamour to her day."  We hear the collection will consist of seven products and will launch via select influencer and retailer partnerships.
A graduate of Northwestern University, Dani studied film and theater, and has had starring roles in The Charnel House and The Stanford Prison Experiment. In 2018, she had a role in a short film Estée Lauder produced with global ambassador Karlie Kloss, and just recently starred in a music video called Bubble Gum on Count the Clock.
A mental health advocate, Dani spoke eloquently on the subject at the 2018 Beyond Beauty event for the James E. Marshall Foundation. She is also a supporter of the Breast Cancer Research Foundation founded in 1993 by her grandmother, Evelyn H. Lauder, which has raised more than $500 million for lifesaving research.
The future is bright for this rising star.